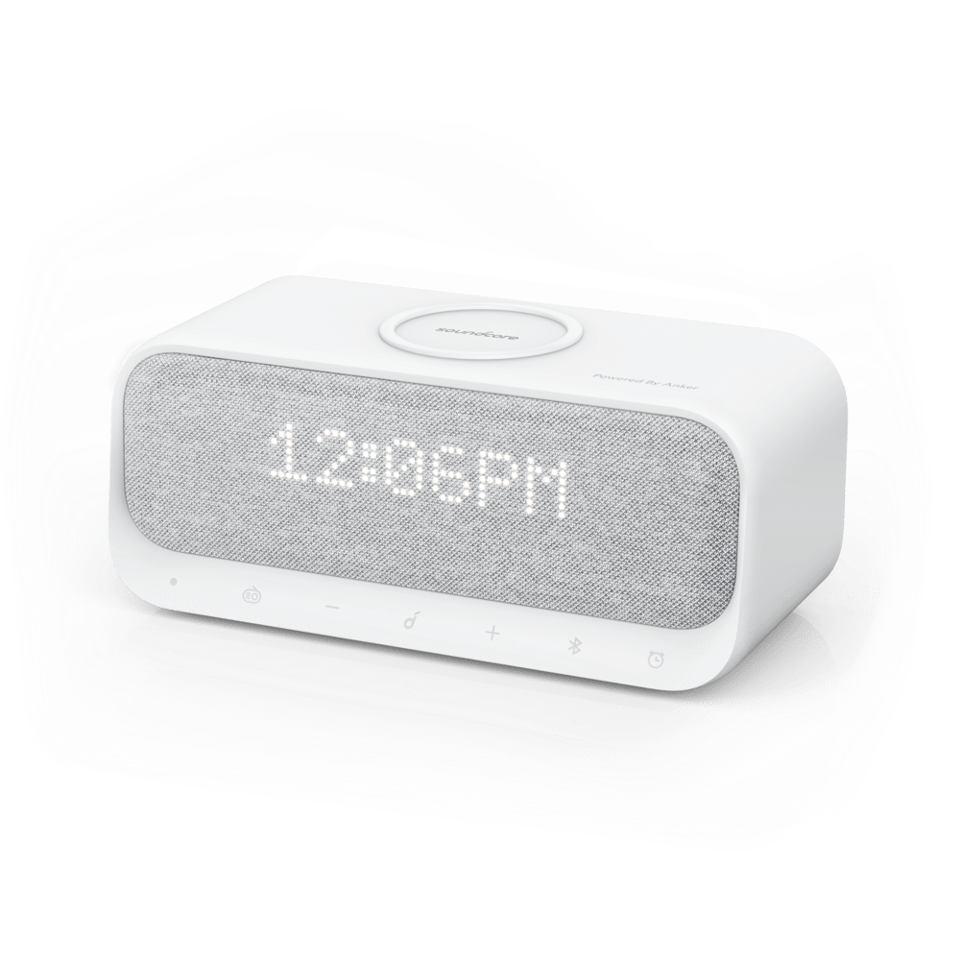 Okay, it has been a while since I have reviewed a beside alarm clock. Actually, I've been doing tech reviews since 2006, and even then, beside alarm clocks were not really a thing. However, Anker has got themselves back into that business with the Wakey, a Bluetooth Bedside Speaker.
The Wakey has a cool ability to project the digital numbers of time onto its speaker. I don't know how it does it, or what the technology is, but it is cool.
Under the speaker there are some buttons for control, and one of them is for Bluetooth pairing. So if you want to play your music by your bedside that is from your mobile device, the Anker Wakey is definitely one way to go. The sound is pretty crystal clear, and it can be made soft enough to sleep to. By the way, there is some kind of white noise mode.
Oh yes, it has that Qi standard for wireless charging, clearly made so you can just put your phone on your alarm clock before you go to bed, and wake up with it all nice and charged. I'm told that this type of wireless charging is exclusive to Anker, and I do love me the Anker products. It even comes with a Soundcore App.
I definitely wished I had that going on this morning, believe you me. Next time, I'll use the Anker Wakey. Remember how I mentioned the design? It actually won a Golden Pin Design award for that.
You can purchase the Anker Wakey on the Anker site for $99.99, and it is a pretty good deal.