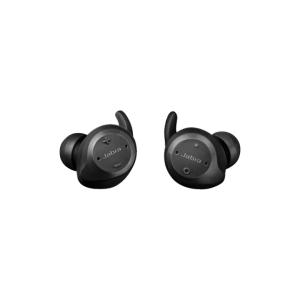 And now it is time to review another fine Jabra product! This time, it is the Elite Sport, a pair of wireless earbuds. And this isn't the type that have the wire connecting them together, but one of those ones that look like earplugs.
I have talked many times at length about how Bluetooth earbuds are entering a new age as they have one microphone each. I see no reason to go into detail about this concept again, but needless to say, these are probably going to be the new standard of Bluetooth earbuds by the end of the year. I'm certain that as the prices go down on these, everyone will have a pair. That, or have one, and you lost the other one.
Not only are these one of those wireless earbuds, but they are made for sports. This means that they are made to stay in your ear in spite of strenuous exercise and be immune to sweat. In fact, it comes with a 3-year warranty against it. If you are concerned about them staying in your ear, they have ear gel and ear wing sizes that will keep them in.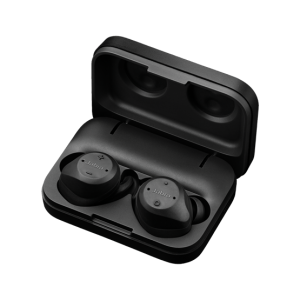 The Jabra Elite Sport is set up for exercise, but it has an integrated fitness application known as Jabra Sports Life. It has an in-ear precision heart rate monitor and you can monitor your absolute fitness level. There are other features with the app that syncs to your earbuds and allows personalized coaching speaking to you through the earbuds, as well as monitoring reps, predicting racing time, and much more!
So let's talk about sound. Oh yeah, it is completely great. At this point in time, Jabra is one of the Bluetooth masters of sound, and so there is no point in denying how great the sound is. You can opt to block out all sound of the world around you, or maybe you need to filter in some background noise to be better aware of your surroundings. The option to do both is there!
So, how is the battery life? Well, how is 9 hours for you? I have to say that is excellent, and there is even a portable charging case that will give you two additional charges.
If you want to get in on this, head over to the Jabra site and lay down about $249.99 for it.