Ready for another Bluetooth speaker review? We do a lot of these. Here's a review of a speaker that would make a great Christmas present for someone who wants a little atmosphere with their tunes…featuring TikiTunes from Limitless Innovations.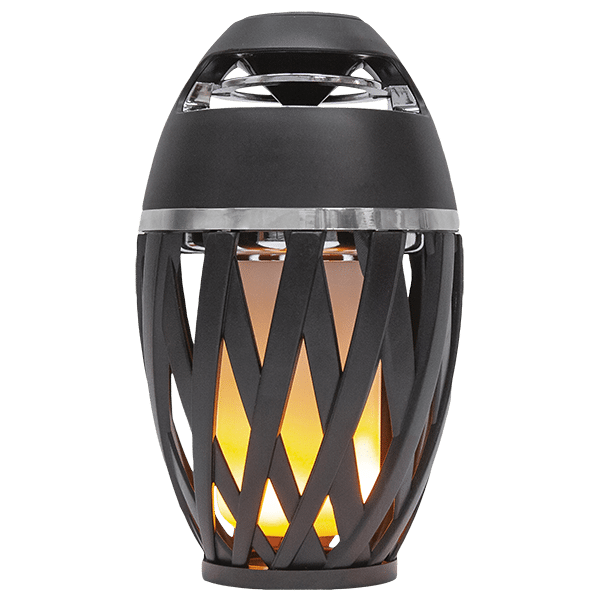 Now, this speaker isn't going to be the most pure sound you can get from a Bluetooth speaker, but the sound is good for something at this price level. For $39.99, you get a nice speaker with ambient lighting that looks like real flame. It works well indoors and out with 6 hours of playtime with a 2,000 mAh battery. It's a small size at 4 x 6.5 inches.
At the top of the device, there are the play/pause buttons as well as volume controls and power button. Two TikiTunes can be paired up to 30 feet apart. You could either set them on the table, or if you have a tripod, there is a hole at the bottom that allows for attachment to various stands. Although I think you could probably run a string through and hang it from the top, there doesn't seem to be a way to hang it built in. That feature might be helpful.
At the time of this writing, the item is sold out on the Limitless Innovations site. Sharper Image is offering a set of two for $69.99. You can also find one at Amazon.com
Thanks to Limitless Innovations for another nice product to review. It was given to us at no charge in exchange for our fair and unbiased analysis. No other compensation was provided.