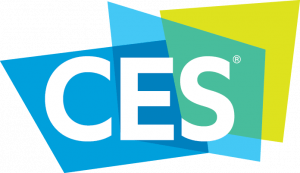 So, if you know anything about me or this website, then you know that I love going to CES. The Consumer Electronics Show is a huge tech convention that takes place at the beginning of every year in Las Vegas.
Now, we didn't get a chance to go to CES last year because no one did. Yeah, that COVID-19 has been a real b. I am anxious to see how COVID-19 will affect the CES this year. By the way, I went to CES 2020, and no one was thinking about COVID-19 then. It really was a different world.
So why do I go to CES every year? Well, I like to see the latest in technology, and this would be the place to see it. Also, I like flying away to Vegas, and staying at a decent hotel and attending not only the show, but the afterparties as well.
If this works out, I will be filming every step of my journey. I am talking about getting video of me going to the airport, at the airport, going to the pre-shows, going to the show, going to the after-parties.
Oh yeah, I intend to do quite a bit. If this works out, I want to put out a video on CES 2022 every day, starting on January 3rd. If it works out better than I think, I hope to combine all vids together with B-roll footage and create "CES 2022, the movie".
In other words, keep your eyes peeled, and watch the video below: