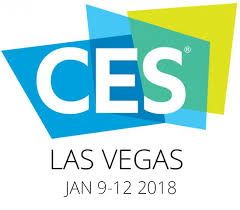 Well, I have been taking a few weeks off after recovering from the holidays and all the stuff that I have been reviewing before that time. There are some other reasons why I have been off, but I don't want to get into that at this time.
The thing is that last year was tough, as I had to skip CES 2017. If you are not familiar with CES, it is the Consumer Electronics Show where all the big electronics companies show off what they have to offer for the year. It happens in the first full week of January, always in Las Vegas at the Convention Center, the Venetian, and various other places in the city.
Tomorrow, I am heading out on a flight to Las Vegas, and the first event that I will attend is known as CES Unveiled, which is made for the press. I'm hoping that I can get in on whatever is going to be a game-changer, tech-wise.
My Inbox is getting so full of people requesting that I come visit their particular booth. This week is one where I work the hardest, and I spend the rest of the next few months reporting on the companies that I find.
Yes, I am greatly looking forward to it, and I look forward on getting back to you with CES 2018 news.