Technically, CES 2019 doesn't begin until Tuesday, January 8, which is tomorrow at the time of this writing. Last night, I made certain to get into Las Vegas for the opening media event known as CES Unveiled. This is a media-only event, and a lot of companies have their booths out on display so we can see their products. Here's a little scrapbook that I made from last night, to show what is going on.
After a long flight, a long walk to Mandalay Bay, and a long whiff of Las Vegas, I finally made it to CES Unveiled 2019.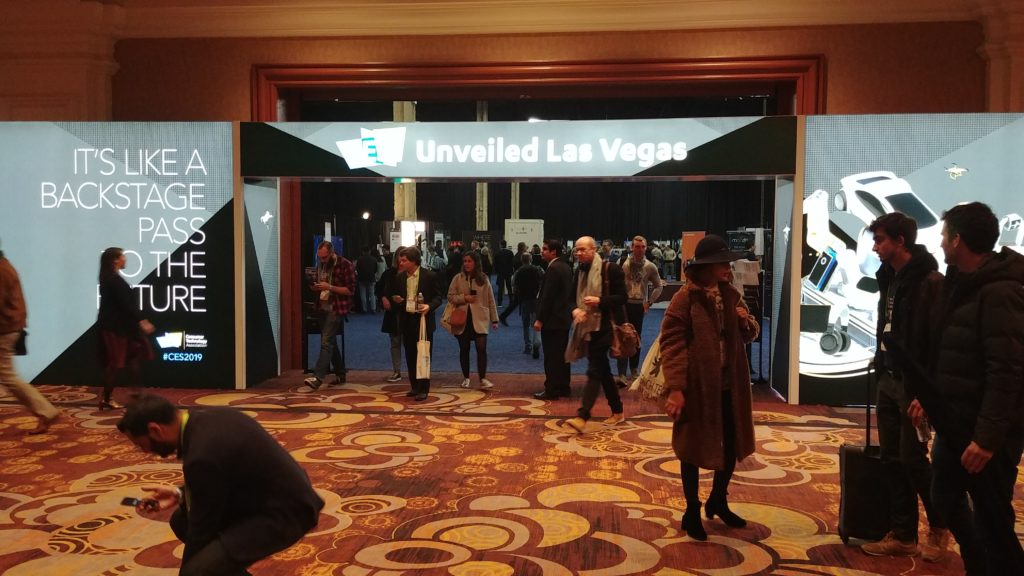 As you can see, it was quite the soiree. If you need any more proof, here's an ice sculpture made just for the event, because…yeah, I would do it too.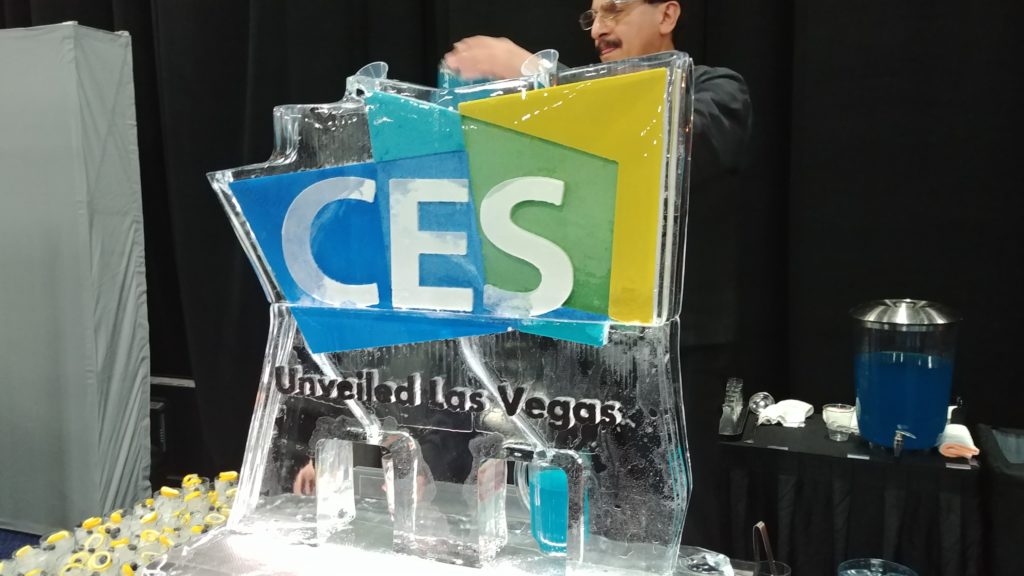 So on to the exhibitors. Here they are in no particular order. Don't be surprised if we attempt an article or two based on our findings. This is how we get products for review here.
This guy made some kind of lamp designed for senior citizens called the Aladin. Yeah, I know that is missing a "d", but I admire the tech here that can figure out whether grandma has fallen and cannot get up.
This is a company known as R-PUR, and they make this mask to filter out air pollution. Apparently, air pollution has killed millions, and honestly, I feel bad not knowing that. I also can't help but wonder and horror at how necessary products like the R-PUR are.
I am not too certain as the name of this product (or the company for that matter), but they won an innovation award. They make a very tough case for smartphones that will have the attachments attached to it, like a bike mount and so forth. It is some pretty good technology, and I think it is worthy of the award.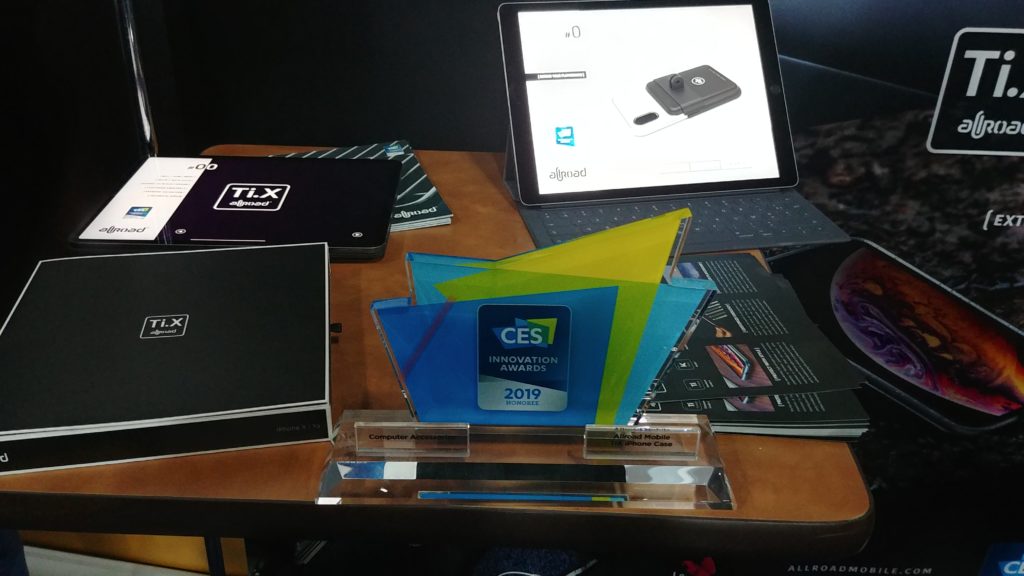 This is probably the first time that I have mentioned Velco, but it won't be the last. They created this GPS device made for bikes that you give you directions with flashing lights on the handlebars. Hopefully, we will get a chance to try this out sometime.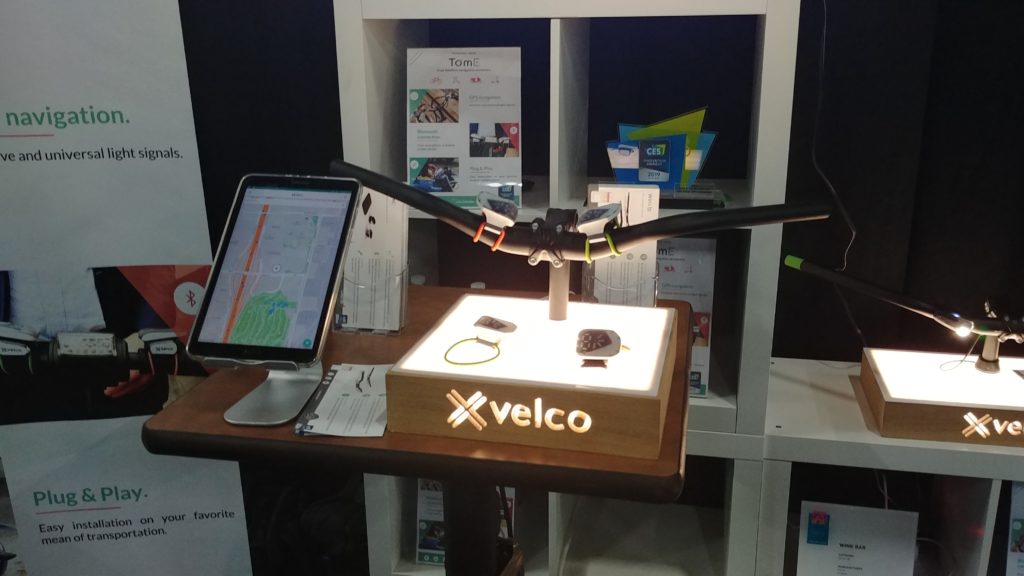 These were some headphones I saw at CES Unveiled known as the Nura, which were customizable for every user and had a unique design. We really want to review these later this year.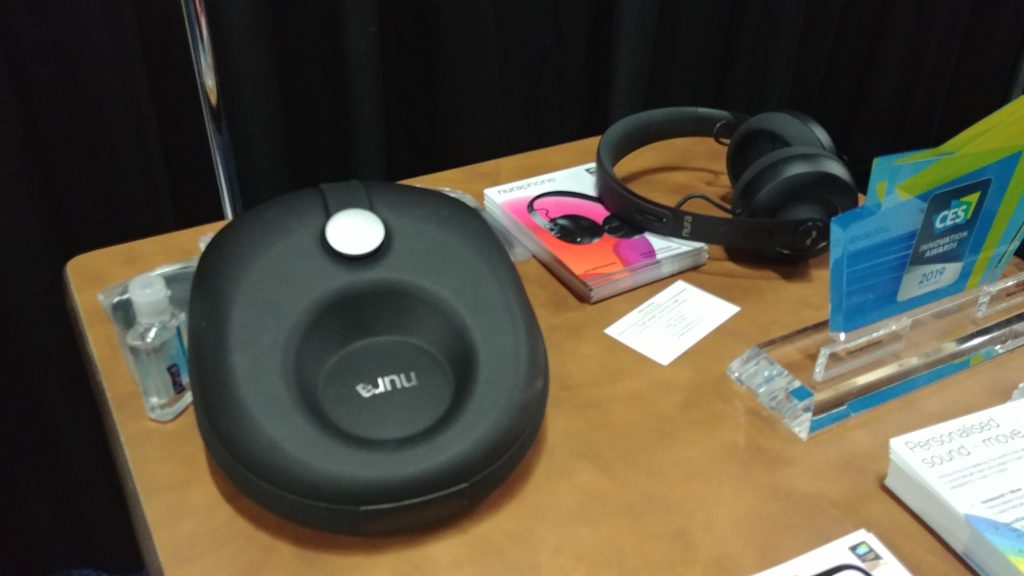 This is a unique device from a company known as SeetyZen (think of it as a strange pronunciation of "citizen"), and the purpose is to test a place to see how good it is to live. Like you leave it in a place and it can detect the noise levels, or the sound of a gunshot in the distance. If you are thinking of moving anywhere, you might want to make certain the SeetyZen has arrived before you.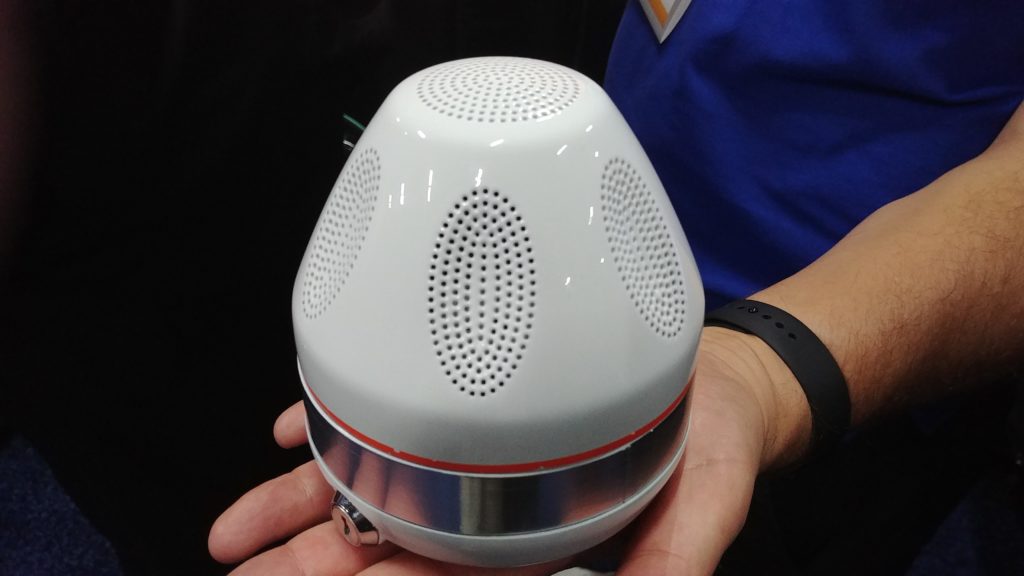 Here's a company called Eyelights that figured out how to make some kind of translucent material for a windshield so a tablet or smartphone can reflect on to it, but not obscure the view of the driver. I really do enjoy useful heads-up displays like this.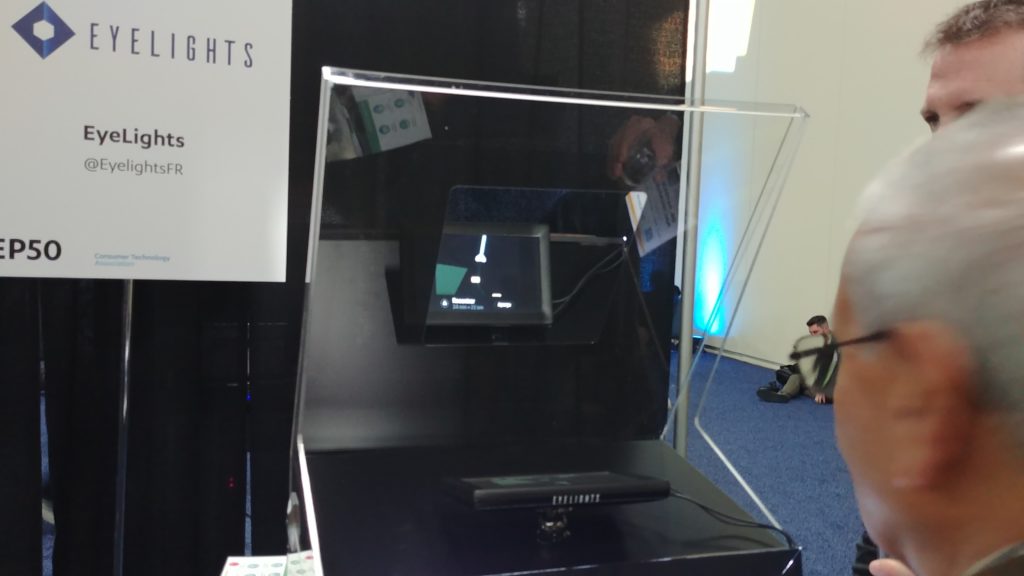 It wouldn't be a CES if there wasn't a few robots roaming around like something out of Star Wars. This one was from ForwardX, and it was distributing its swaggy T-shirts nicely.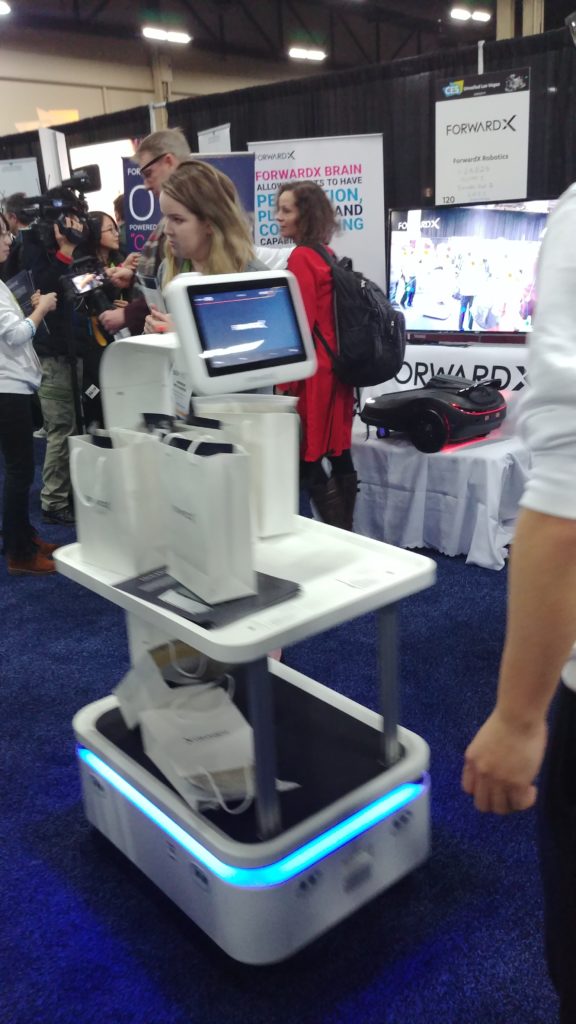 Speaking of Star Wars, this company of HYPERVSN (Hyper Vision?) has perfected holograms…not! Yeah, you can't see this in the photo below, but there was a table blocking me from putting my hand through this seemingly holographic projection. This is a trick done with spinning light doo-dads, apparently, but it does produce some seriously sweet digital signage.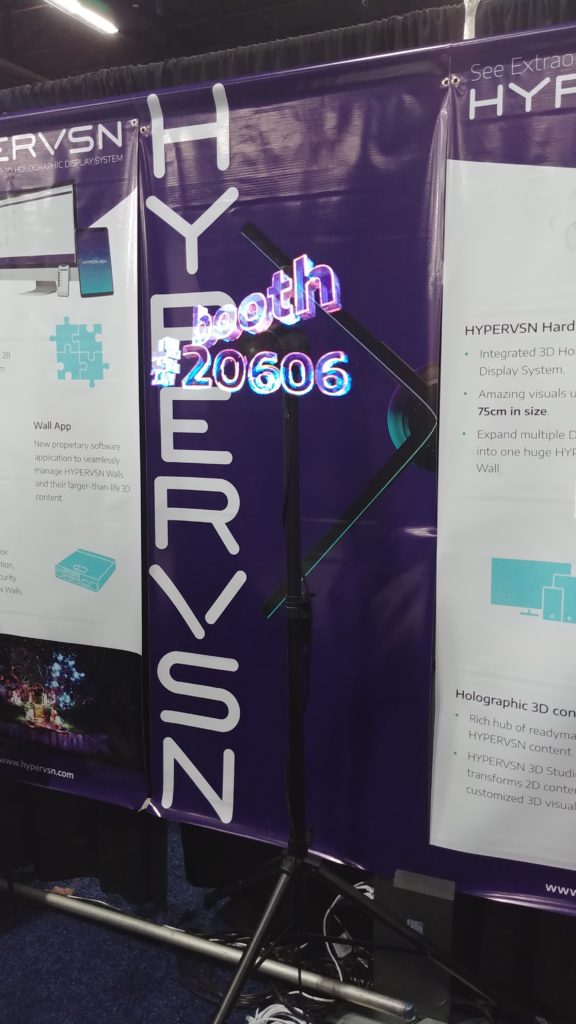 Some of you might remember our recent report on the AirSelfie2, and I had a chance to share my view of the device with this man. In his hand is a new design for the AirSelfie, which looks like a fan and is much lighter. I'm sure we'll be reporting on that more this year.
Some of you might know Sphero as the makers of those cool rolling balls. This is some thing where you use a Bluetooth ring to play colors.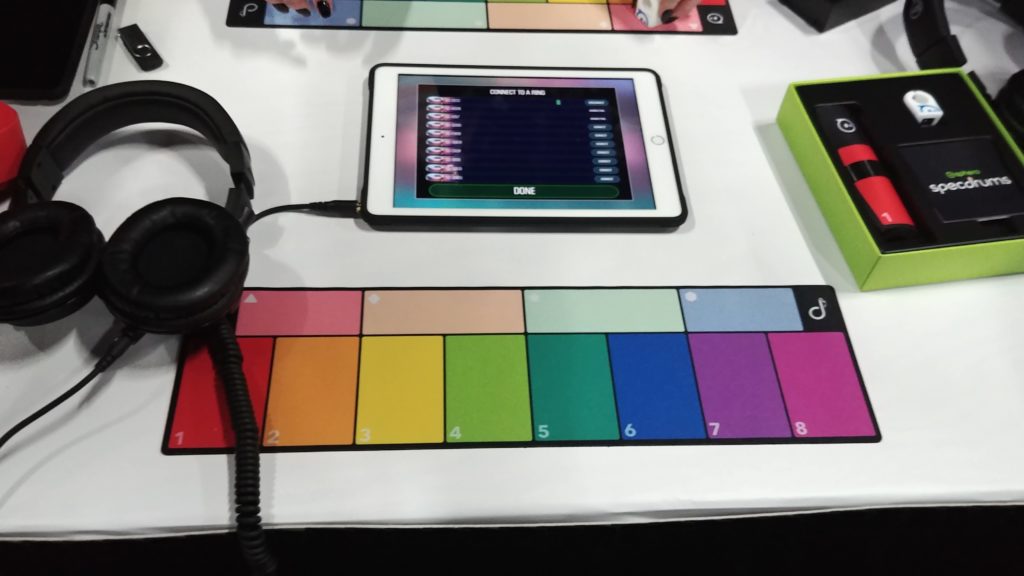 I have no idea what this is about, but you better believe that I will be looking into whatever the heck Disney is doing here.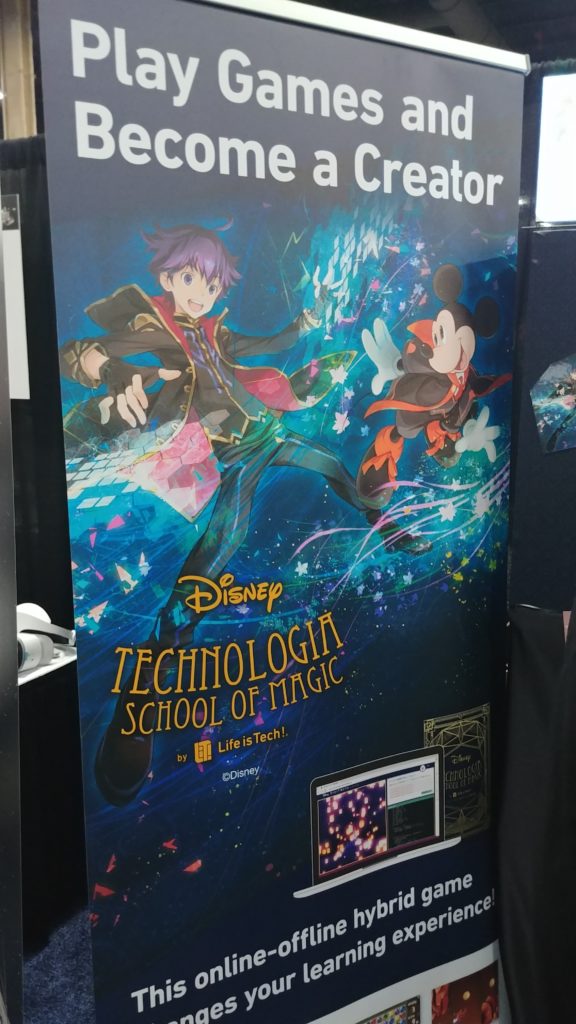 Of course, I had to see what Jabra was up to, and they have a new pair headphones. Yeah, I definitely will be covering these in the near future.
This is an awesome device from LumeCube, and it has the ability to flash for some quality studio lighting. It's something that we want to report on later this year.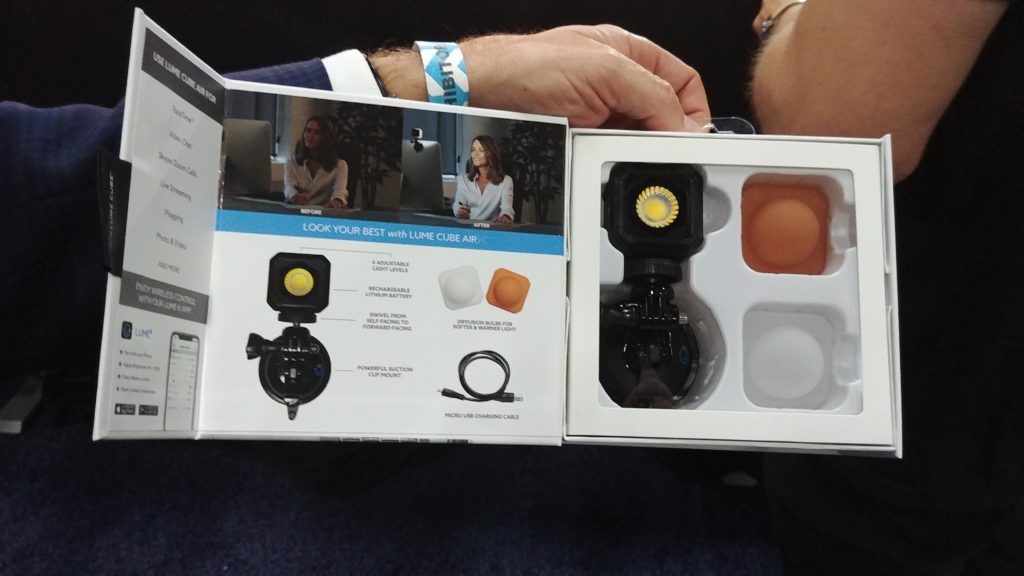 This is an interesting device that puts smartphones and tablets on lock for kids when they should be sleeping or other such activities. It looks like the company is called TechDen, and I want to look into that some more.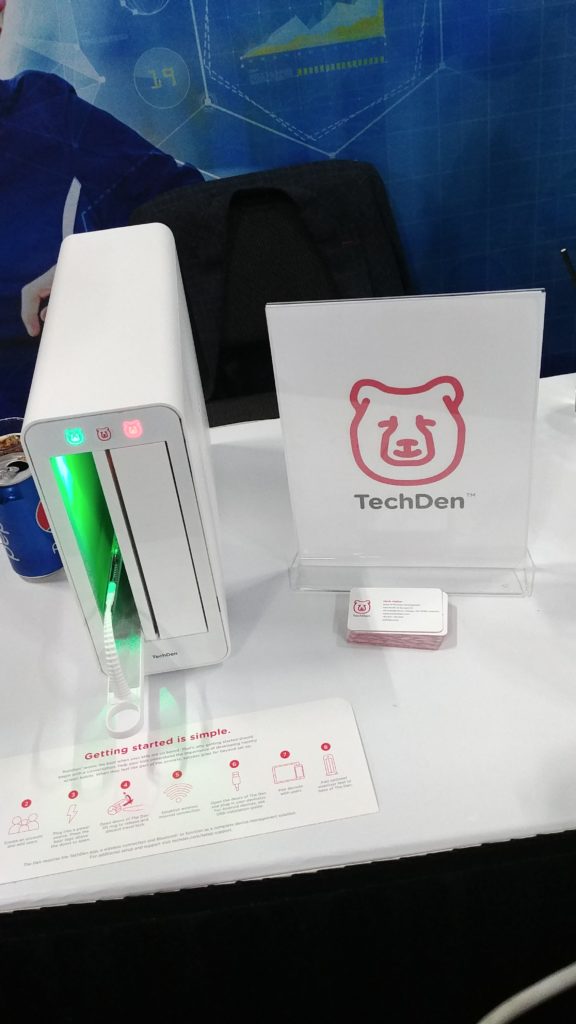 Now here is a company known as Schlage, who makes some very smart locks. Man, I wish I had more time to spend with them, and I hope to review one of their locks soon.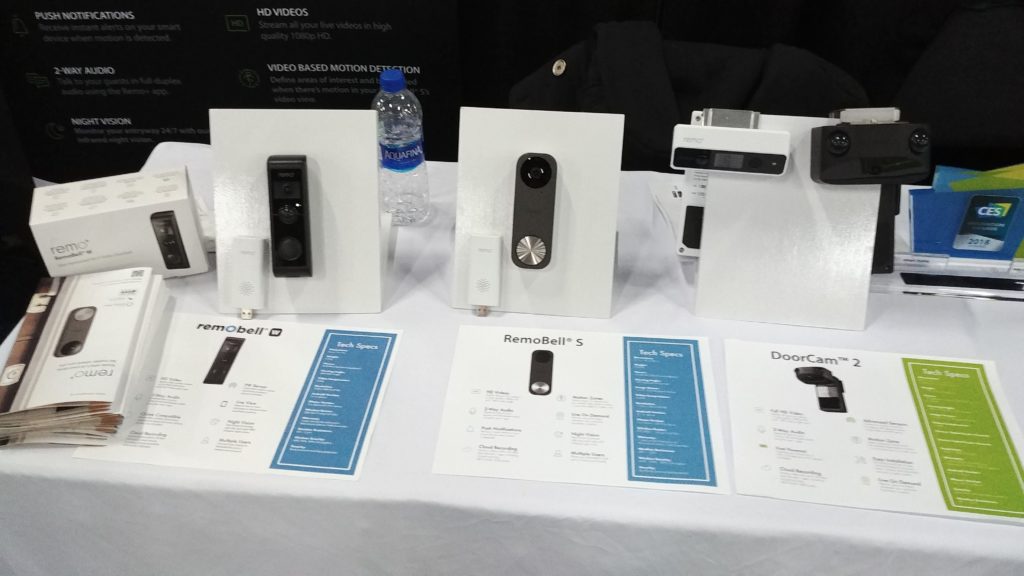 This is an underwater drone, and I honestly forget the company who makes it. It is something that was want to try out, eventually.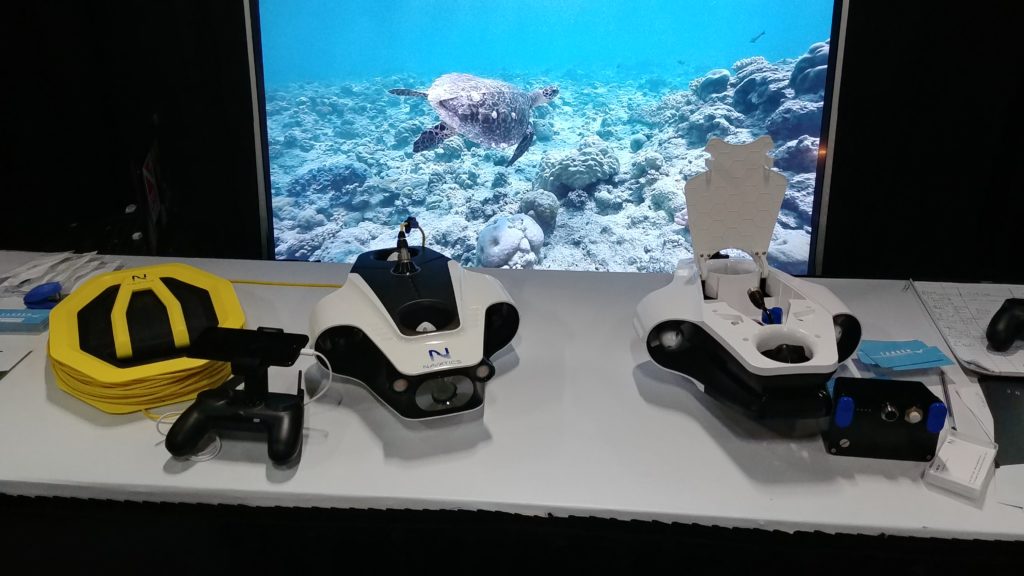 I believe that this company is Linkflow, and they make a really cool neck mountable camera that is good for 360 views as well.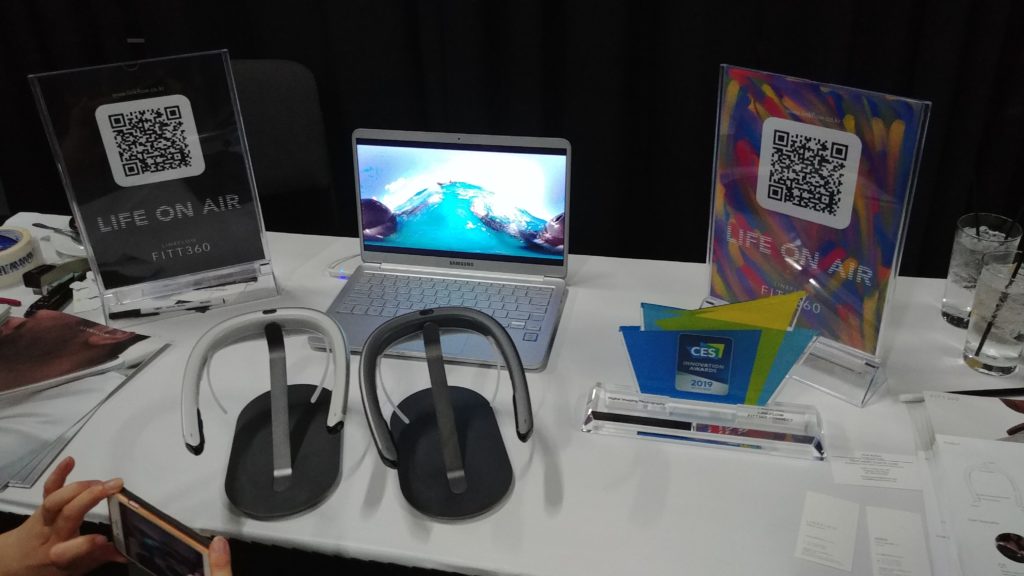 I got an email from Pivo about this device, and it looks to be some mount for a smartphone camera, maybe. Whatever it is, it looks worth reporting, and I hope to get back to it.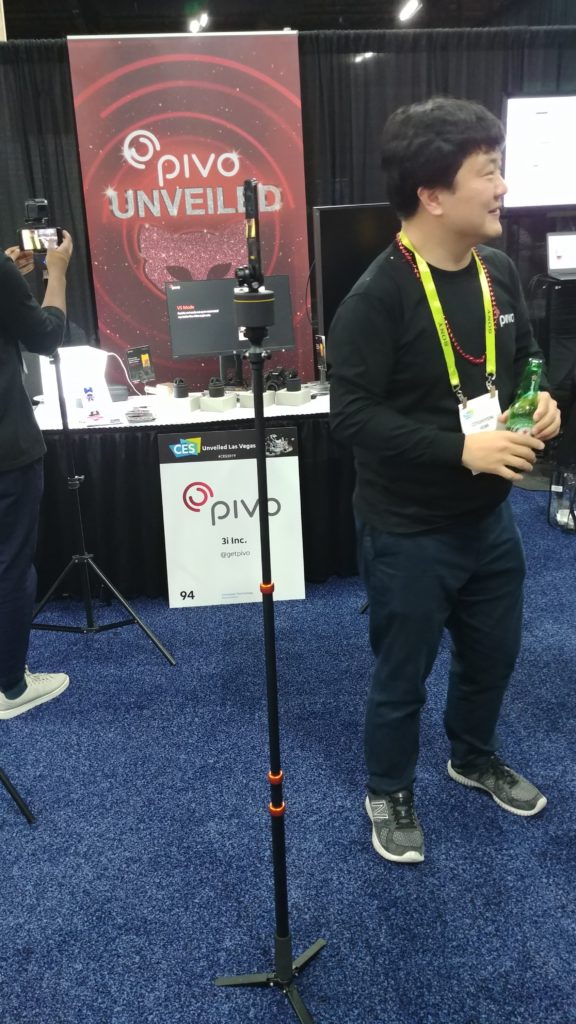 This company, POW Audio, makes some really great Bluetooth Speakers and other things worth noting. One of them is a Bluetooth speaker that can collapse, and you better believe that we want to cover that later this year.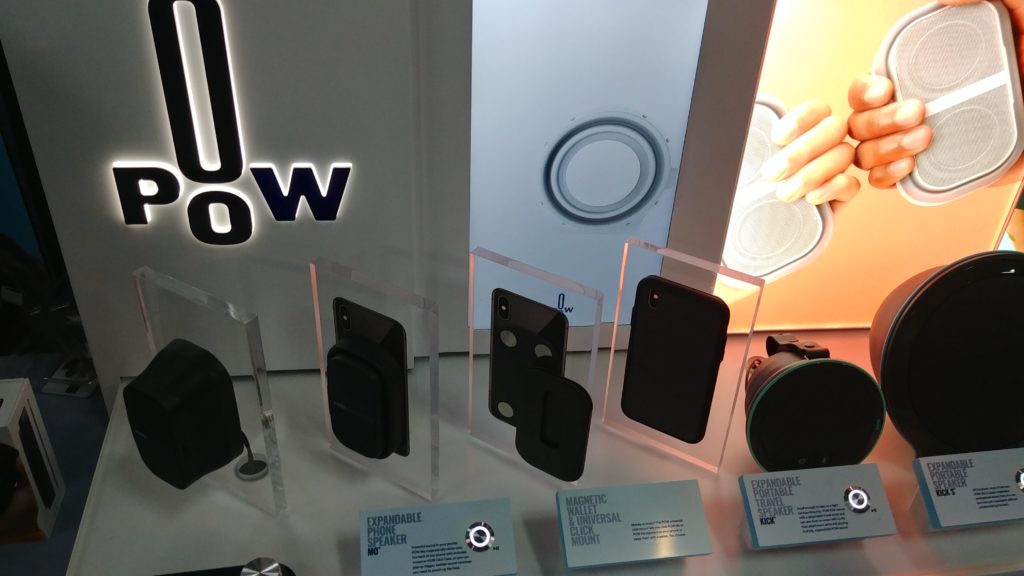 I'll end with this parting shot. Here's the Las Vegas Statue of Liberty with Black Knights shirt. In Vegas, everything happens at once, so while CES Unveiled was going on, this hockey game was happening.