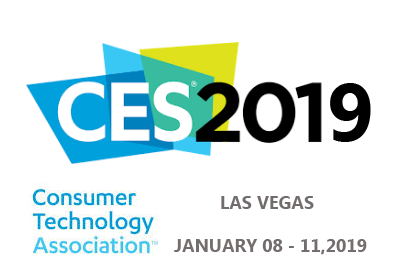 This is kind of a tradition at TheGeekChurch.com to attend CES 2019. If you aren't familiar with the Consumer Electronics Show, it is a huge conference that takes place at the beginning of the year in Las Vegas. It is brought to you by the Consumer Electronics Association, and happens all over the city. CES is mostly centralized at the Las Vegas Convention Center (LVCC), but it also takes place at the Venetian and other places.
I intend to cover a lot of the after-parties, and should have plenty of pics. My intentions are to cover CES Unveiled, a huge press party that takes place two days before the conference even officially begins. Then I intend to cover Pepcom and Showstoppers, possibly China Tech.
To me, this show represents so much greatness in tech. I have been attending since 2008, and I have only missed it once since then. Generally, I see the seeds of tech that becomes very mainstream possibly within the year.
For TheGeekChurch.com, this is where I make a lot of contacts where I can get products for review. Believe me, we are going to be doing a lot of reporting on those until the next CES.
We'll be posting constantly, but at the end, I will report on the lessons learned from CES, like I posted last year.