Once again, for an event that doesn't start until tomorrow, CES 2020 has a lot going down on the night before. Such is the case with Made in China and Pepcom.
CES 2020 Made in China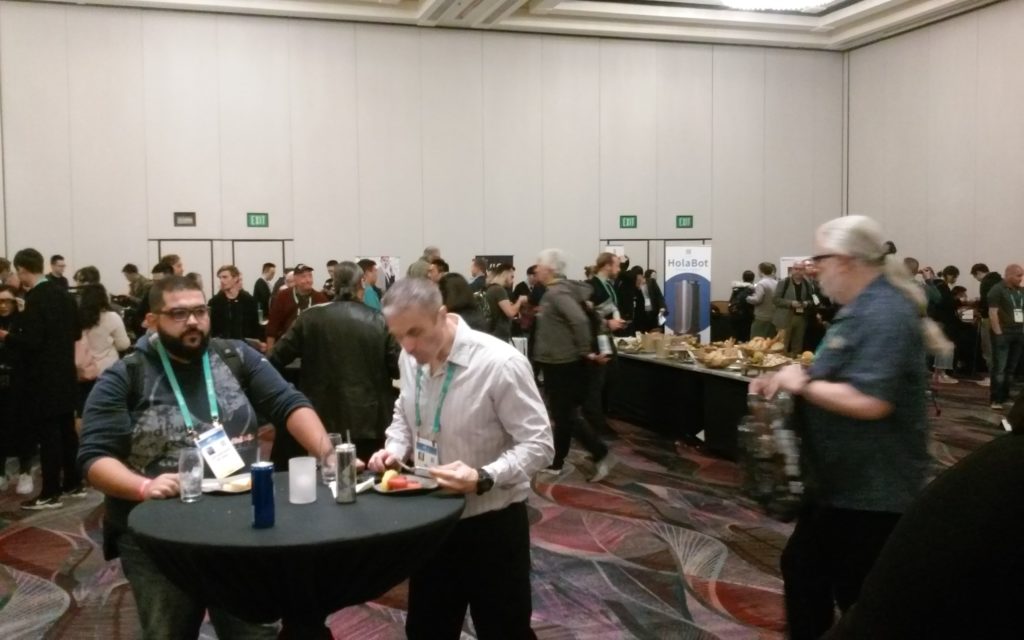 I have discussed Made in China before last year, and it is held at the Flamingo Casino/Hotel Twilight Ballroom. They have bought their A-Game to CES again with these great companies.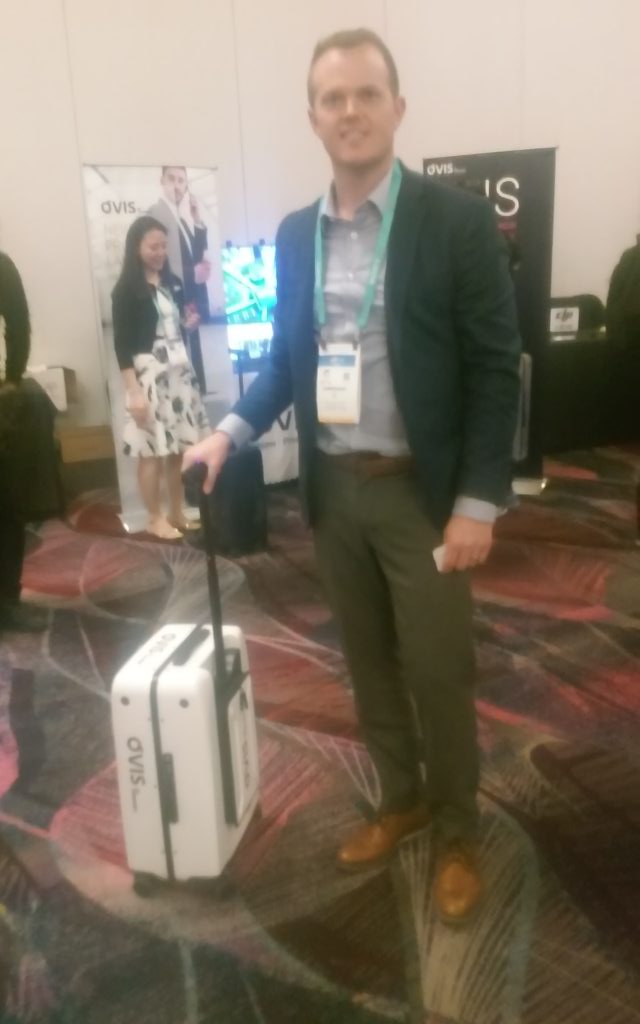 I will start with this OVIS by ForwardX. It is a suitcase that can follow you around thanks to a battery and motor, for reals. I tried it out, and it lost me once, but this haptic bracelet told me so. I hope that I can take one of these on my trip to CES 2021.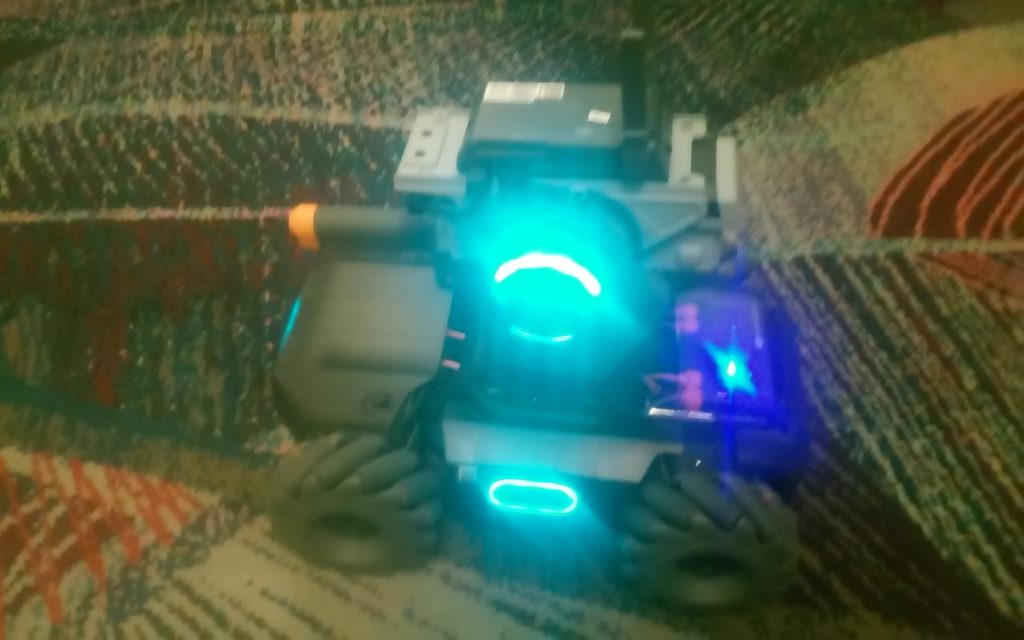 This cute little guy is from DJI, makers of some advanced drones. This is some kind of a building kit and I took control of it with an iPad.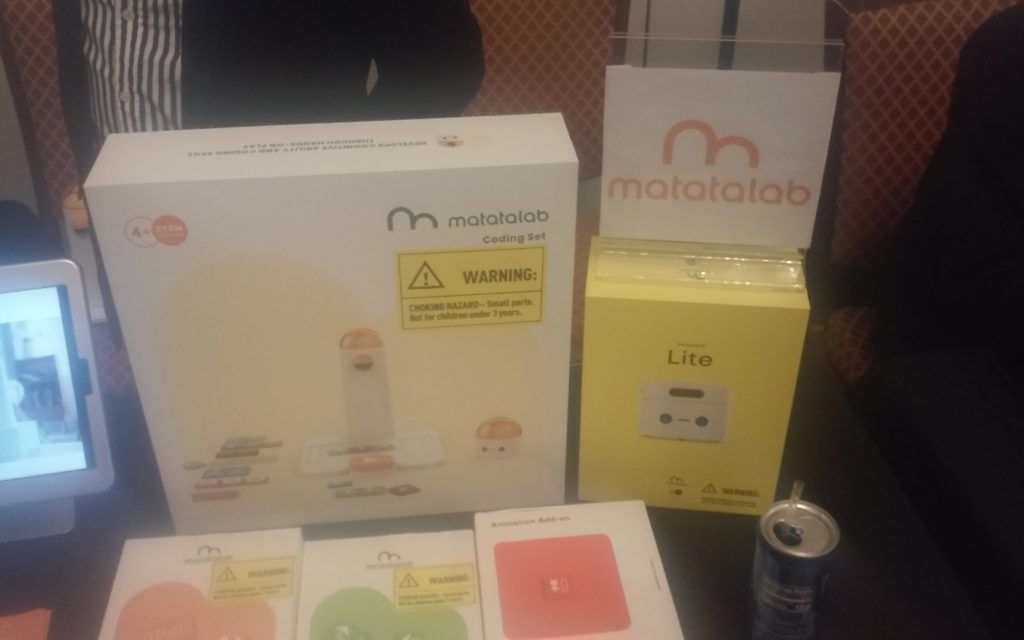 This is a cool toy from Matatalab. As in Hakuna Matata. It allows kids to code and it is quite cool.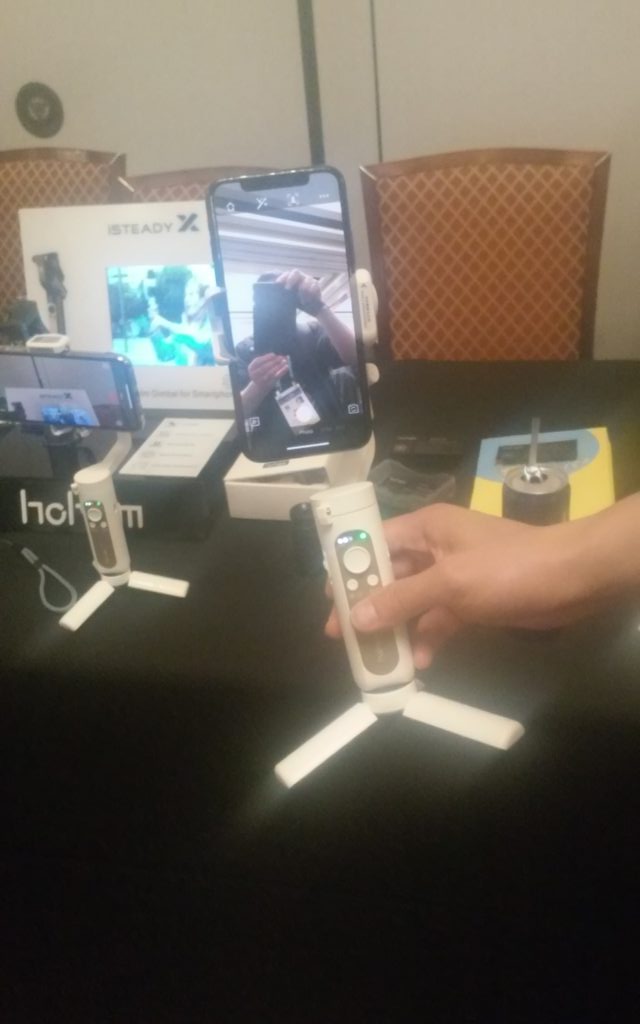 This thing is simply awesome. It is a stablizer for your smartphone camera, and it is a tripod. I want to make award-winning movies on this.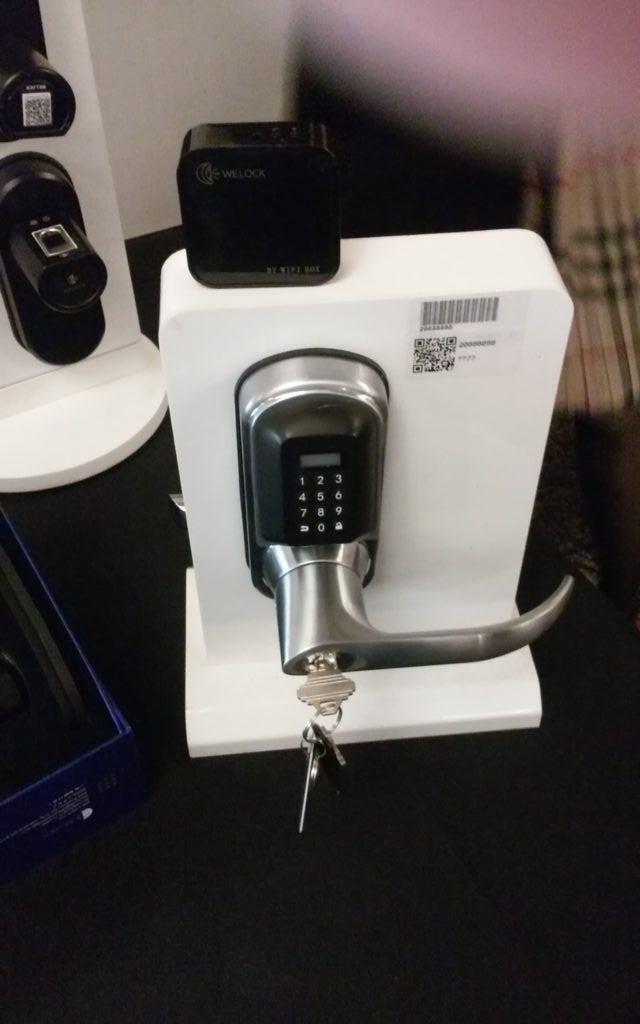 If I get a chance to review this smartlock, then I will tell you all about it.
CES 2020 Pepcom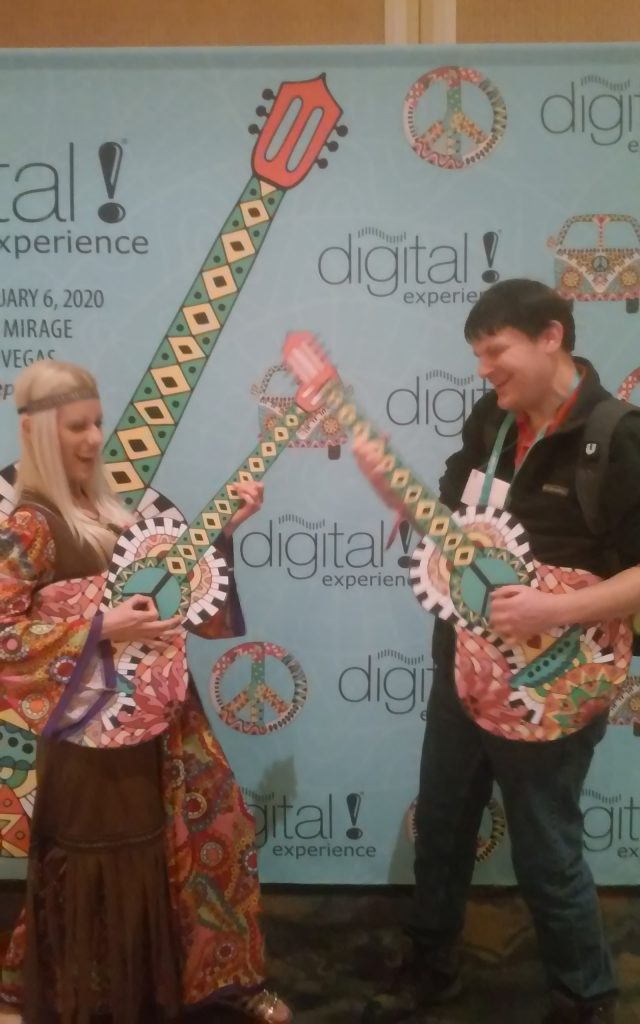 Pepcom is an event that usually has a theme of some type. This year, it was the sixties and hippie culture. As you can see, I am one groovy baby, baby.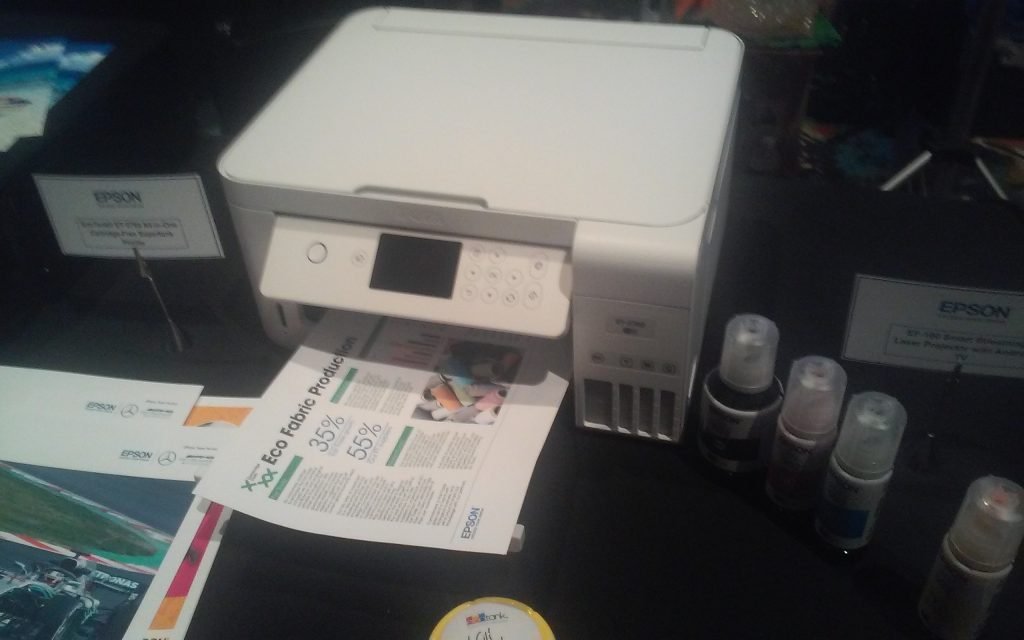 I guess I am some kind of sucker for what Epson has, and this year, they showed me this printer that fills with ink in bottle form rather than a cartridge.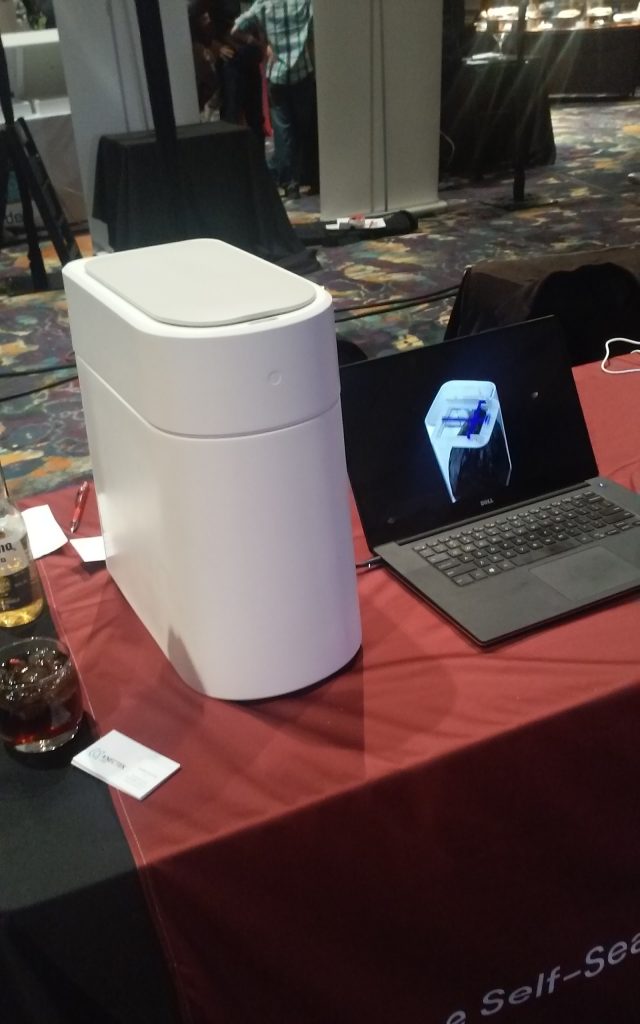 This is a truly revolutionary product that seals up a bag of trash. All you have to do is take it out.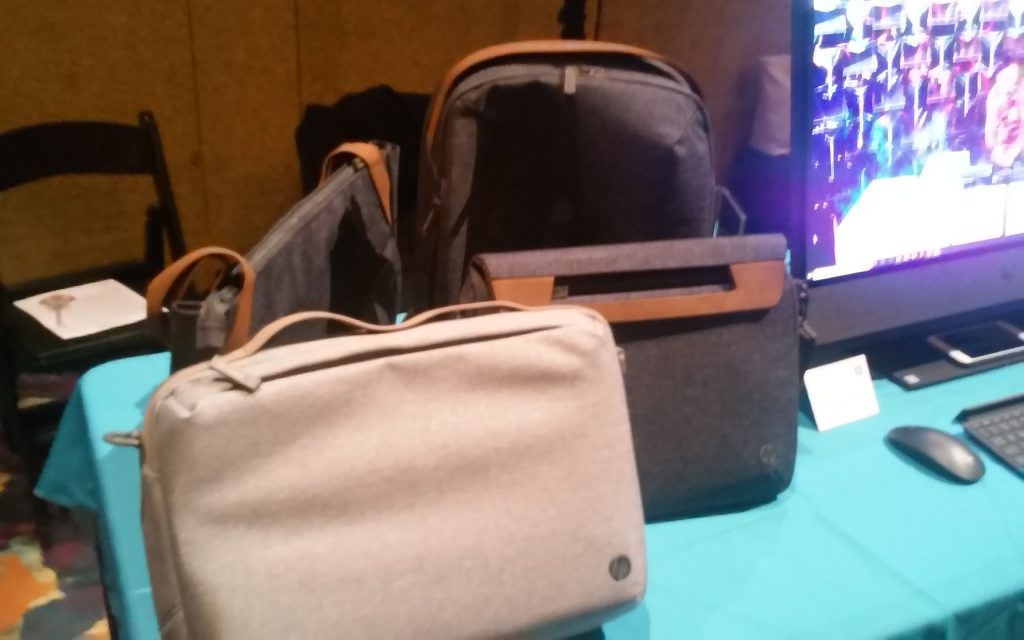 Everyone always remembers HP for their computers and such, but did you know that they made bags?  Neither did I. These are made from recycled materials.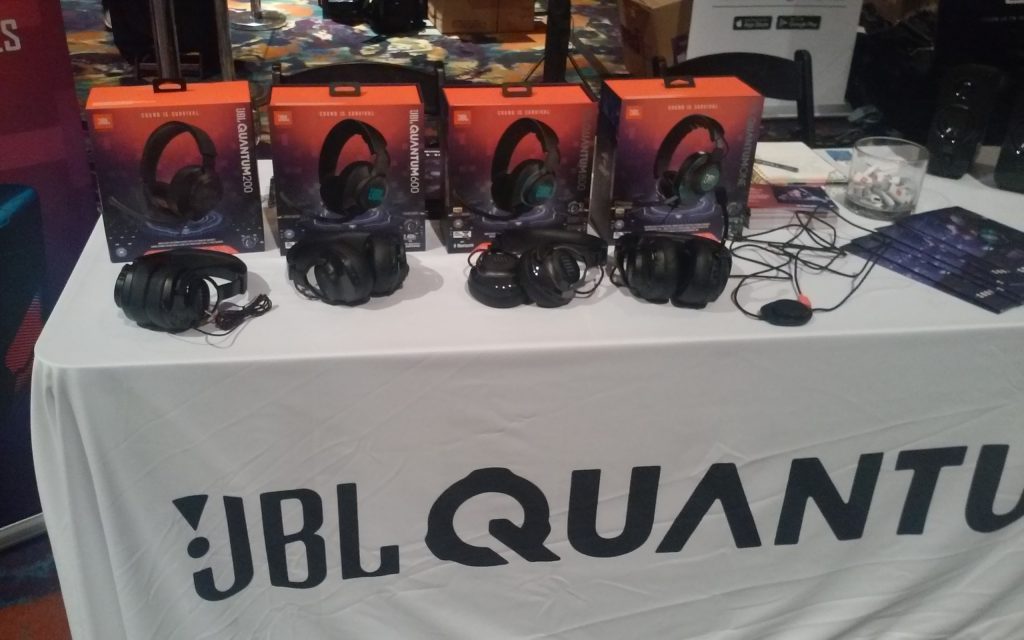 JBL is going in a very different direction with its gaming headphones. They have seven new models, so I am told.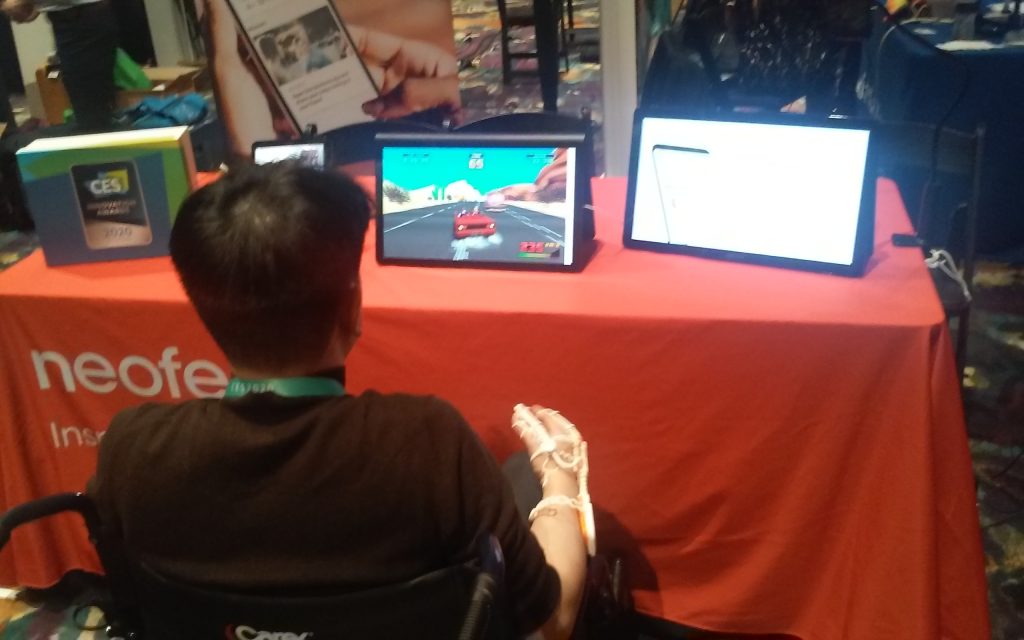 This is a company that had all kinds of devices that required balance to work. I couldn't help but call this the "power glove", but I know that I am wrong.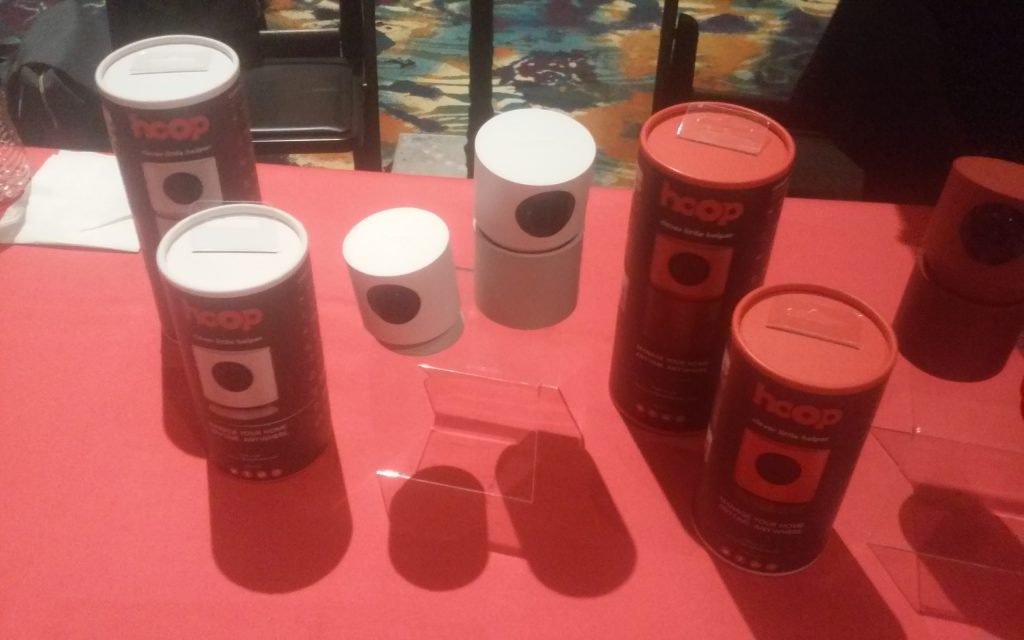 Hoop! There it is! Yeah, this camera is called the hoop, and here is a picture of them. I suggested the slogan of "Hoop, there it is", but I'm sure they might have to pay off somebody for the license.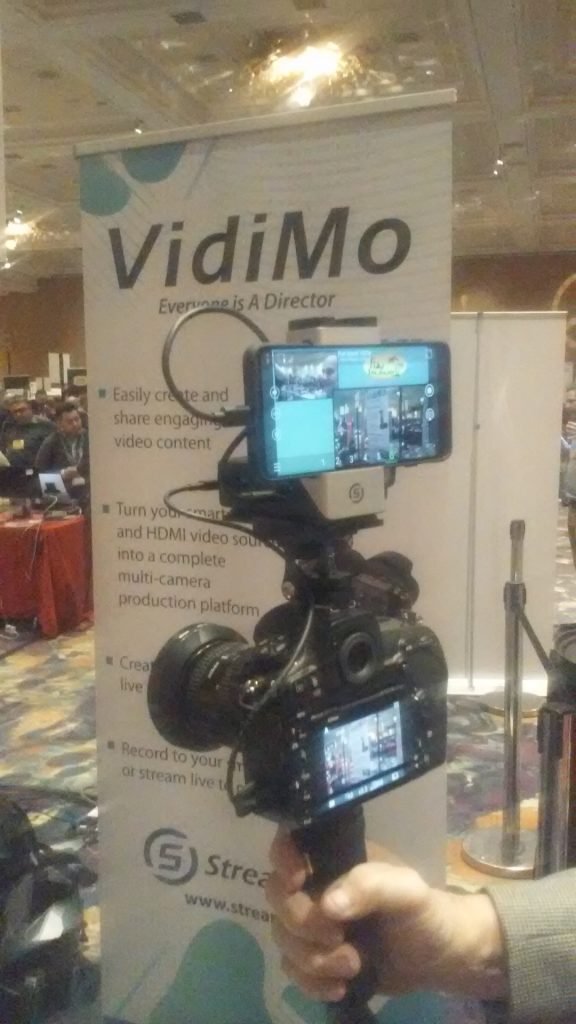 This device allows you to link your smartphone to an HDMI source like a DSLR. I can't help but love it.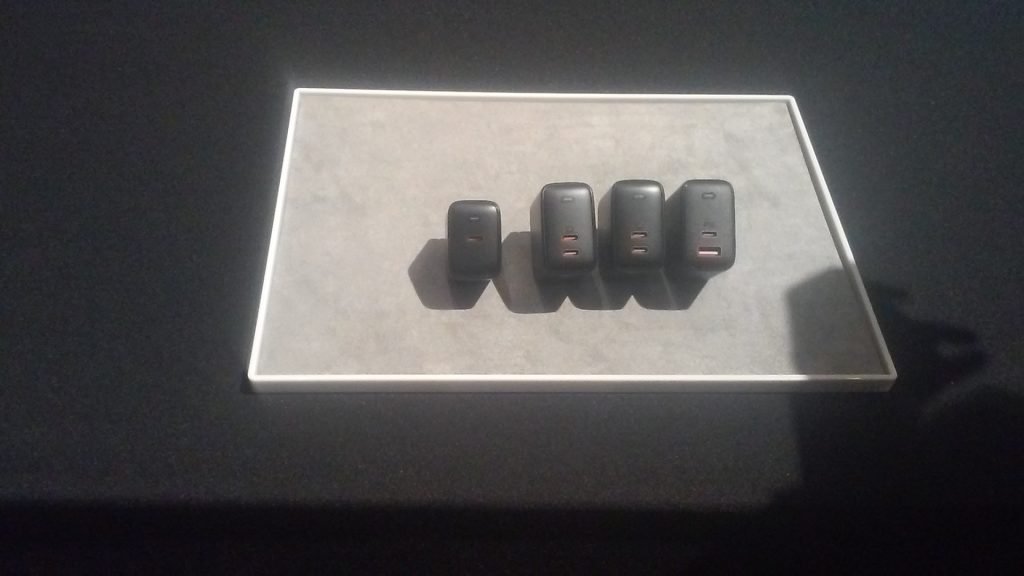 This is a company known as AUKEY that makes these plug-in chargers. Love them completely.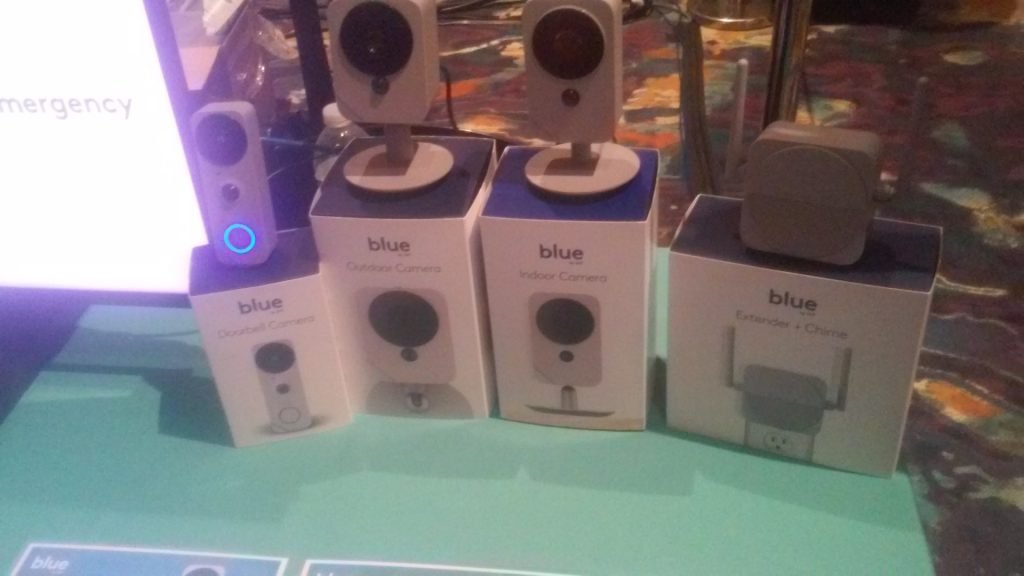 ADT, a company best known for its security systems, also makes security cameras.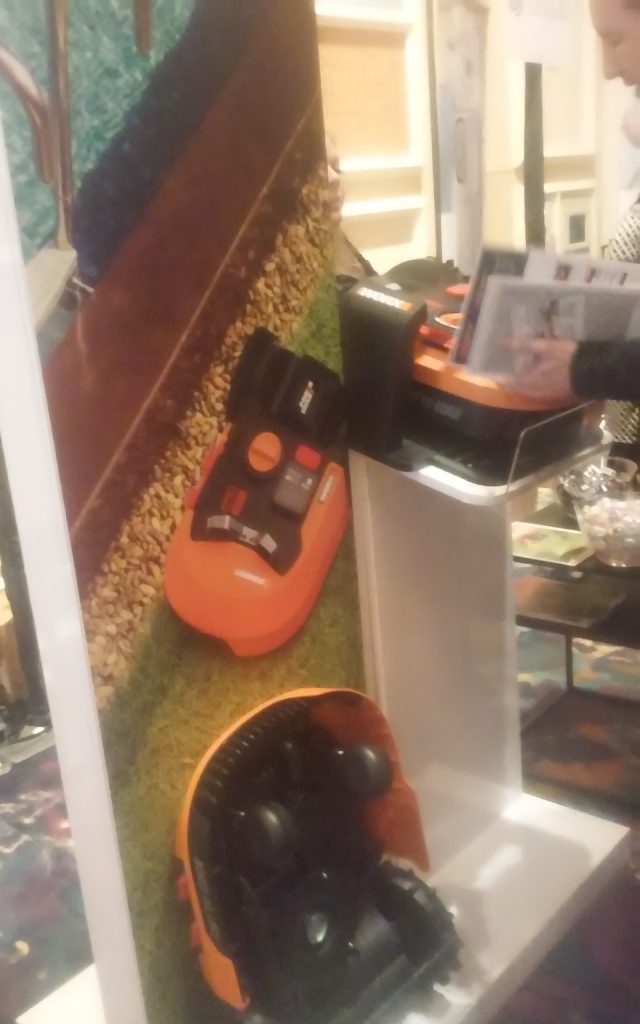 While I was getting a bite to eat, someone approached me and talked about these automatic mowers that he is selling. I definitely need one next summer for my lawn.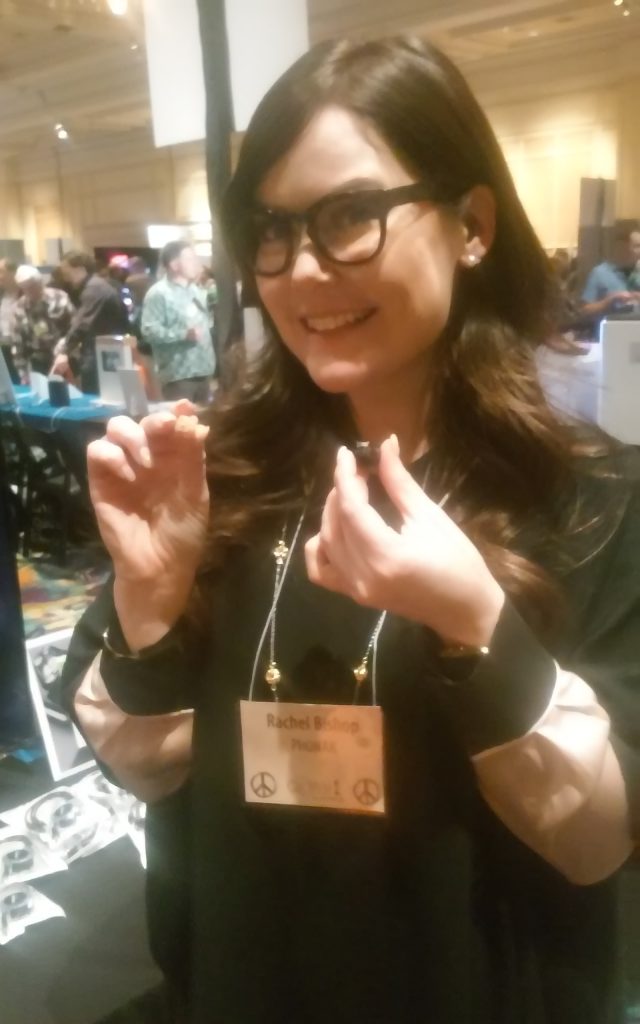 This lady here was really excited about these hearing aids that looked like wireless earbuds. She reminds me of a female Harry Potter (Harriet Potter?)
Finally, here's a shot of me with a product known as Dabby. Dabby is a search engine so you can find any video you want, even if it is on a streaming service. And I am dabbing over it. Because all the kids and even the Hulk are dabbing now. Nobody call the dab cops!