We have had the opportunity to review many myCharge products in the past. The last one we reviewed around Christmas time was this car battery charger. MyCharge is a company that creates all kinds of different chargers, and today we will review two different products from this company. 
The myCharge Portable Power Outlet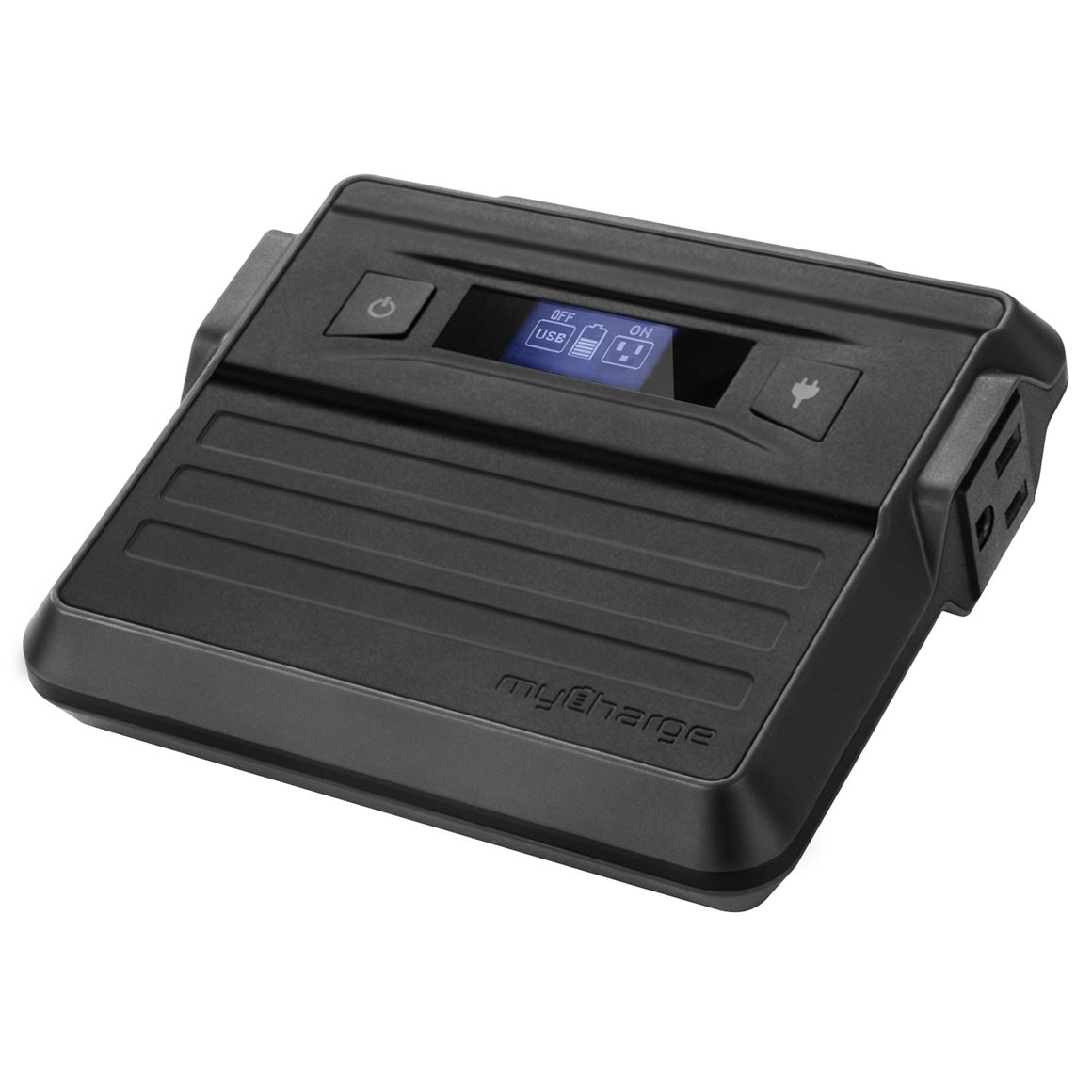 We reviewed a similar item last year, but this one has even more capacity. At 20,000 mAh, this is the largest charging hub by myCharge, and has the highest output at 65 watts.  It boasts the ability to charge a 34-inch LED television for up to four hours.
Right out of the box, you'll get a pre-charged device, so you can start charging your own stuff right away. There are a few different ways to charge things. The AC power plug in allows you to plug in devices that use AC adapters. On the back of the portable power outlet are two USB-A ports, and one USB C port, allowing you to charge several devices at once- as shown here: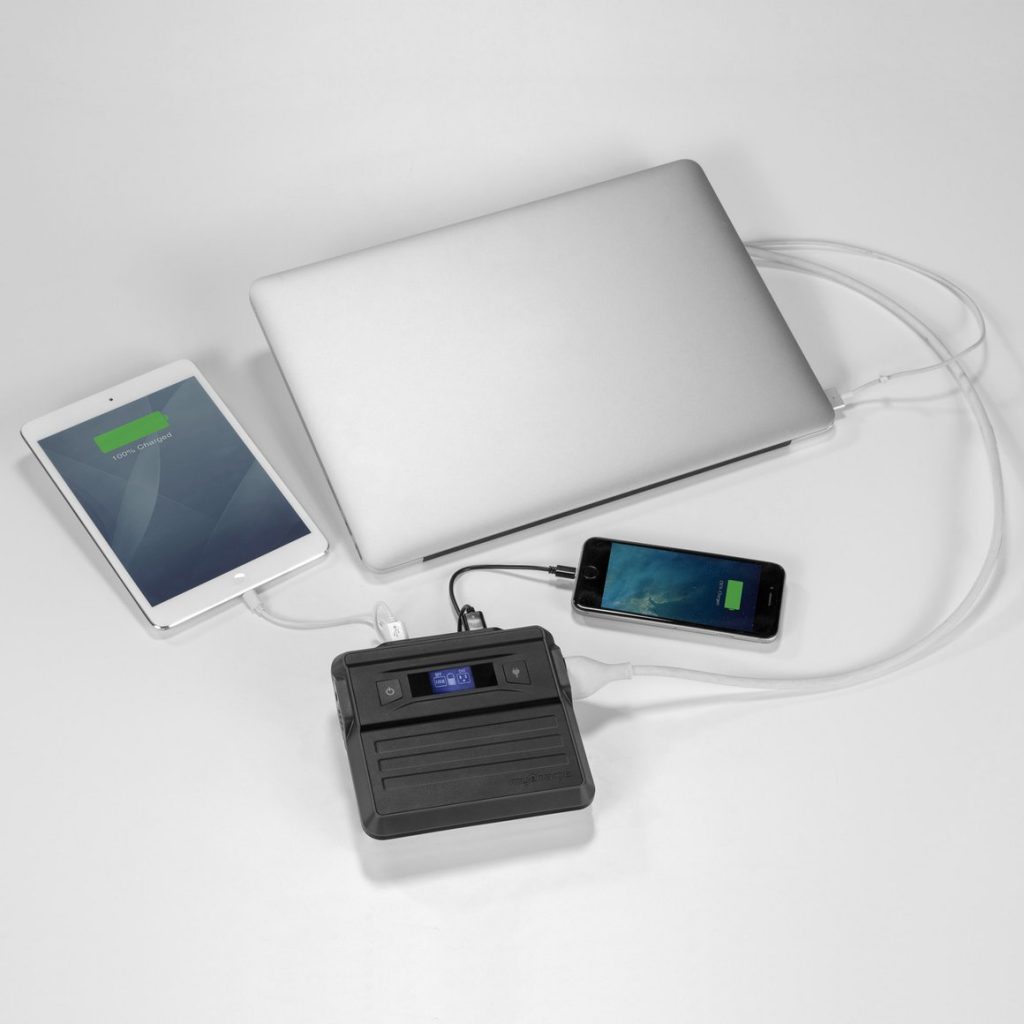 The handy LED panel will show you the status of the power outlet, including the battery level, and if the AC plug in is turned on or off.
This item weighs a little over a pound, and is great for taking on camping trips or tossing in your carry-on for power on long trips. If this sounds like a must-have for you, head over to myCharge's website and purchase it for $179.99.
MyCharge PowerGame for Nintendo Switch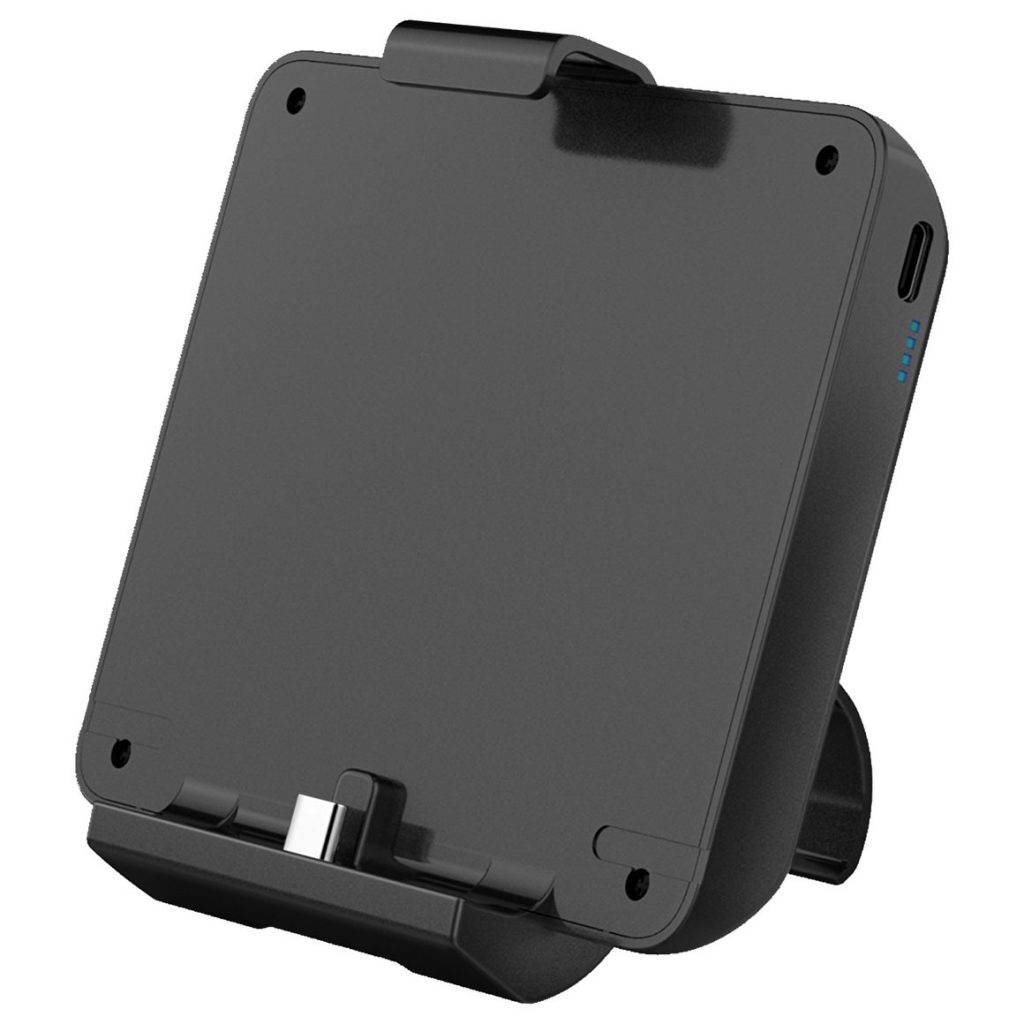 MyCharge doesn't just charge phones, tablets, and laptops. They've also spread out to other devices. If you have a Nintendo Switch, and need a little extra portable juice for your gaming, this product is for you.
The lightweight (0.4 lb) power pack will provide an extra 10 hours of gaming with a mAh of 7000. It charges via USB cable, which is included. It's easy to pop in your Nintendo Switch, and is very self-explanatory. The handy led lights on the side will give you an idea of how much extra juice you have left.
There's not much else to say about this one, but if you are ready to game for a long time, this product is one we recommend. You can buy it for $49.99 on the myCharge site.
Thanks to myCharge for providing these two products for review purposes free of charge. No other compensation has been provided for our fair and unbiased review. Photo credits due to myCharge.