It's been a while since we have reviewed an iOttie product, so I am quite pleased to review not one, but two iOttie products.
Our Review of the iOttie iON Wireless Duo Stand and Pad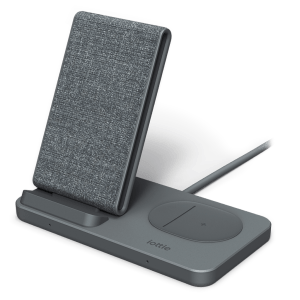 It should be pretty obvious what the Wireless Charging Stand and Pad can do, but if it isn't clear, then you need to use your wireless charging capacity on your wireless device more often.
As you can see, you have two wireless charging pads. One that is at an angle, and another that is completely flat. You can decide for yourself which ones that you want to use, but the sloped one looks perfect for charging a phone while watching a video on it, in portrait or landscape mode.
If you want it, head on over to the iOttie site and pay $59.95 for it.
Our Review of the iOttie Velox Magnetic Wireless Charging Duo Stand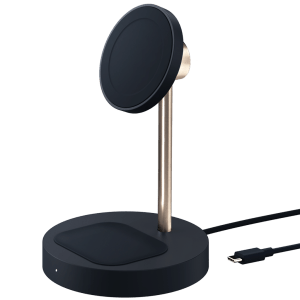 It would appear that things that charge in pairs come in pairs, at least for this review of iOttie products. In the case of the Velox Magnetic Wireless Duo Stand, this would be how it can charge your MagSafe compatible iPhone along with your AirPods or other Qi enabled earbuds.
So I guess it is just a matter of stats, right? Well, you can get 7.5 Watts on the iPhone (the slanted part), and then 5 Watts on the base (the flat part). It comes with an indicator light, but doesn't come with an AC adapter.
If this is something that you want, head on over to the iOttie website and pay $69.95 for it.