I can't believe that it has actually been more than a full year since we have reviewed something on Limitless Innovations. Well, I am glad we got another chance with the ChargeHub X5 Elite 3005 and ChargeHub X7 Signature.
Our Review Limitless Innovations ChargeHub X5 Elite 3005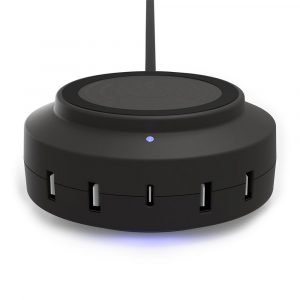 If you are not familiar with Limitless Innovations, they make a lot of these hubs for when you need a lot of chargers. So with the ChargeHub X5 Elite 3005, I kind of knew what they were getting at.
We are looking at about five ports. There are 4 USB A ports, and about one USB-C included. It really isn't designed to be used with a computer for interface, but it was made to plug into a wall and charge things. By the way, there is also a wireless charger, and it is good for 5W of Qi charging.
So, this is really handy if you want to use it on your desk. You can just put your phone there and charge up all of your accessories. If you want this, head over to the Limitless Innovations site and pay $79.99 for it.
Our Review Limitless Innovations ChargeHub X7 Signature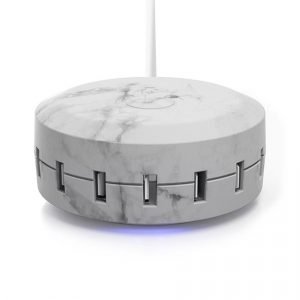 So, here's another hub made for the desk, and this one has about 7 ports, all of them USB A. Oh yes, there doesn't seem to be a place where you can do wireless charging.
Yeah, this is a place for all kinds of charging for devices, and pretty much everything runs on USB or has a USB charging capacity these days. I know it took me a while before I talked about this, but I am loving that marble texturing/paint job.
You can get the ChargeHub X7 Signature on the Limitless Innovations site for $59.99