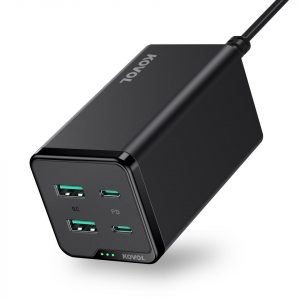 I suppose that the Kovol Charging Mate is a dime a dozen, but chargers like these don't really cost a dime, do they? This guy has 120W of output, which is what you need to charge at least a few of our most necessary devices. Then there is the other one that has 65W of output, and you will notice that I won't talk about that much because it's just like the 120W, but with 65W.
Yes, you have to plug the Kovol 120W Charging Mate into the wall, and it has two USB-C ports and USB-A ports. It uses GaN II Tech, with a really good heat transfer and such. If you are wonder what you can do with this, well, how about charging up a 16-inch MacBook Pro in 17 hours with just the USB-C port alone.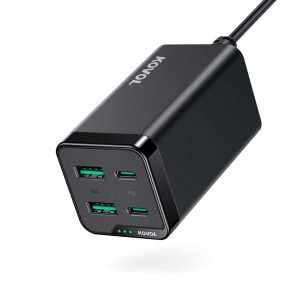 You know, I never really heard of KOVOL until they contacted me about the Charging Mate, but they are apparently leading brand in high-speed charging, which has to be a great growing market. If you want it, find out more on the Kovol site and pay about $99.99 for it on Amazon. If you want to go for the smaller but still effective 65W model, it can be also be found on the KOVOL site for a lower price of $49.99 on Amazon.