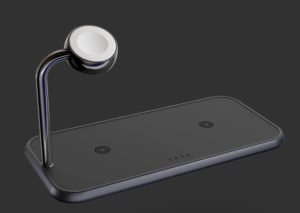 So, this is the first time that I am reviewing a Zens product, but I am really hoping that it isn't my last time. Seriously, look at this cool thing, as this Dual + Watch Wireless Charger can do a lot.
I mean, if you have the big three Apple products (iPhone, AirPods, and Apple Watch), then you should really look into this guy! I mean, check it out! As you come home from work, just put your wireless charging AirPods on one part of the flat area, your iPhone on the other, and then your Apple Watch on that thing.
So, it has a 20W output (that's 2 x 10W), and it supports not only Apple but Samsung Fast Charge. I find it interesting that it isn't a charger that plugs into a USB port, but it has all kinds of adapters.
If you want this, head on over to the Zens site and pay $119.99 for it.