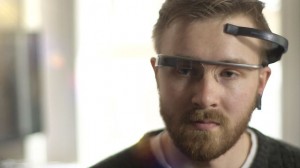 It's pretty clear that Google Glass is going to be the new smartphone, as soon as imitators bring the price down to at least below $1,000. I believe that the controls are done with voice or touch, but now the power of mind is getting into the equations.
This is the MindRDR, and it uses a method of controls that I have seen before, like with the NeuroSky with their Neocomimi cat ears. It uses an EEG biosensor as an executable command that works with Google Glass.
According to my sources, the MindRDR allows users to take photos and then upload these photos to Facebook and Twitter. I have no idea when this is coming out, but this is really some great technology.