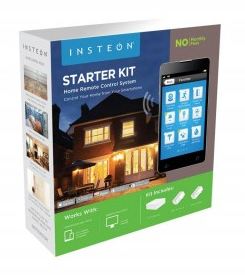 I've talked about a Connected Home before, and how I saw it a lot at CES 2015. I reviewed the Belkin WeMo LED Lighting Starter Set, and this time, it is Insteon.
I'll start with the Insteon Starter Kit, which is one way to make your home more under your smartphone or tablet's control. This particular Starter Kit, also known as the 2244-234, comes with an Insteon Hub Home Automation Controller as well as two LampLinc Plug-In Lamp Dimmer Modules.
The Hub itself is what controls your your Insteon network, and it is something that is actually pretty cheap on its own. Let me just say that setting this up allows you control devices via smartphone and tablet thanks to the power of the Insteon app. What kind of devices? Try thermostats, cameras, sensors, and much more, like the included Dimmer Modules.
The Lamp Dimmer, or LampLinc, allows the Insteon network user to control a light remotely. Not only can you do on and off, but control all kinds of multiple lighting design scenes in just minutes. By the way, it can double as an access point, by relaying signals to other powerline-only devices.
If you want in on the Insteon 2244-234 Starter Kit, head on over to a site known as Smarthome and pay $119.99 for it.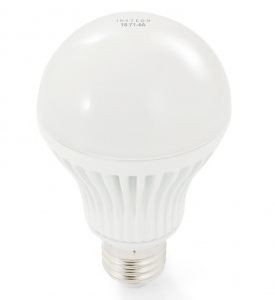 Now time to talk about the Insteon LED Bulb, and according to my source, it is the first remotely controllable, fully dimmable networked light bulb on the market. You can hook this up to the Hub, and control it with the smartphone or tablet. You can also then use the controllers like keypads, door sensor, motion sensor, and a switch (which I'll tackle later).
Basically, you set the Insteon controller into linking mode, and replace a regular light bulb in your lamp. Now you can make it glow brightly or dimly. Oh, if only it came in different colors. It should be known that the Insteon 2672-222 LED Bulb or "The Smartest Bulb in the World", is a 9 Watt bulb that can shine as bright as a 60 Watt bulb.
You should be able to get the LED Bulb for about $29.99 on the Smarthome site.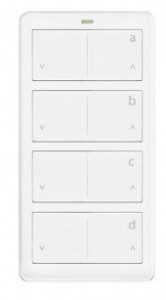 Okay, this leads me to the last device, a Mini-Remote with 4 Scenes. What is a Scene? Think of it as a way of manipulating the way lighting is done in a room. For example, if you want to light up one room, but not another, you can do that.
Unlike other remotes, you can recharge this one. It has one of those micro-USB ports, and once it is recharged, it is good for 3 months. So you can just keep this remote in case you want some really quick control.
Now, if you want to get in this remote, the 2342-432 Mini Remote to be exact, head on over to the Smarthome site and pay $58.49 for it.
Okay, so that concludes our awesome Insteon day of reviews. Hopefully you had a good President's Day, as this review of Insteon products had pretty much nothing to do with that.