I'm still processing all the stuff at MomoCon 2015, and I have one more picture gallery to show all of you.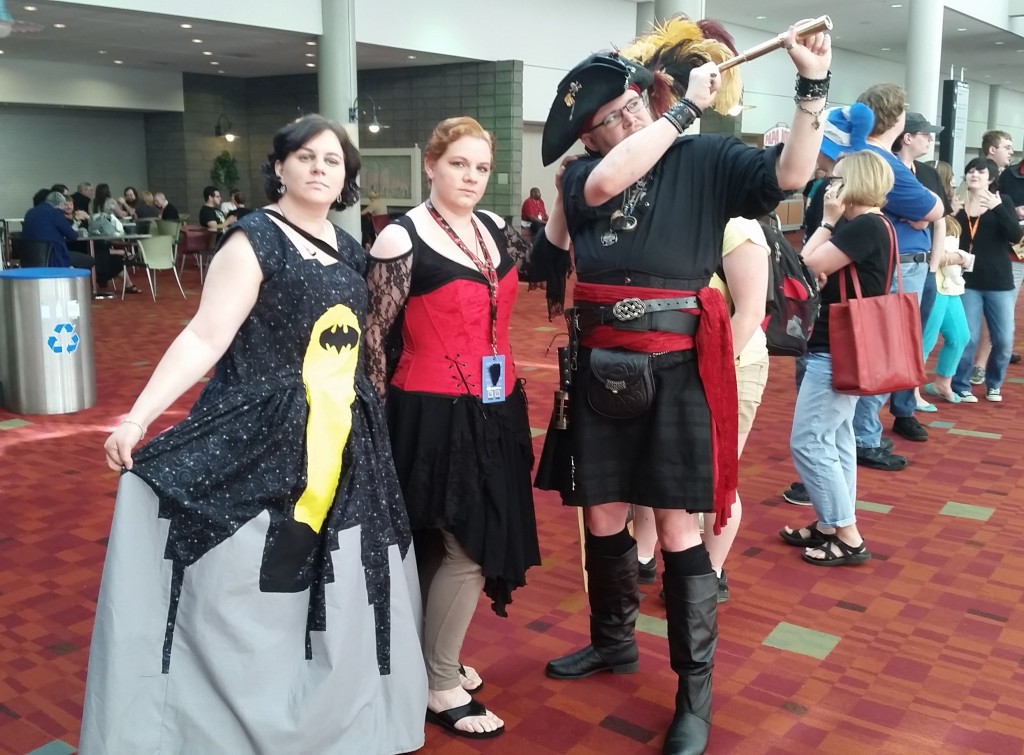 Arrr! It's a Scottish Kilted Pirate with a Pirate Wench! Harrr! The other is a very interesting character called Lady Gotham.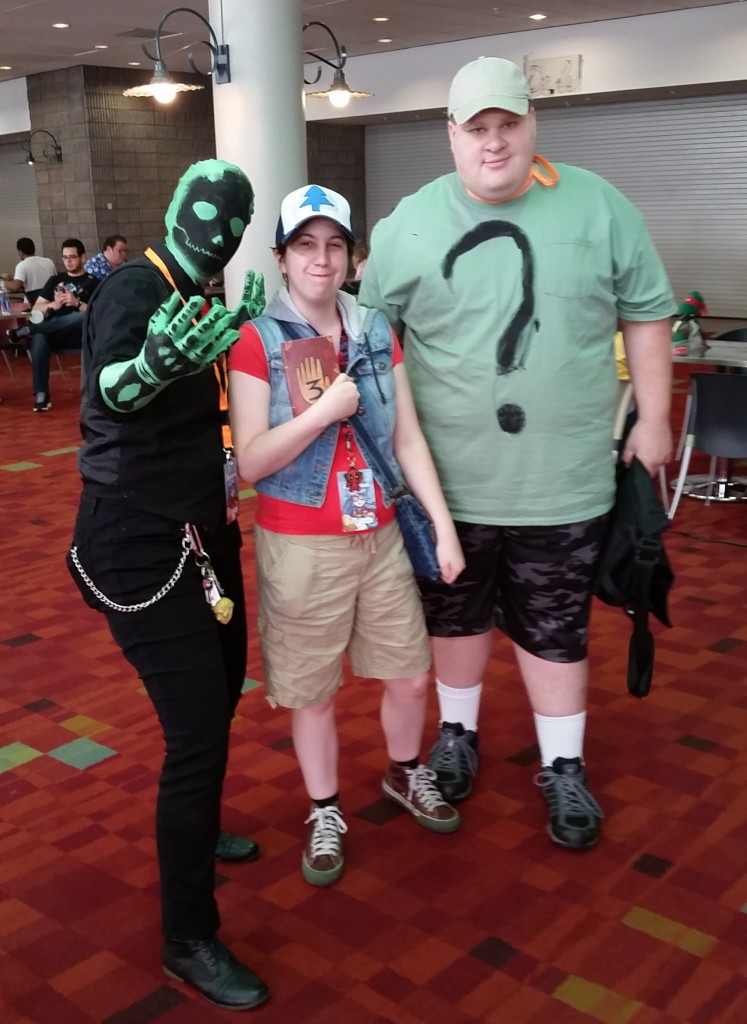 Okay, the one on the far left is Blight from Batman Beyond. The other is Dipper and Sous from Gravity Falls. Yeah, I like that show.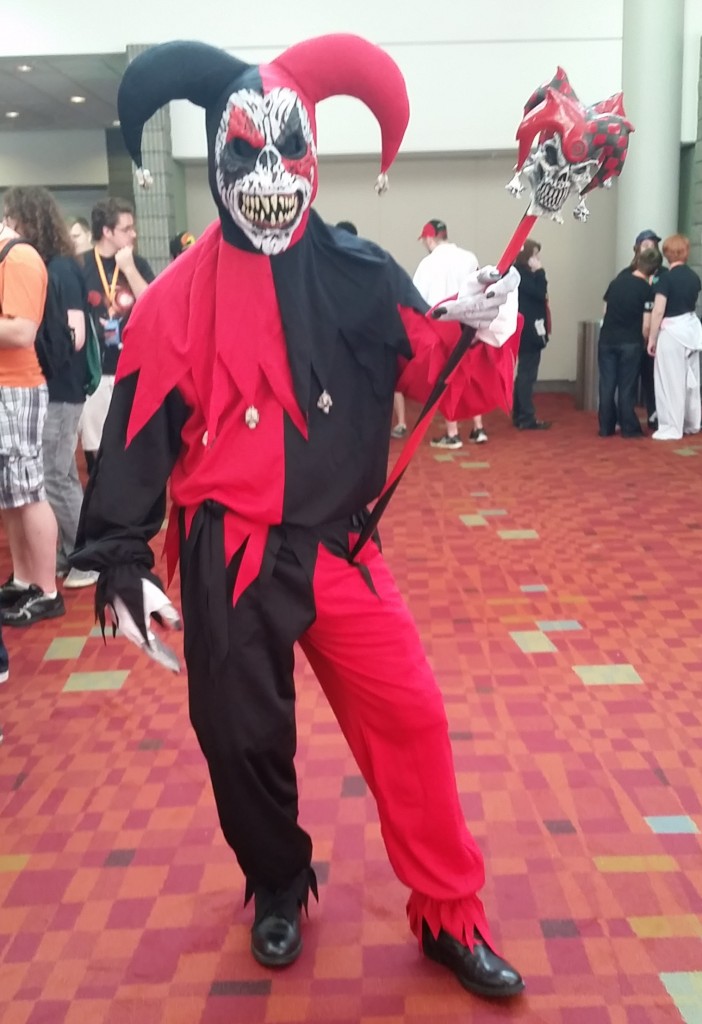 Here's the Evil Jester. I think this is from something.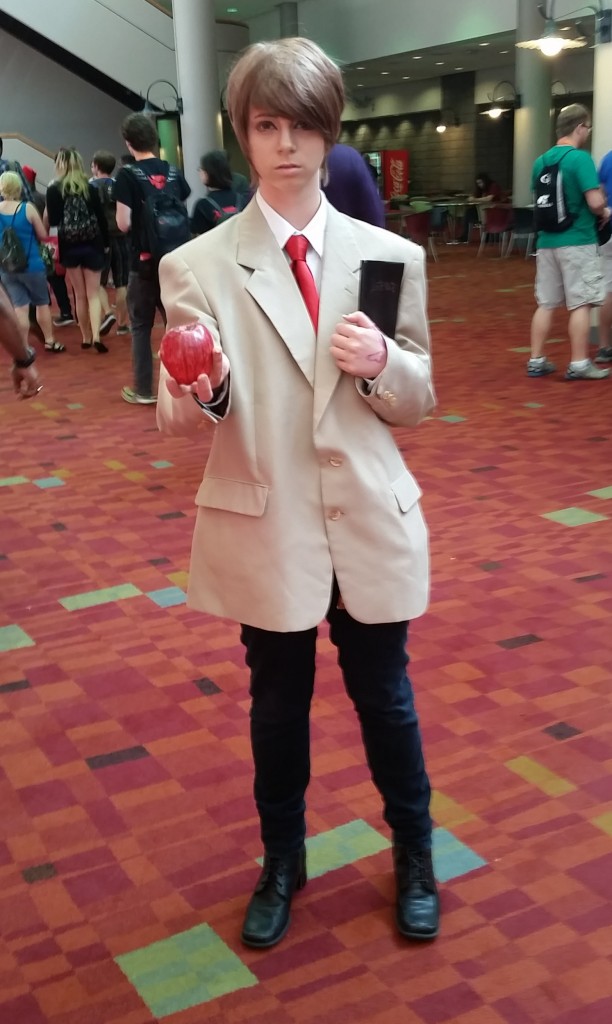 This is Light Yagami from Deathnote. Yeah, I should probably read that.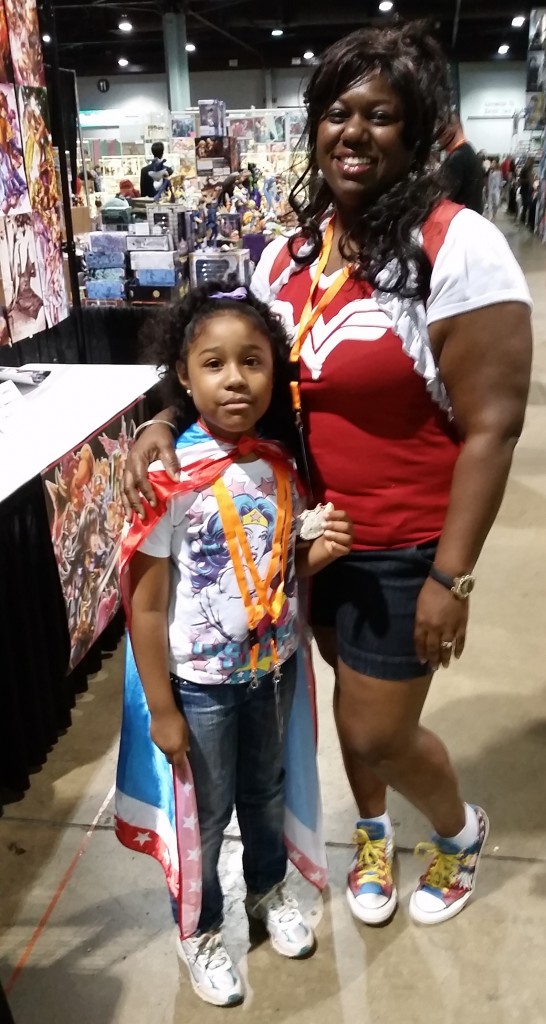 Here's a pair of Wonder Women! I like these two.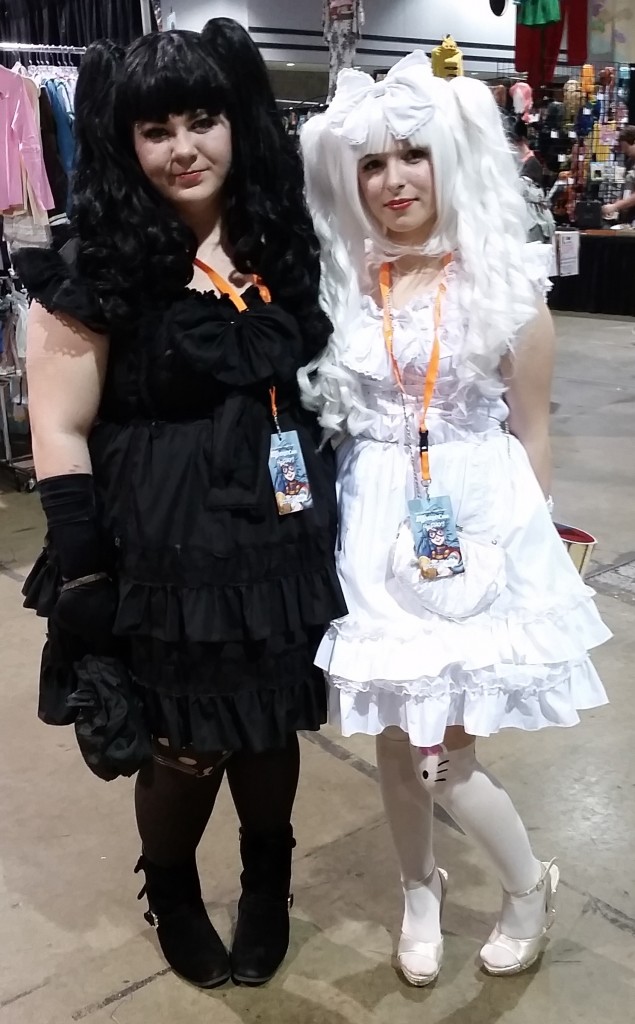 Here's a Lolita style, black and white, actually.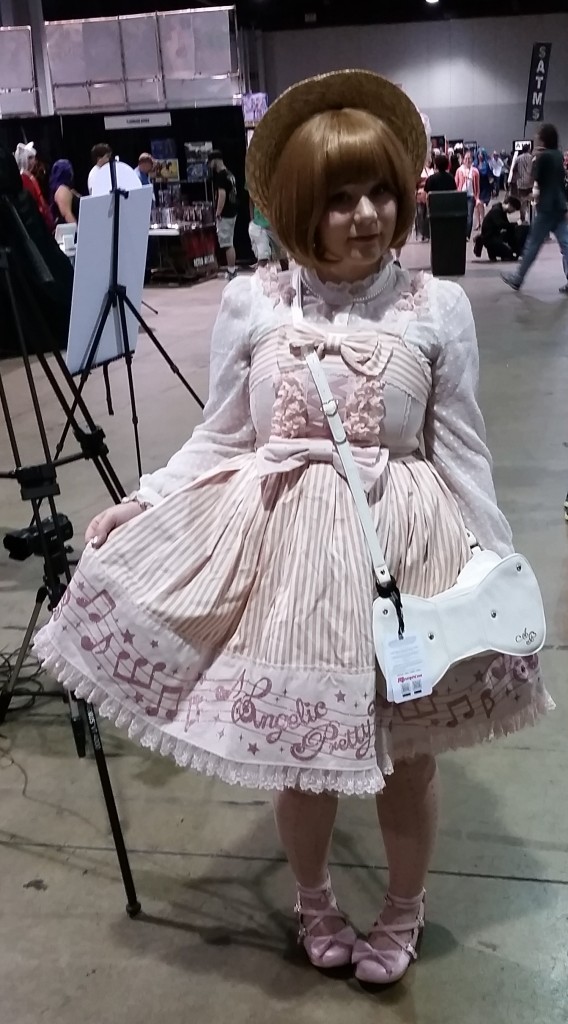 Another Lolita style.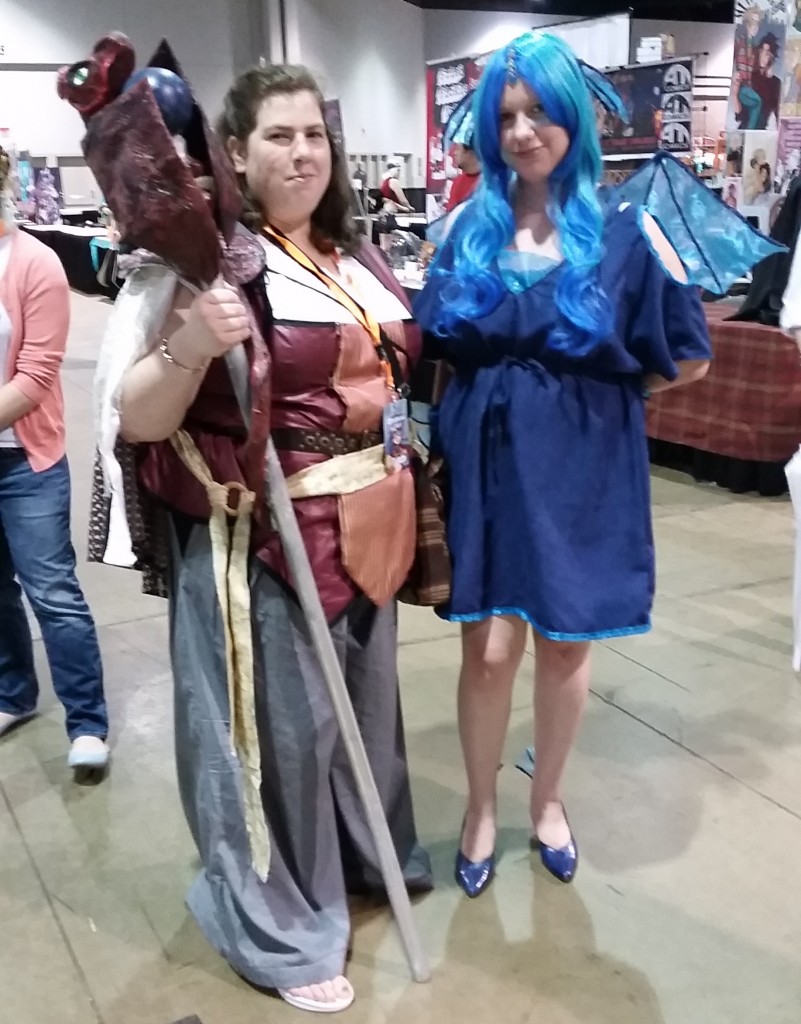 I believe that these are OCs (that is an acronym for original character, in case you don't know).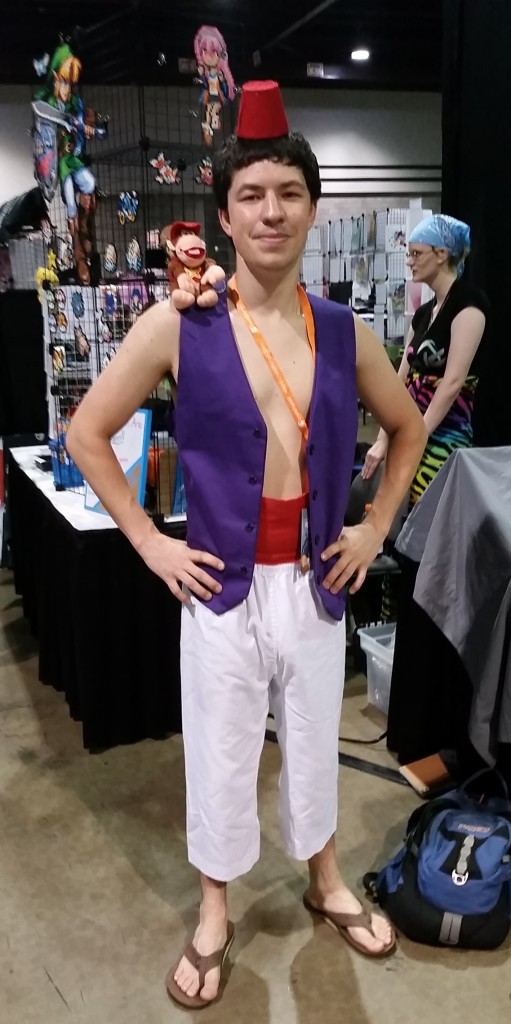 Here's Aladdin and Abu. Abu is cosplaying too, as Diddy Kong, I think?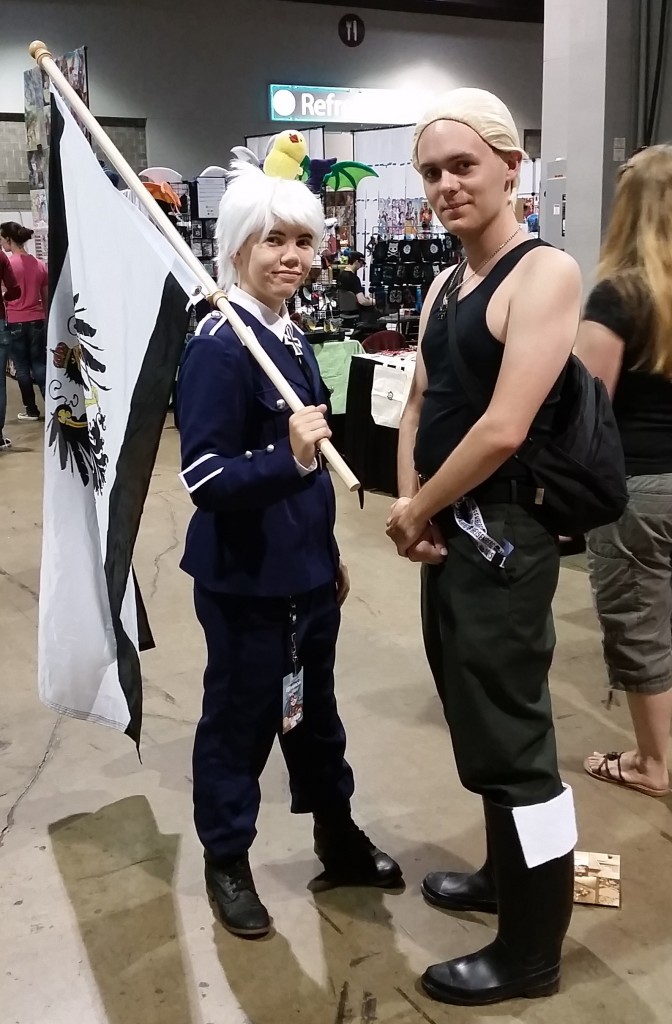 These two are from Axis Powers Hetalia.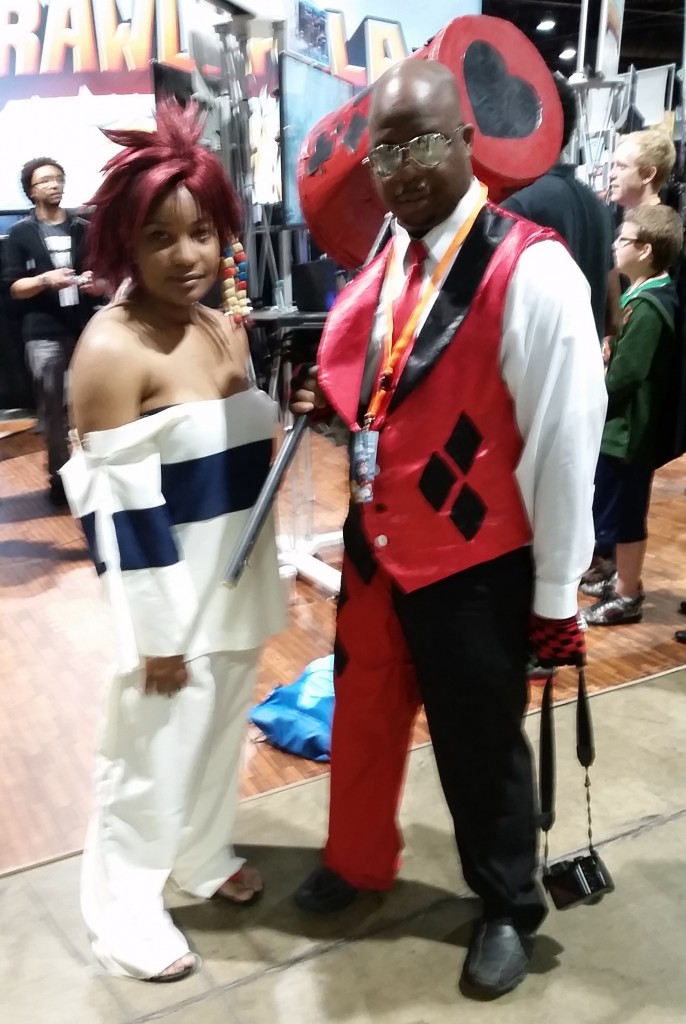 One is Iria from Zeirami: The Animation, the other is a gender-swapped Harley Quinn. I'll let you decide which is which. I found them both very, very cool.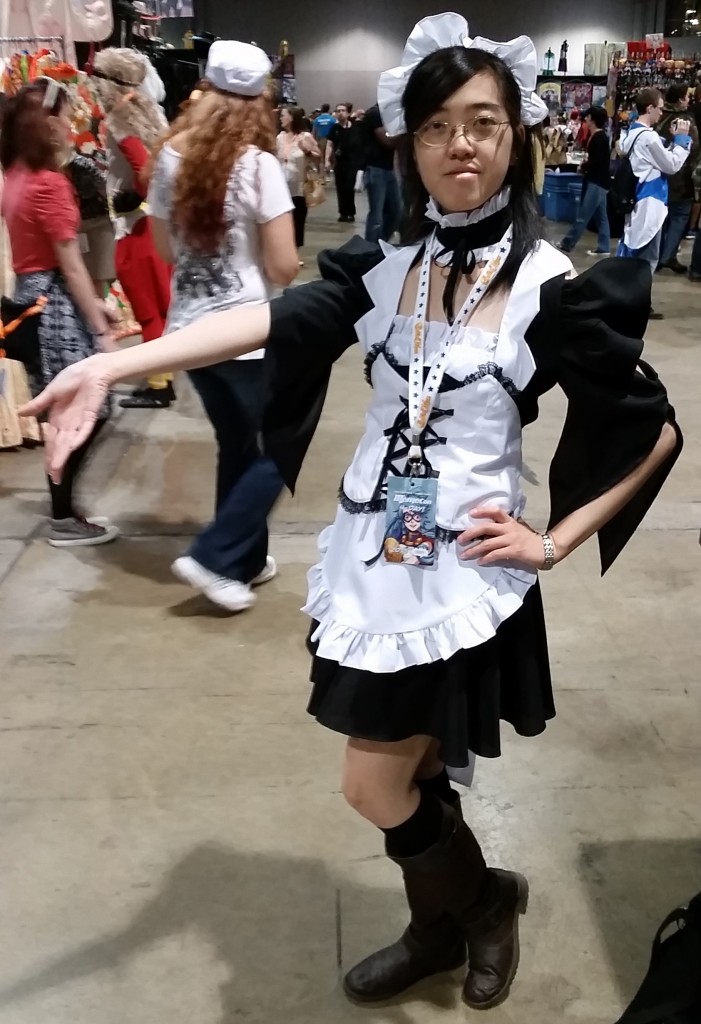 Misaki from Maid-Sama, and I don't know much about that anime series.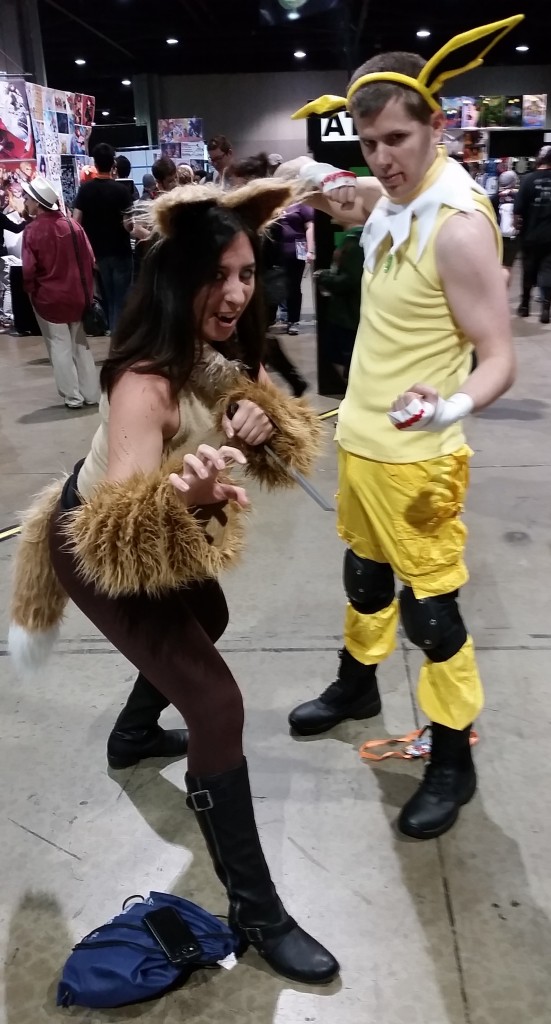 This is Eevee and Jolteon from Pokemon Fight Club. I guess that is a thing and the first two rules are not to talk about it.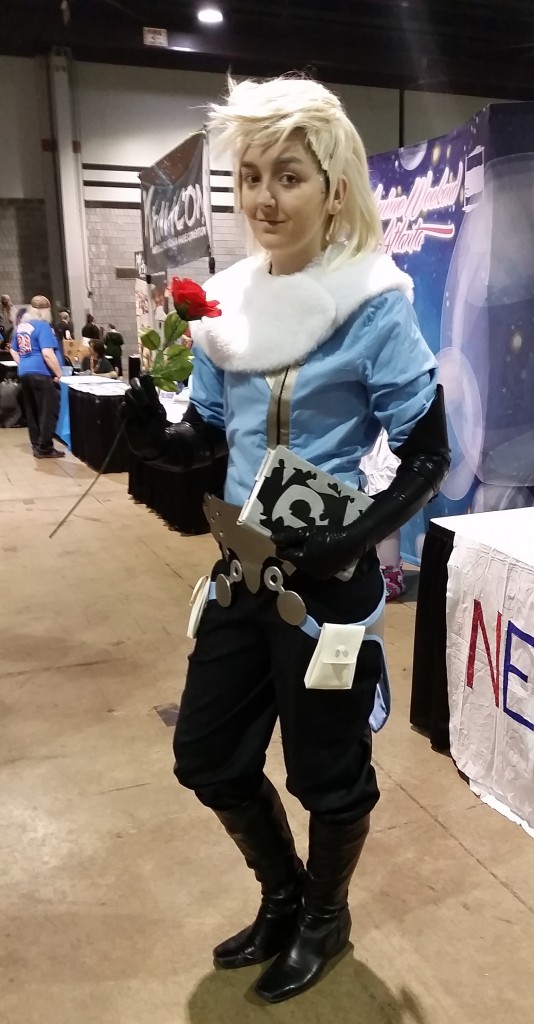 This is Ringabel from Bravely Default.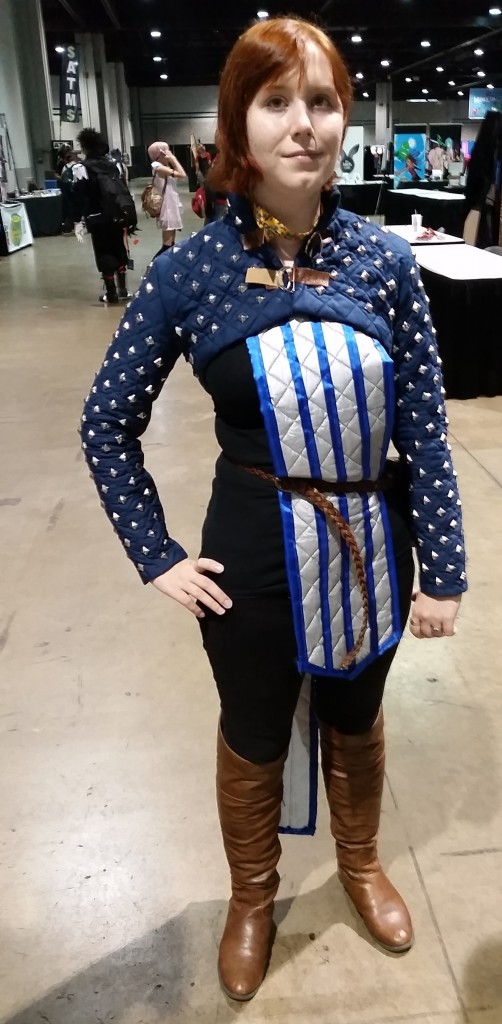 This is Greg Warden from Dragon Age, completely hand-made. I'm impressed.
Here's Vivaldi from Alice in the Country of Hearts, and the other is Harley Quinn.
This is Agent Venom. I am told that he does visits to children's hospitals. I think this is pretty awesome.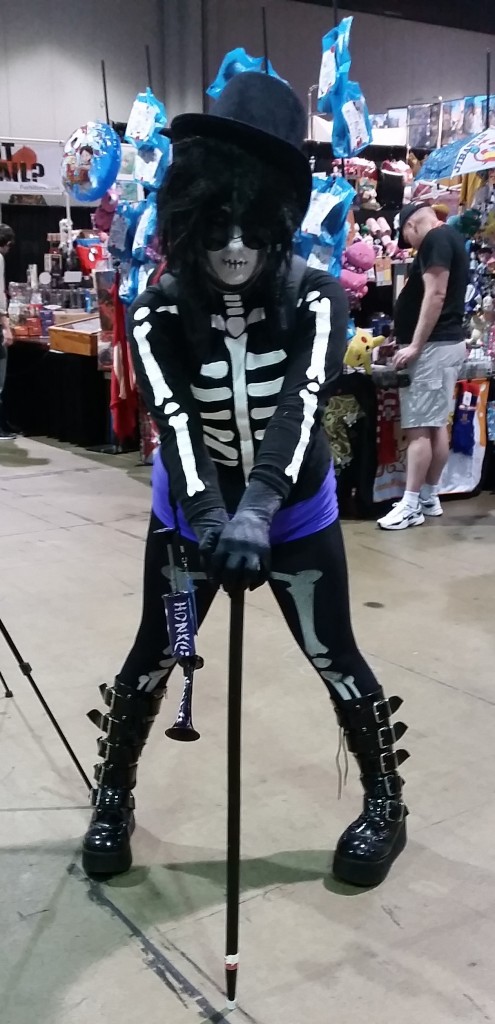 This is Kurloz from Homestuck. I seriously got to get updated on that web-comic.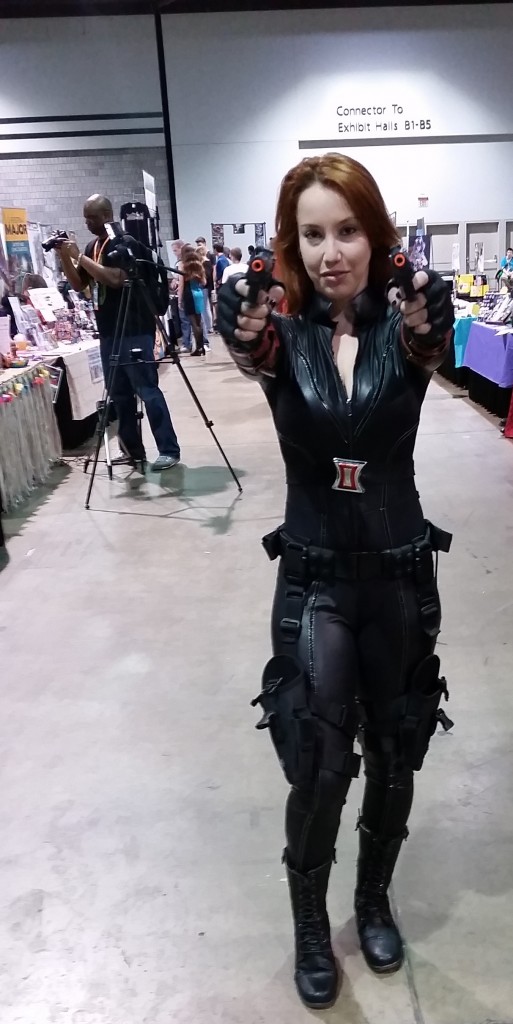 Cool! It's Black Widow! Great costume.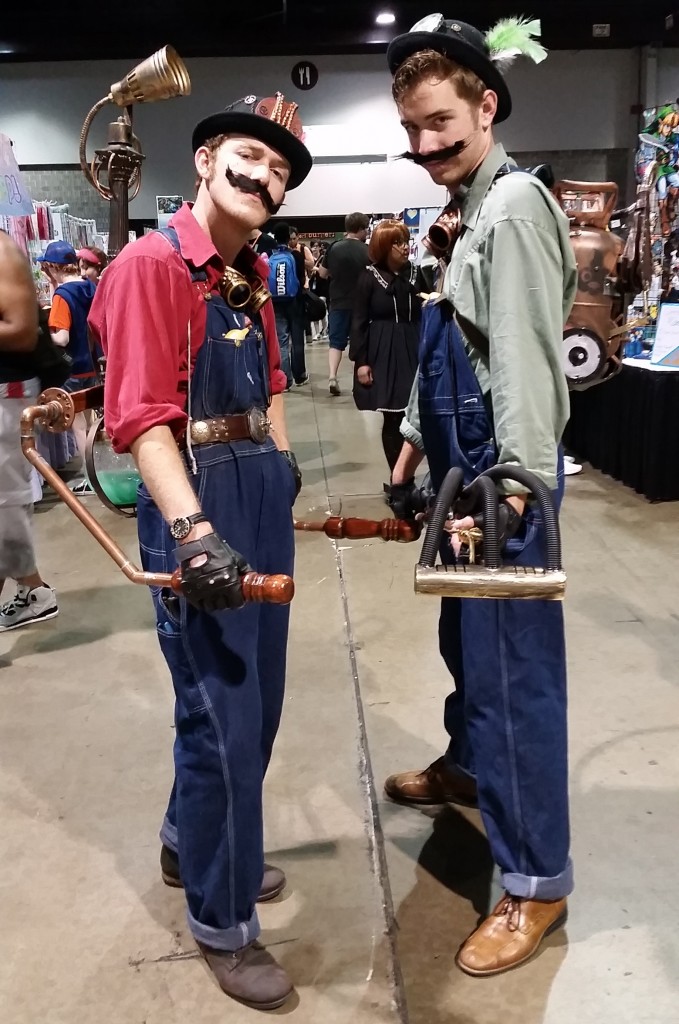 Here's an awesome Steampunk Mario and Luigi. They had their own moving parts on their backs and everything. This was so cool.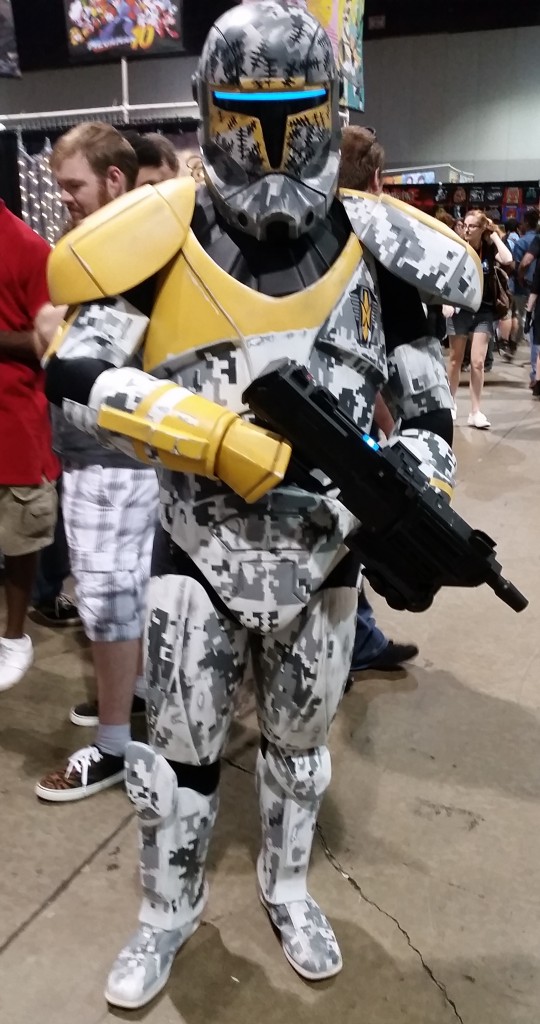 A Republic Commando from Clone Wars. The costume looks very, very cool.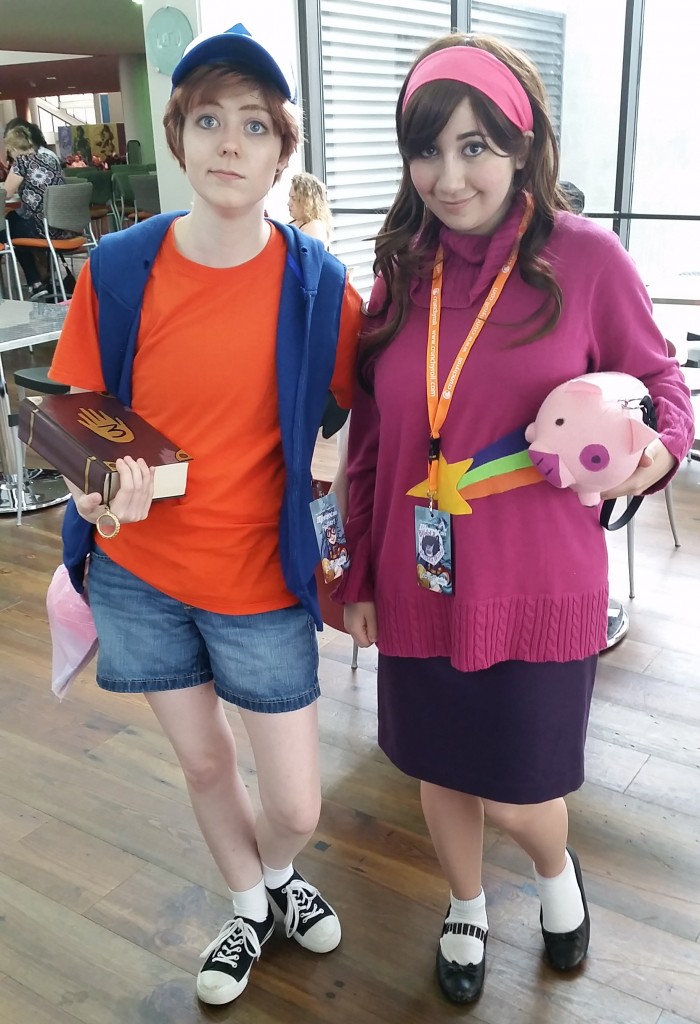 And another Gravity Falls cosplay!