In case you didn't notice, we did not have Speculative Fiction Saturday this week because I am quite busy at MomoCon. Here are some more pics of the cosplayers. Check it out!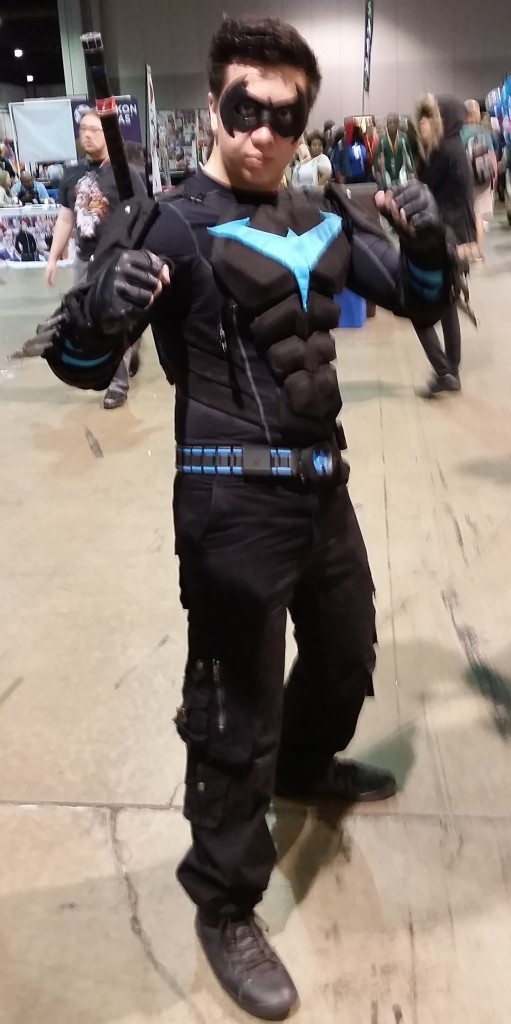 Who are you? I'm Nightwing! Good design on this one, and I think it is quite different than its source material inspiration.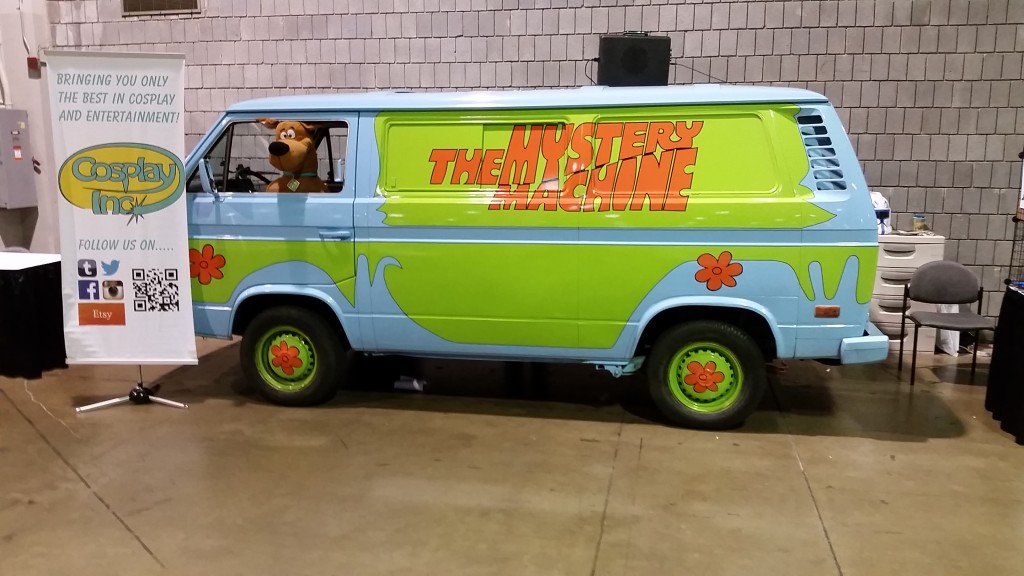 Not a costume, but I do love me the Mystery Machine with Scooby-Doo in the process.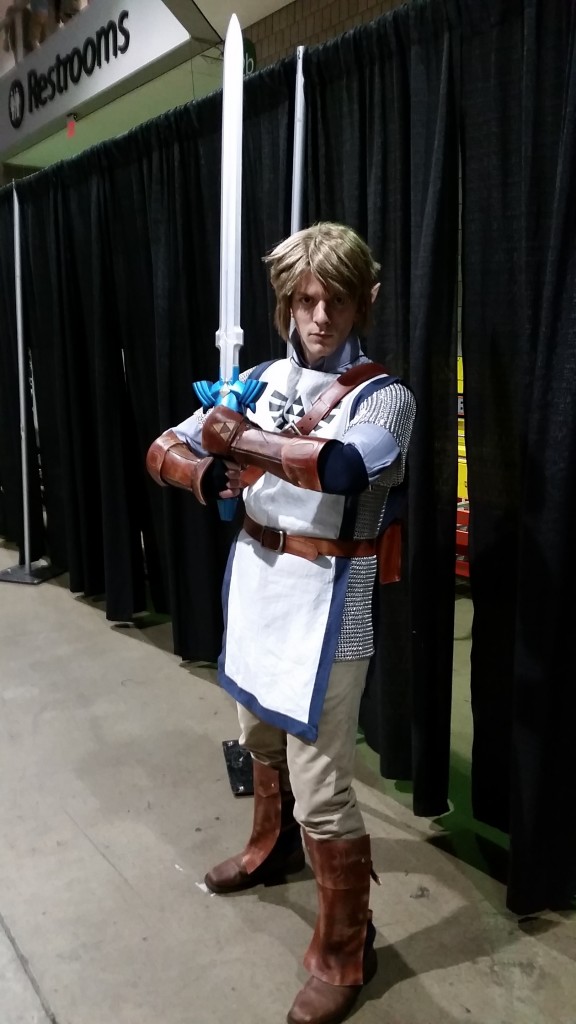 I can't remember if I got permission to use this one. I hope this guy doesn't mind.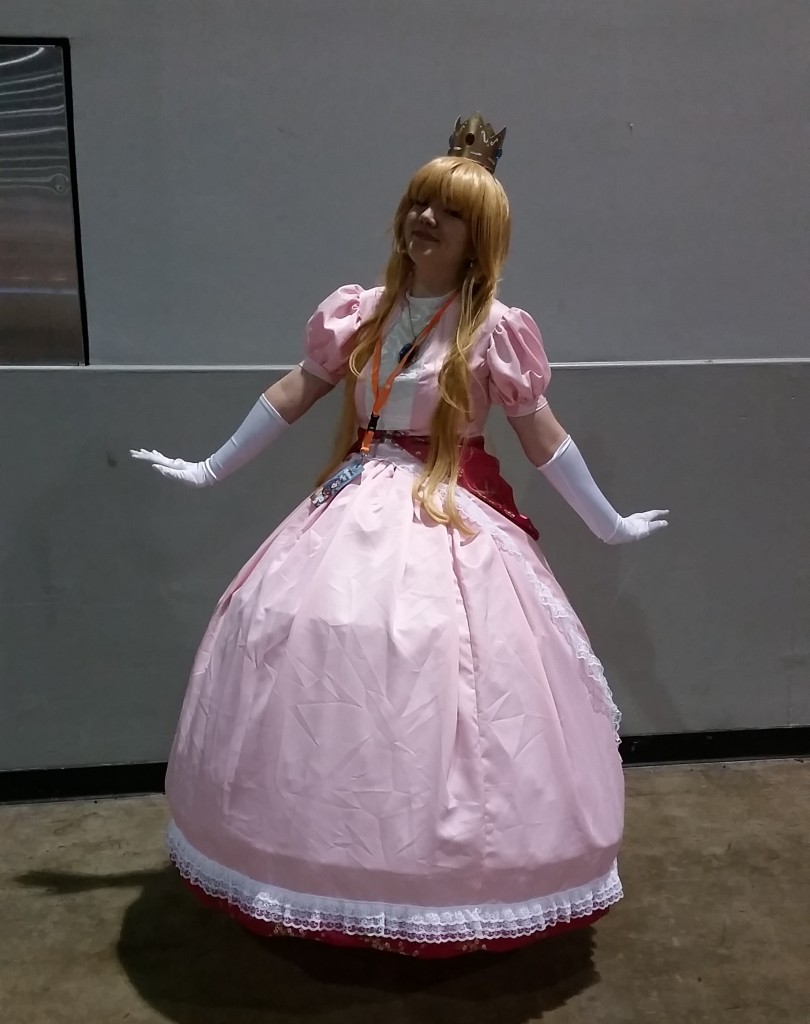 Princess Peach!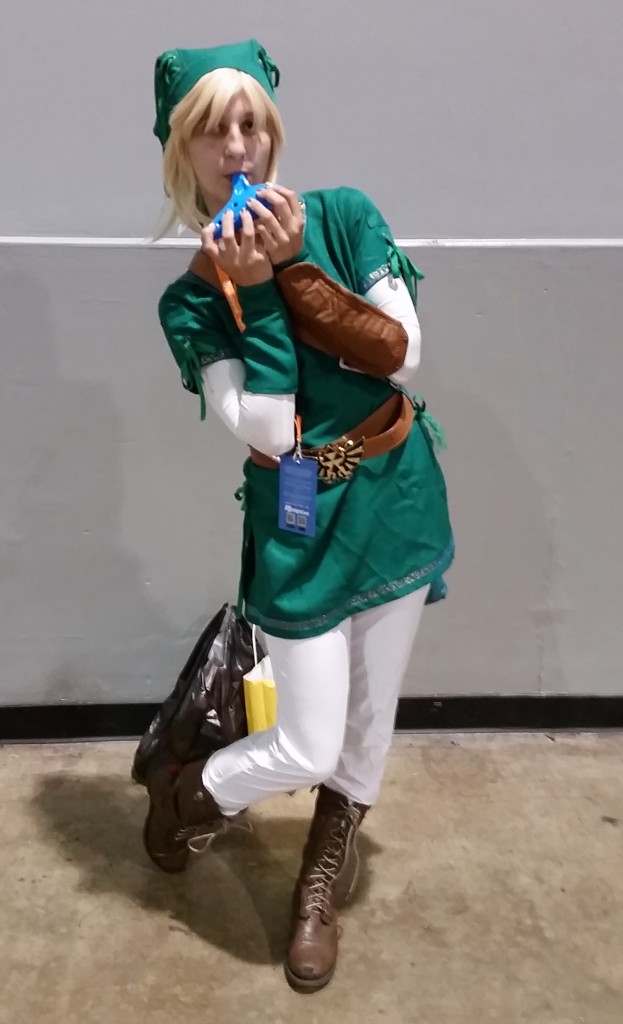 Here's Link playing the Ocarina of Time.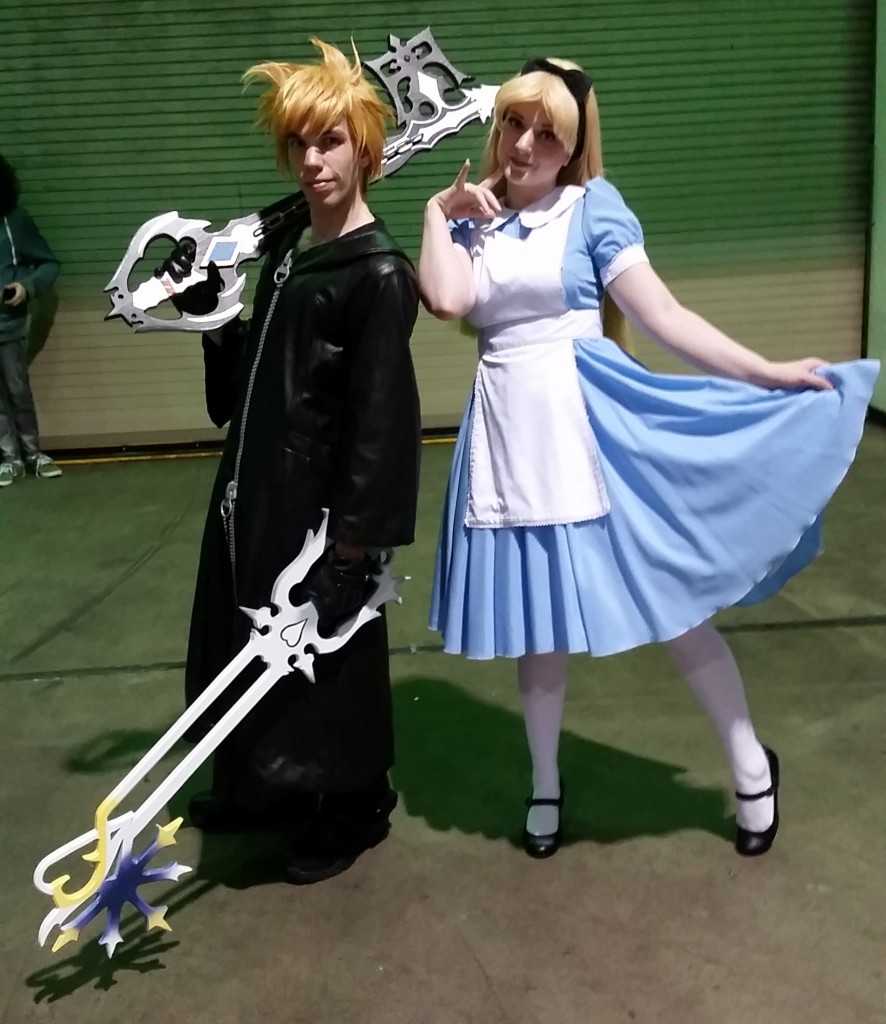 This is Roxas from Kingdom Hearts with Alice from Wonderland.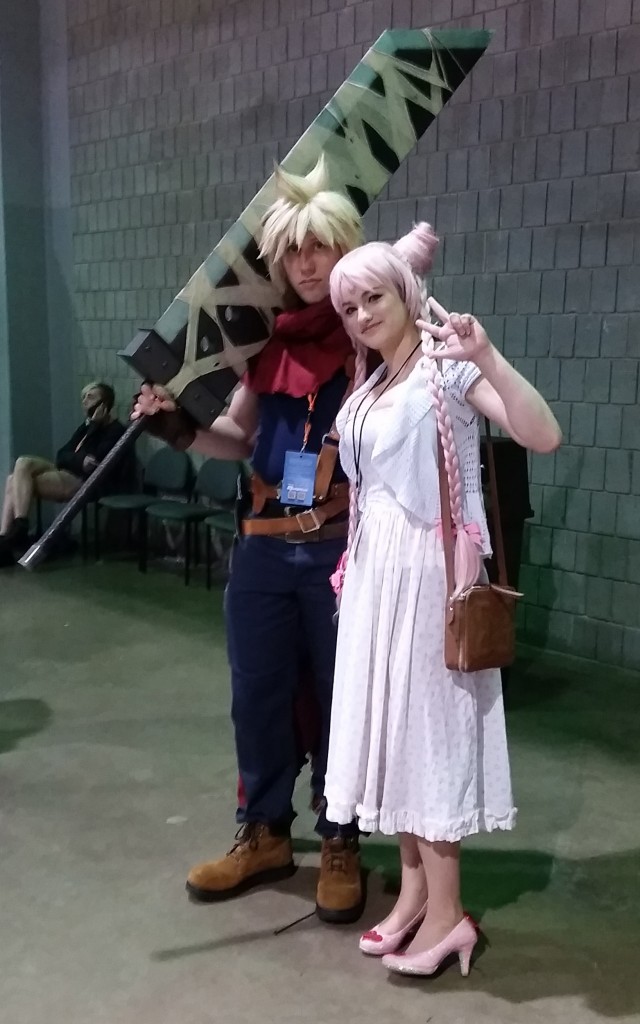 Cloud and Chibi Moon.
Kaneki Ken from Tokyo Ghoul. I saw a lot of these from this source material. I believe that I took a picture of this woman on the last post.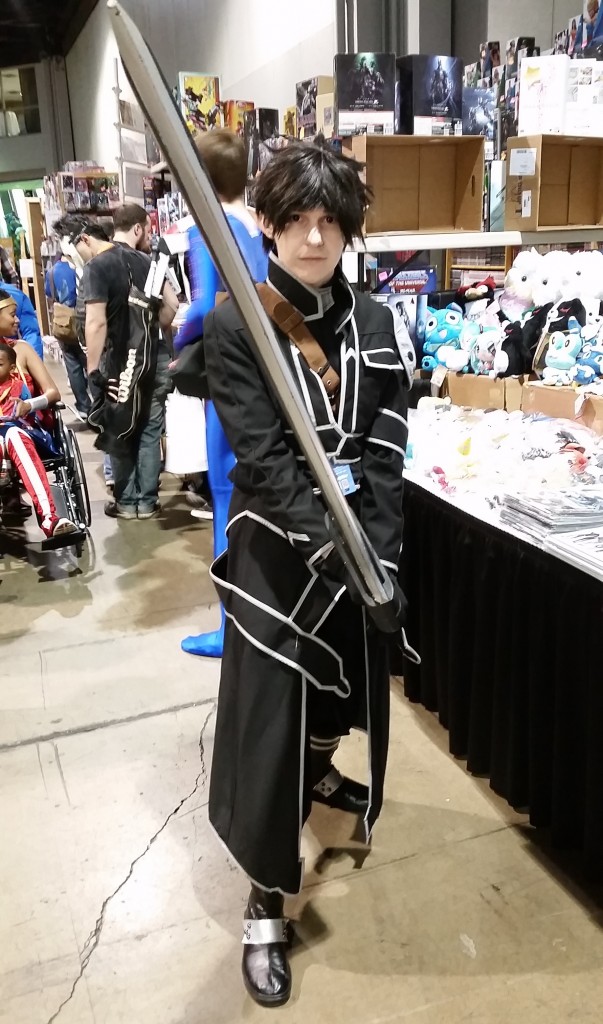 Here's Kirito from Sword Art Online. I give him points for intensity.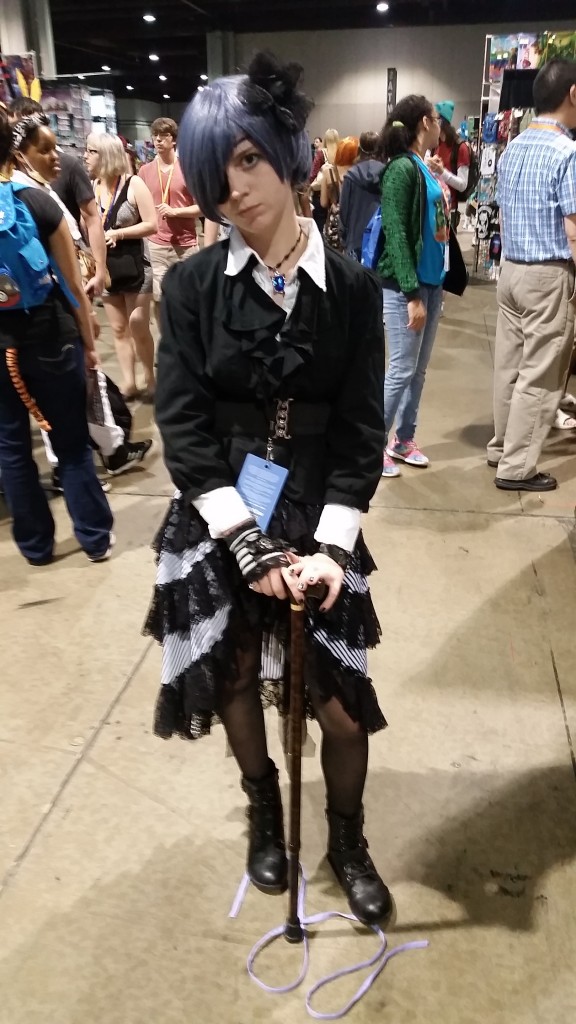 Ciel Phantomhive from Black Butler. Again, saw a lot from this source material.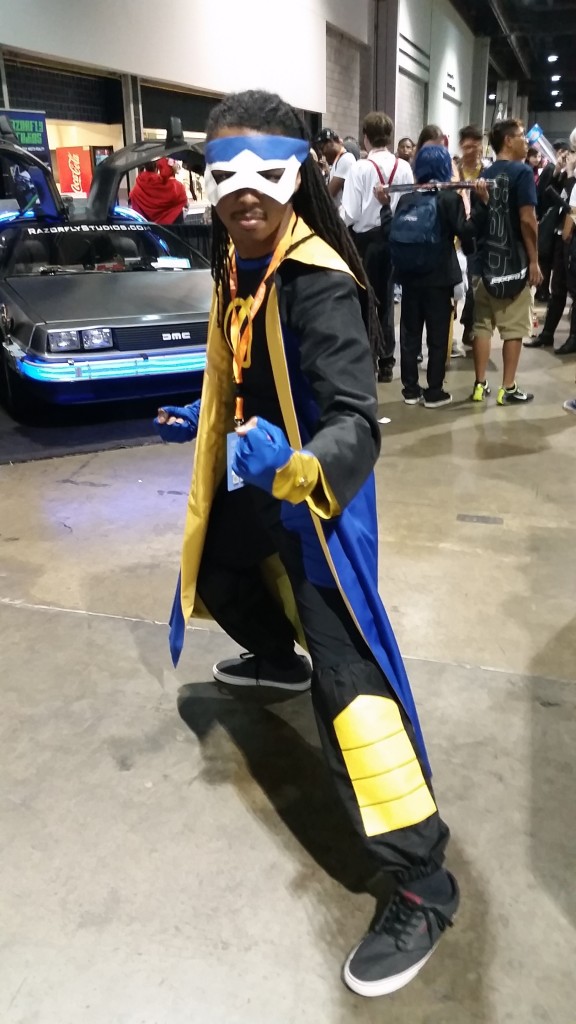 Omigosh! It's Static Shock with the Dolorean time machine from Back to the Future! If this isn't neat to you, then you are heartless.
Here's Thor with a cute dress.
Skitty from Pokemon, done in Lolita style.
This is OmniMan from Digimon and a feminine version of Nightwing.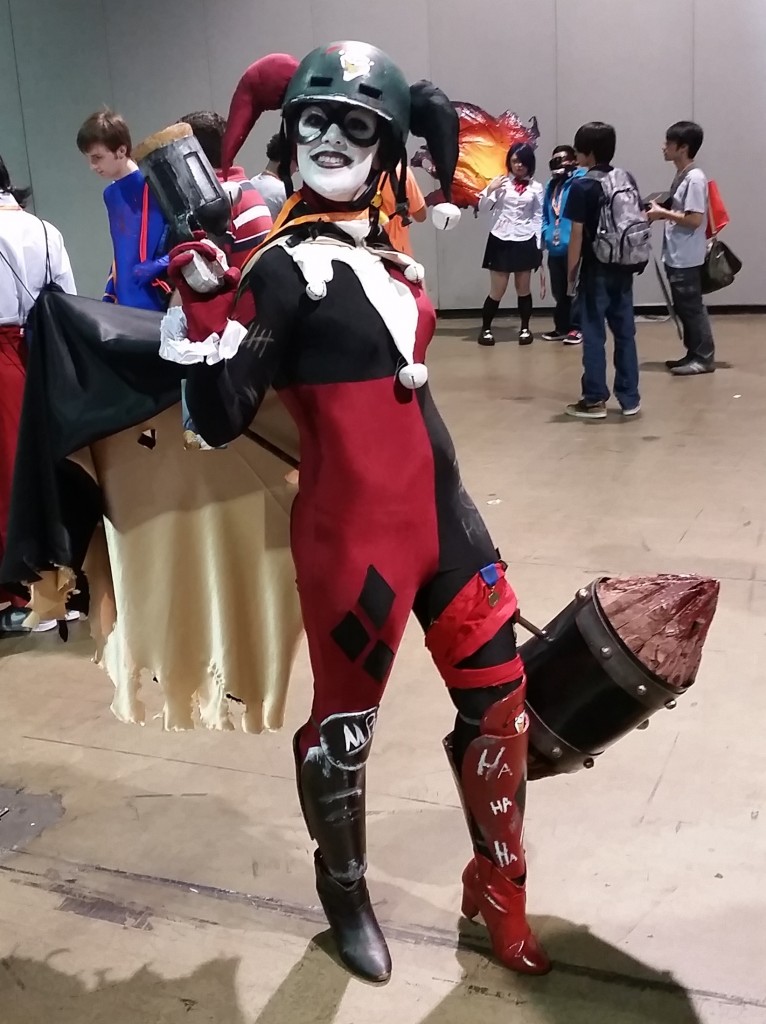 We have Harley Quinn. Gotta love her!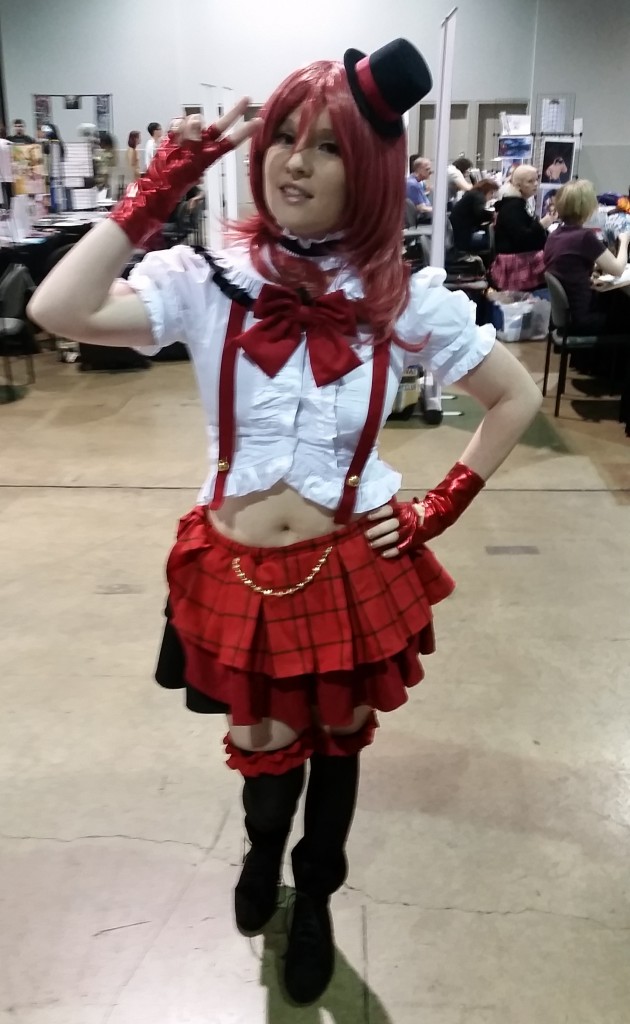 Not certain who this is.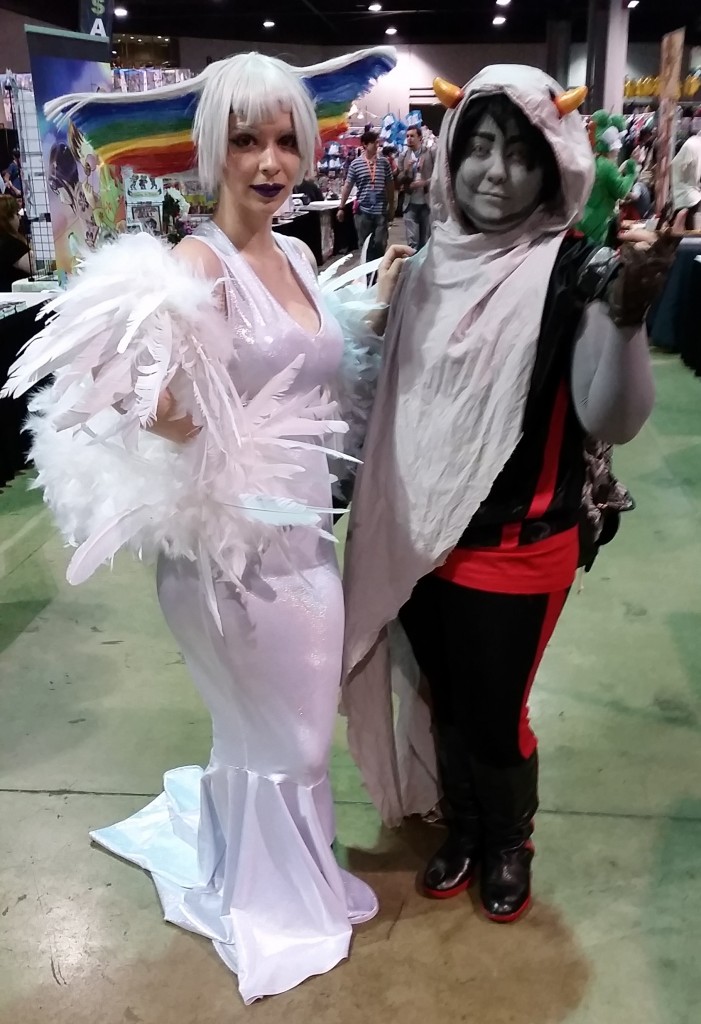 We have Lady Ragyo from Kill a Kill and The Signless from Homestuck.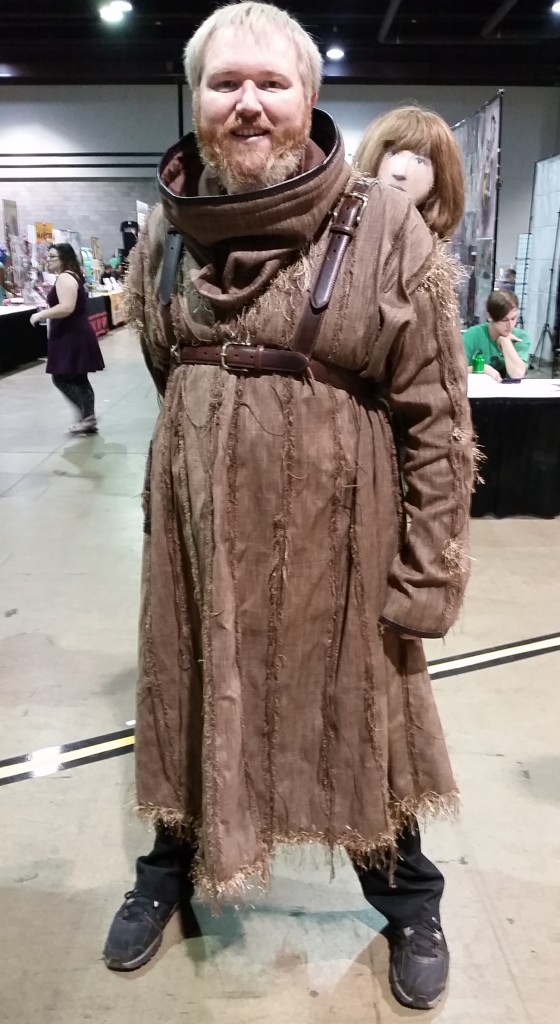 It's Hodor with a young Bran Stark.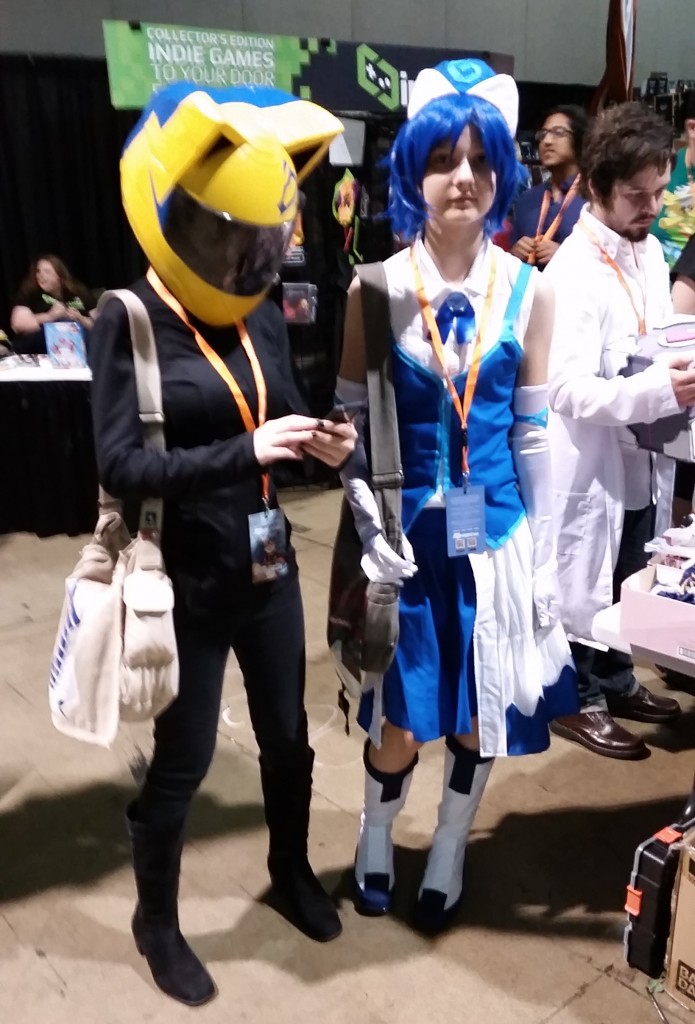 Celty from Durara with Juvia from Fairy Tail.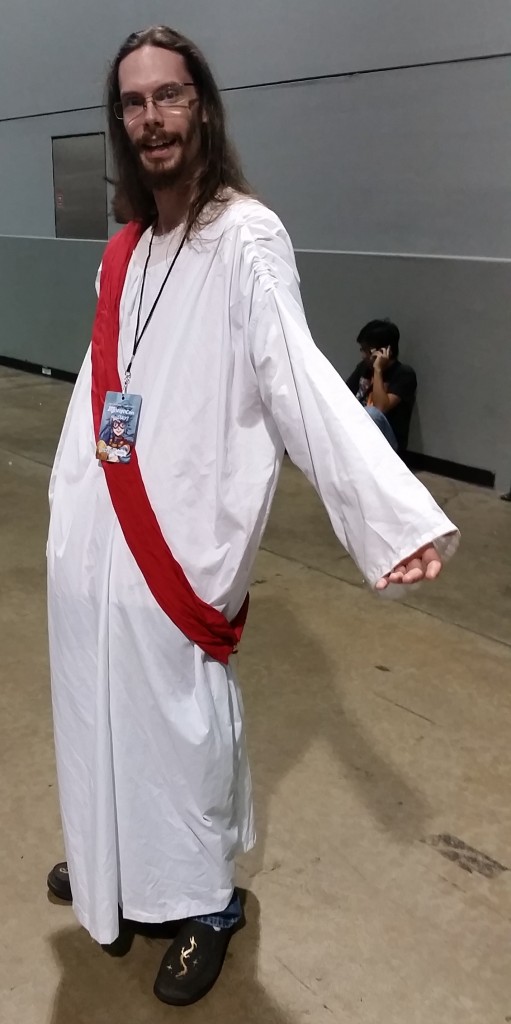 It is Jesus. Jesus-sama.
It is an ice queen.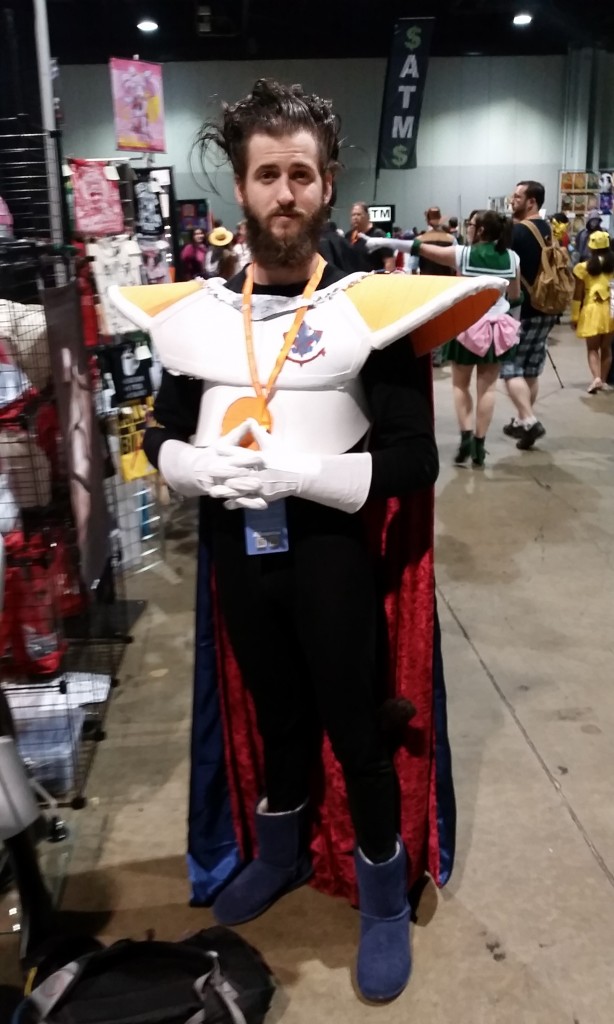 What are we seeing? King Begela from Dragon Ball Z.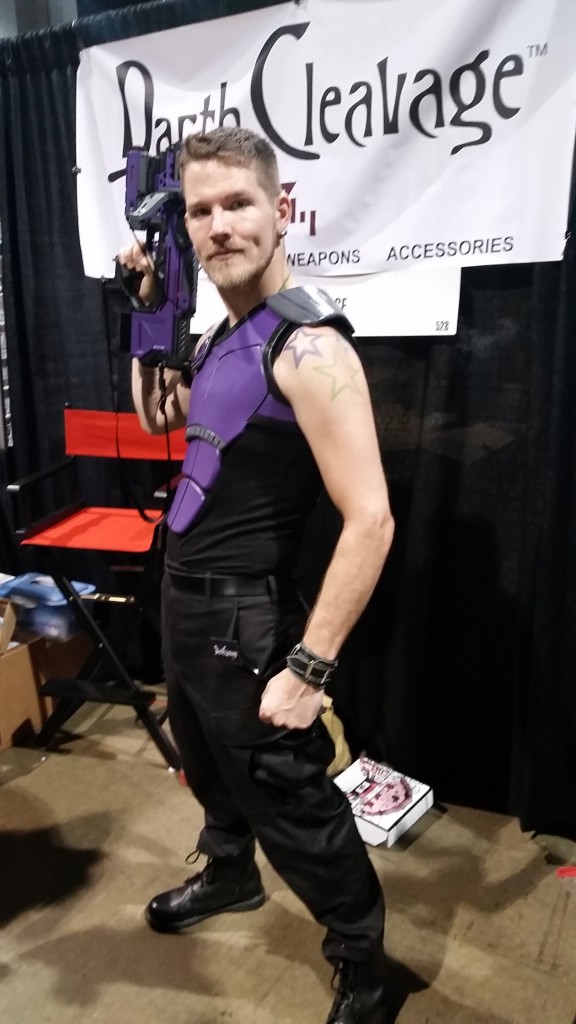 Hawkeye. In whatever world, you want to like this guy.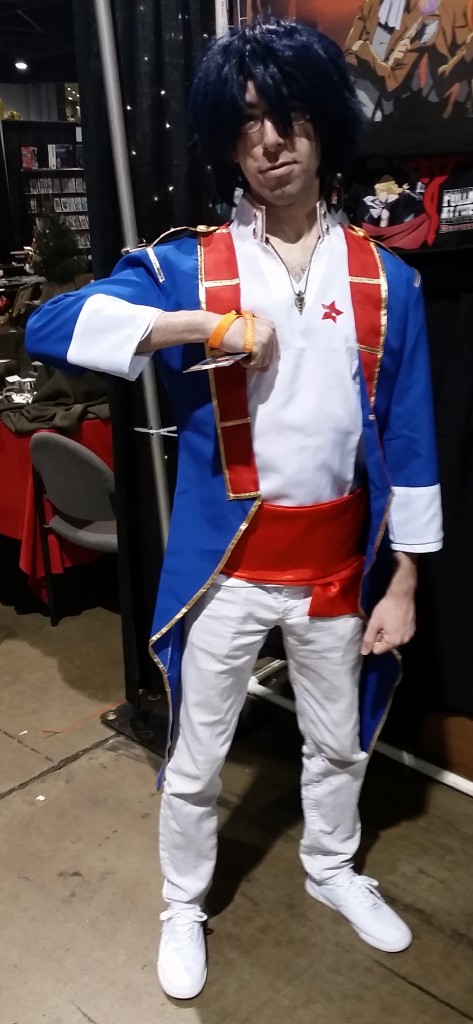 I'm told that this is Simon.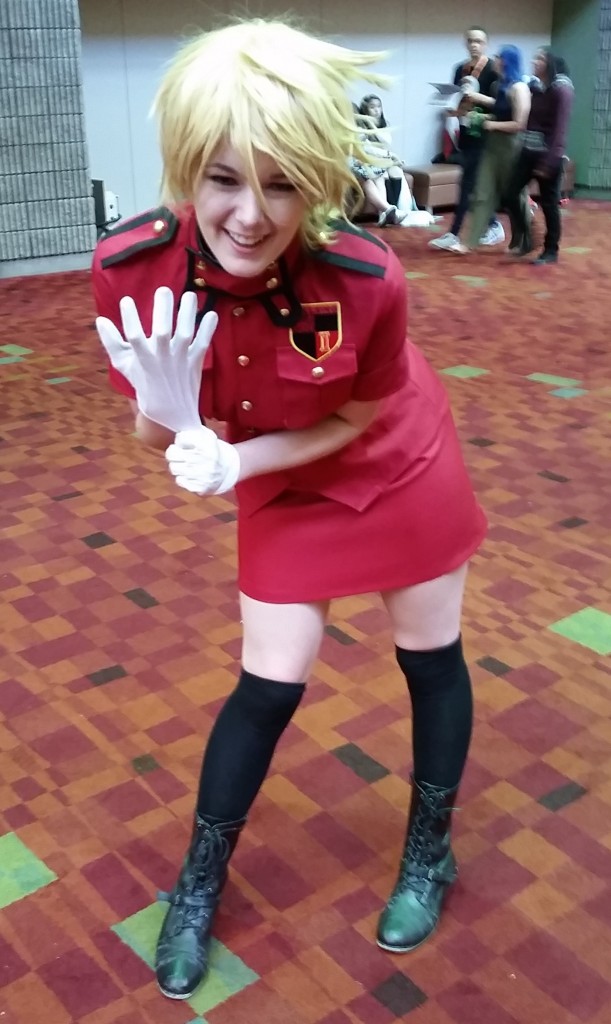 This is Sera S Victoria. I hope that I got that right.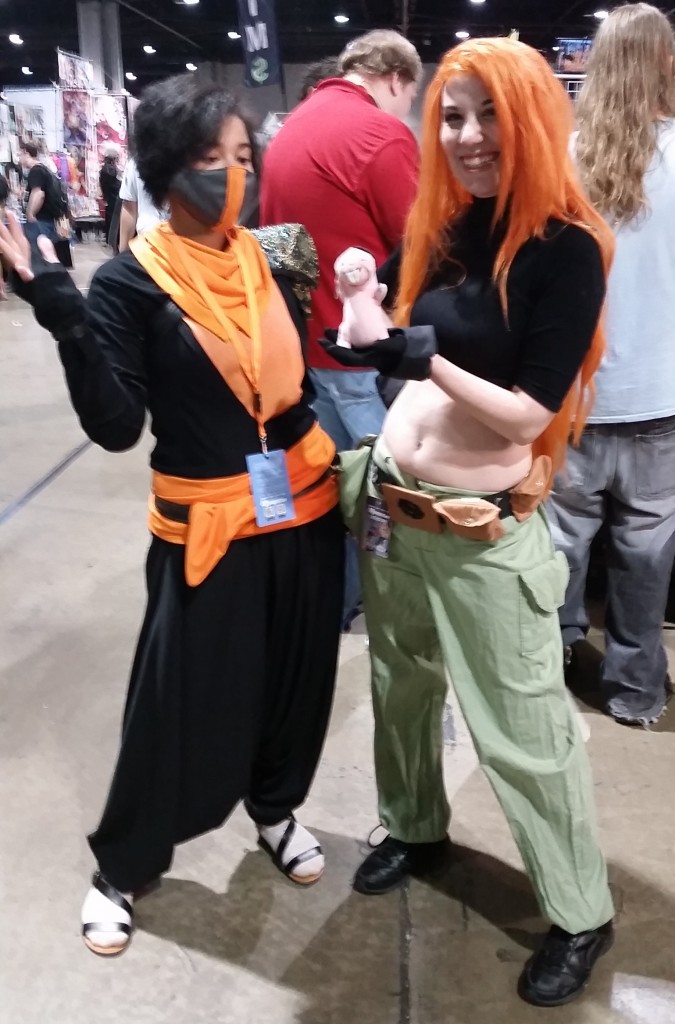 It is Kim Possible and Guns for Hire Felix.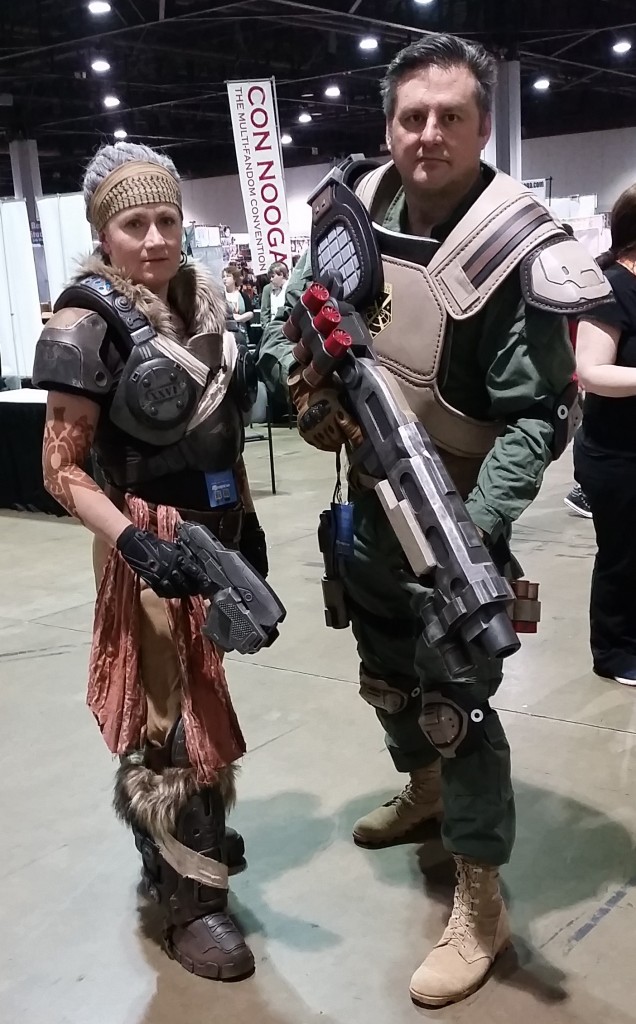 Here are some serious cosplayers and the oldest people that I met on the floor besides my Dad.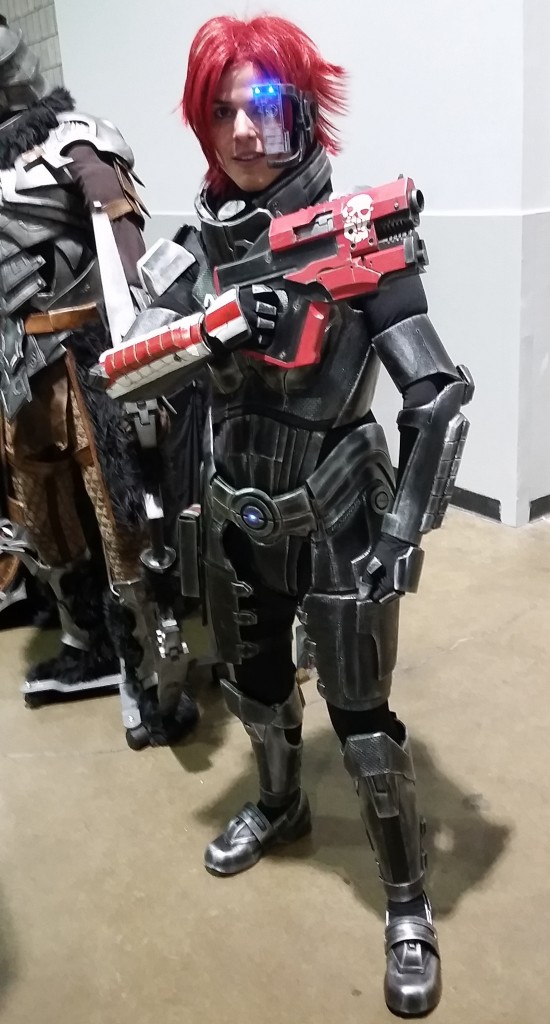 One of the best cosplayers that I have ever seen.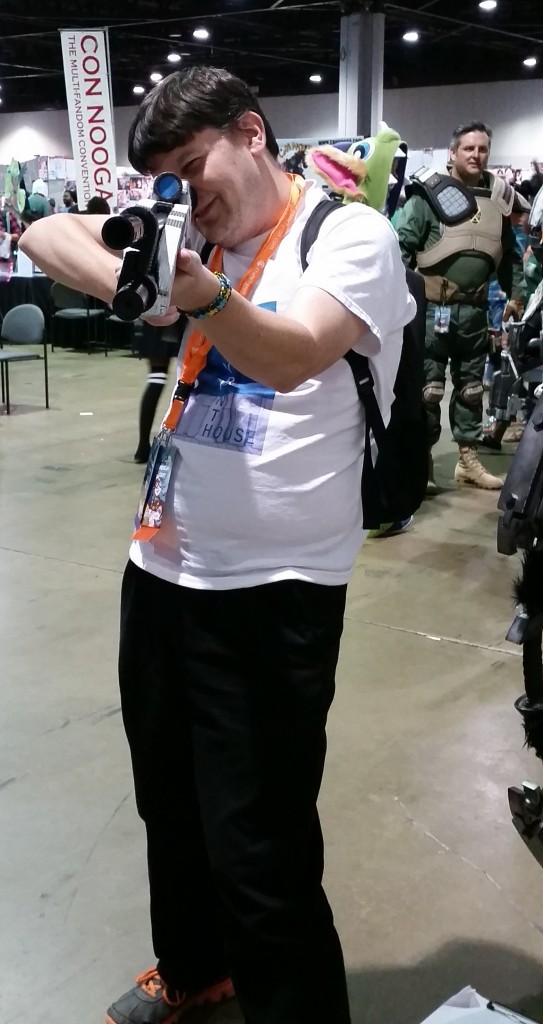 I had to pick up a weapon and try this for myself.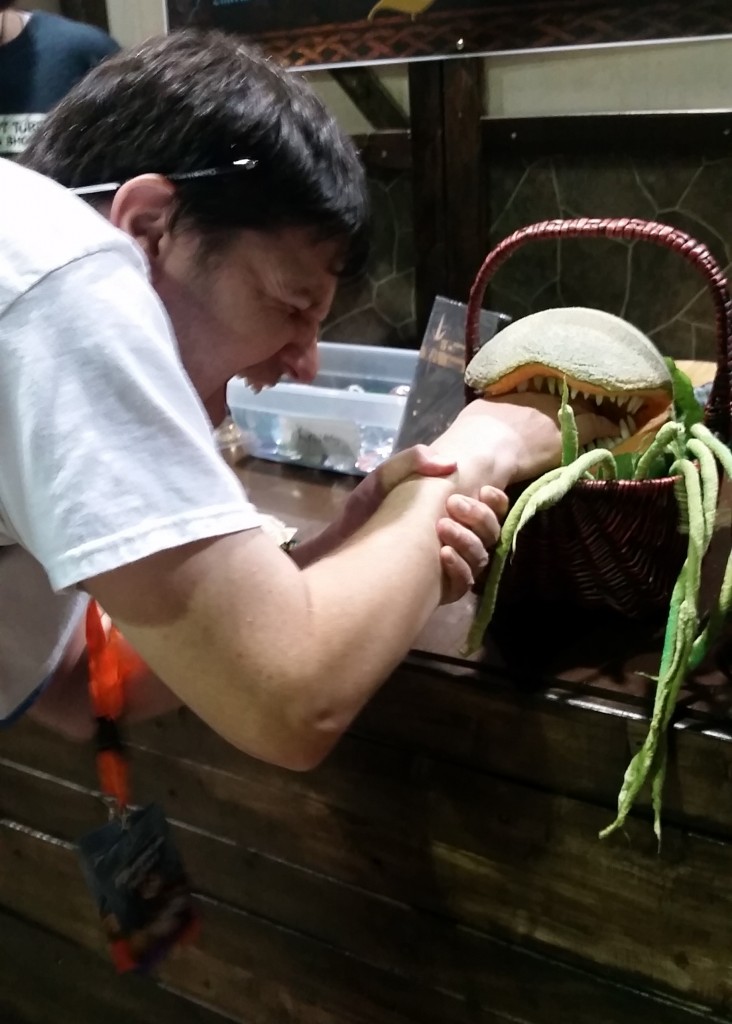 This is a melon from a web series known as Suspension of Disbelief.