Okay, this is another day at MomoCon!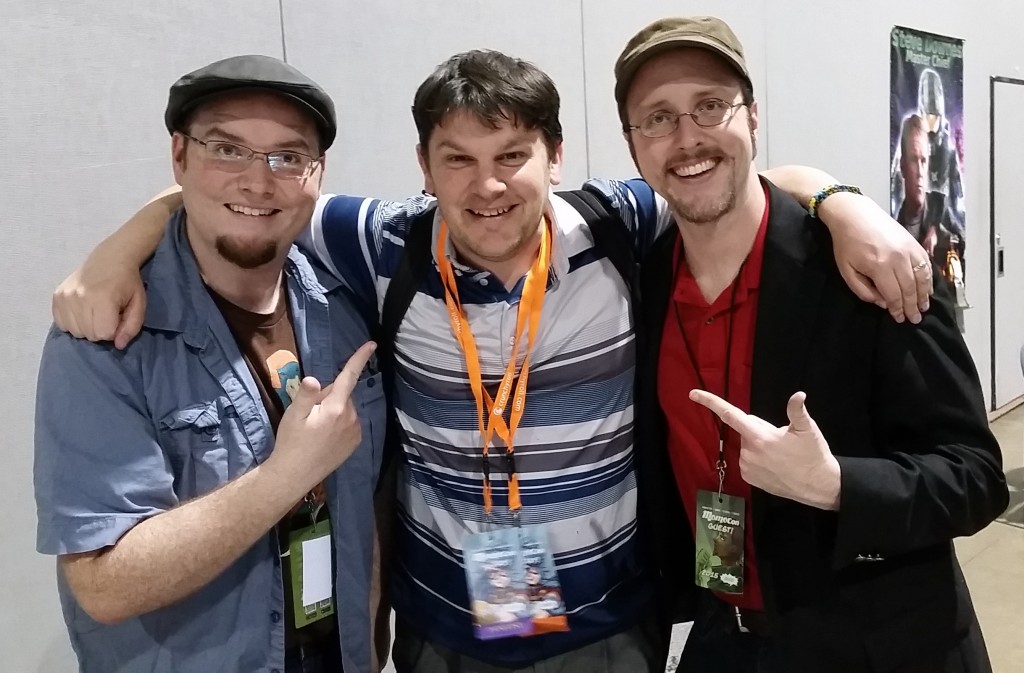 I'm going to start with this one, because I love Rob and Doug Walker. I plan to do a separate article about them, and I'm trying to get a review. I left him my card. Doug, you know where to contact me.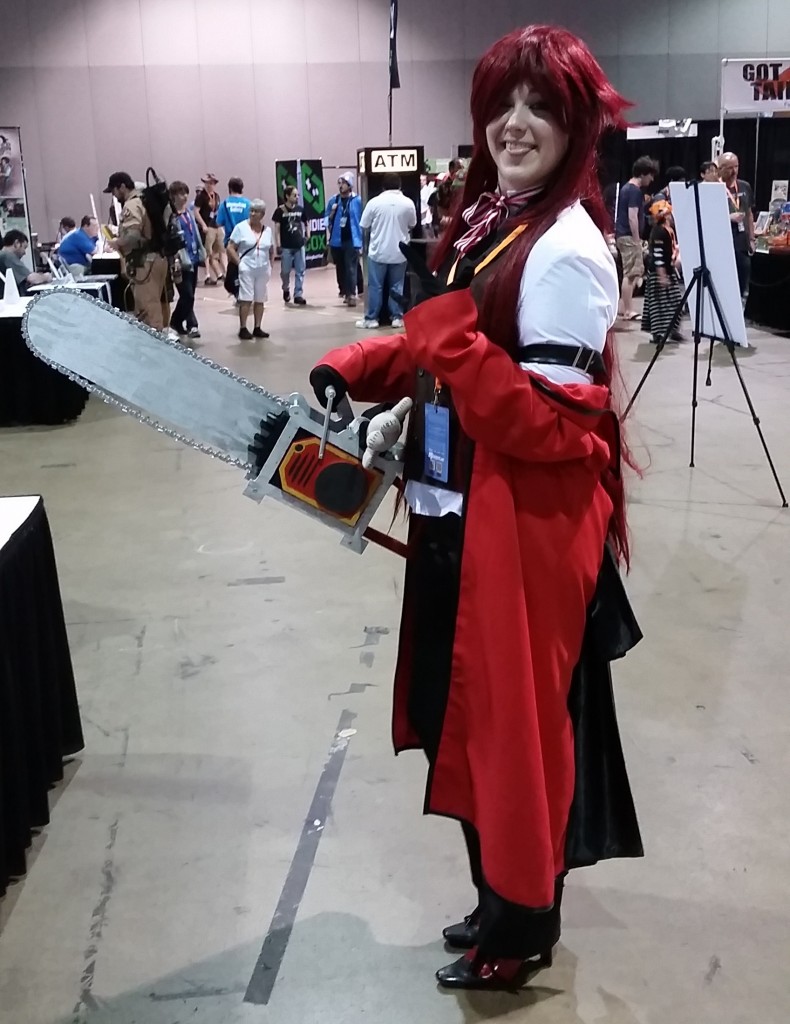 Here's Grell Sutcliff from Black Butler.

Mikasa Akerman from Attack on Titan. Sorry I didn't get a clearer shot.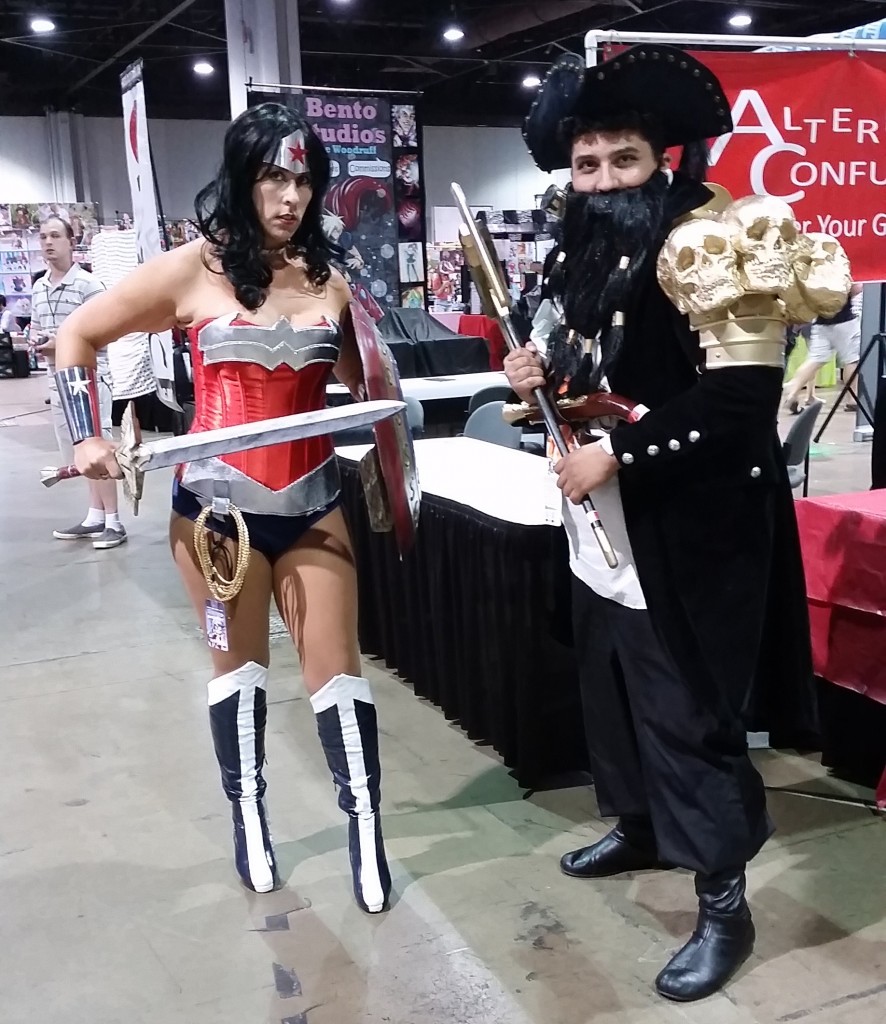 Isn't awesome to see Wonder Woman and Blackbeard at the same place? I would say only at Cons, but seriously, I'm sure that you imagined this.
It is Korra and Amon! I found them in another costume the next day.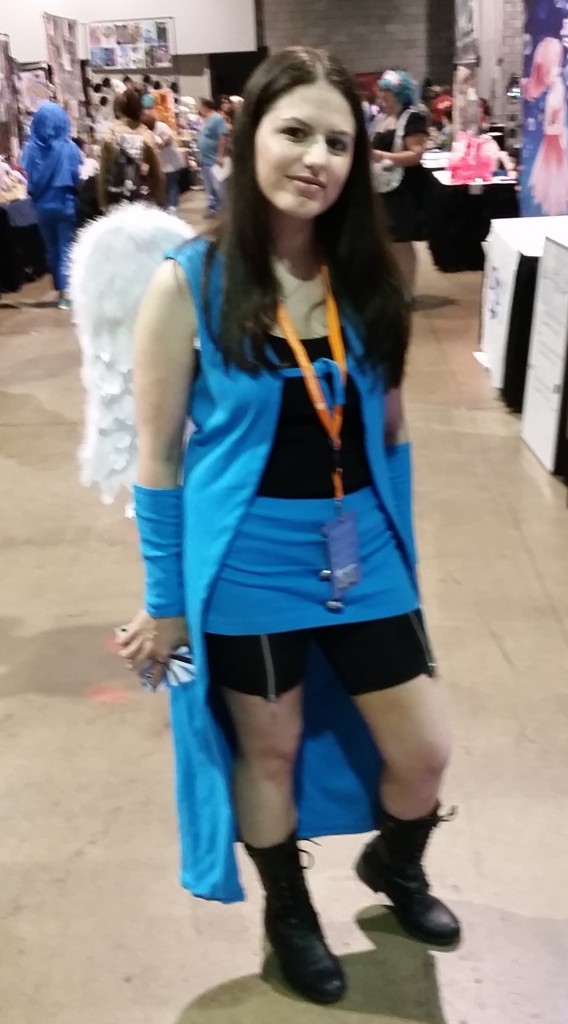 Here's Rinoa from Final Fantasy, and she's advertising Seishuncon!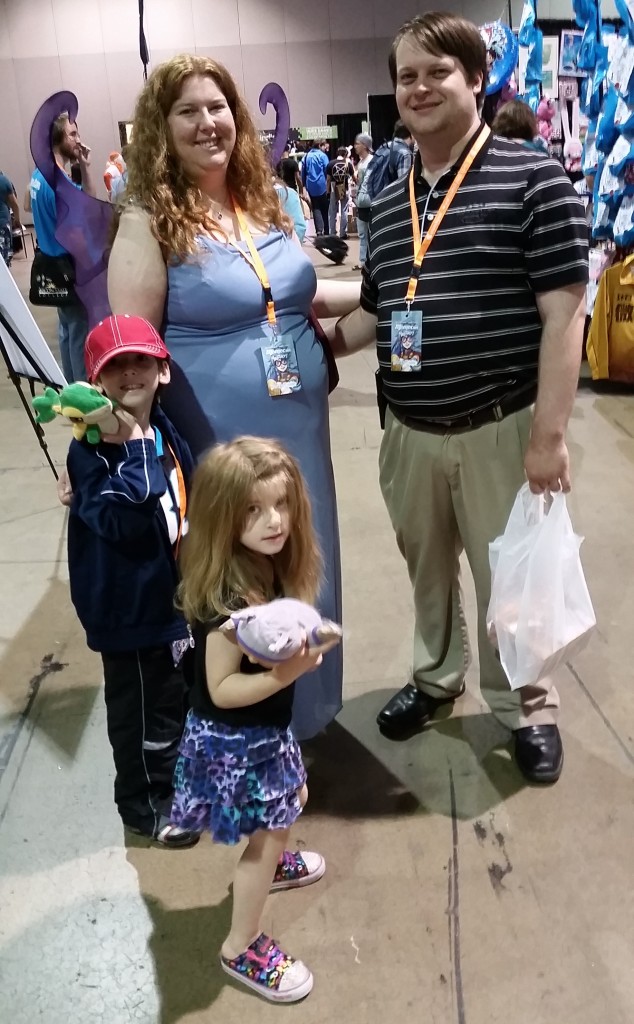 Here's a great family, with some great kids! The father attended my panel, and the mother has a great fairy costume.
This is another Lolita dress-up!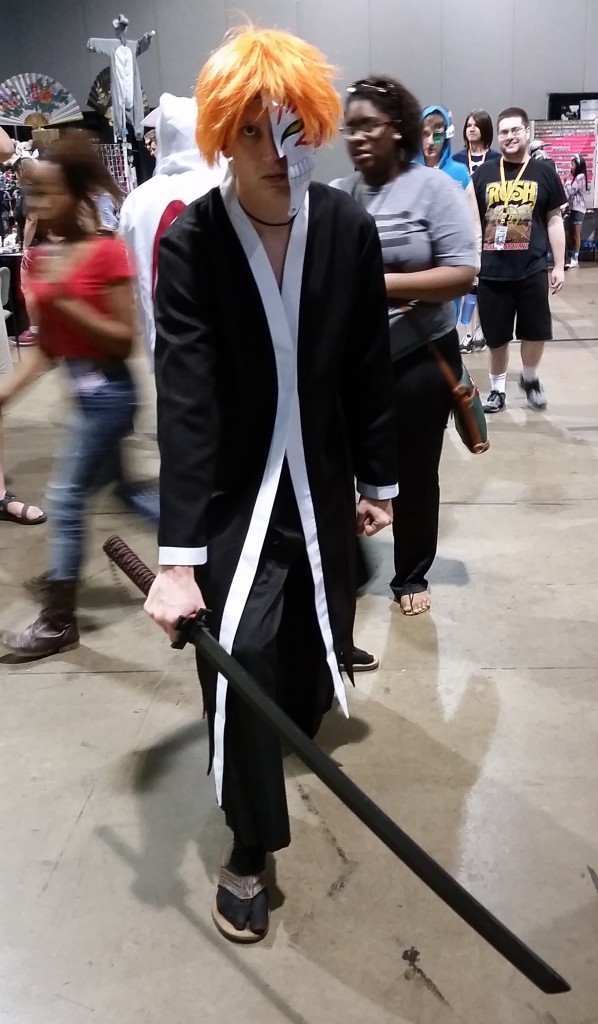 This is another time where the blurry background really works for the picture. This person is Ichigo Kurosaki from Bleach.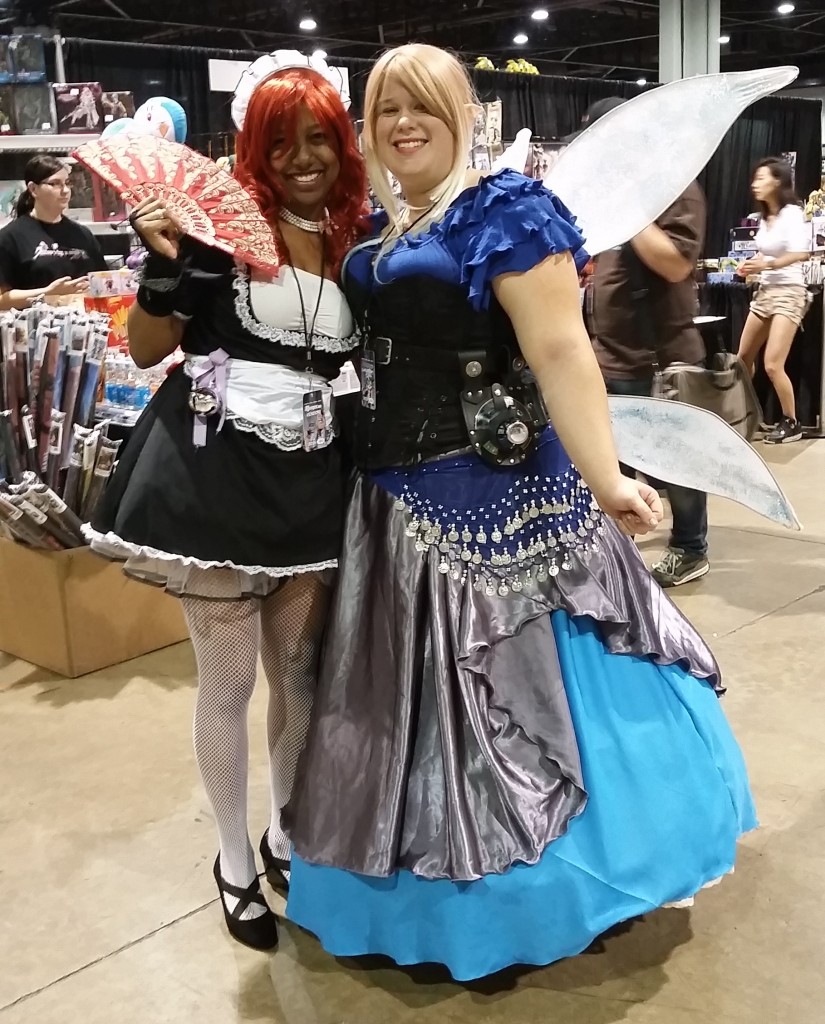 I love the Fairy and an Amime-Zing Escape Maid.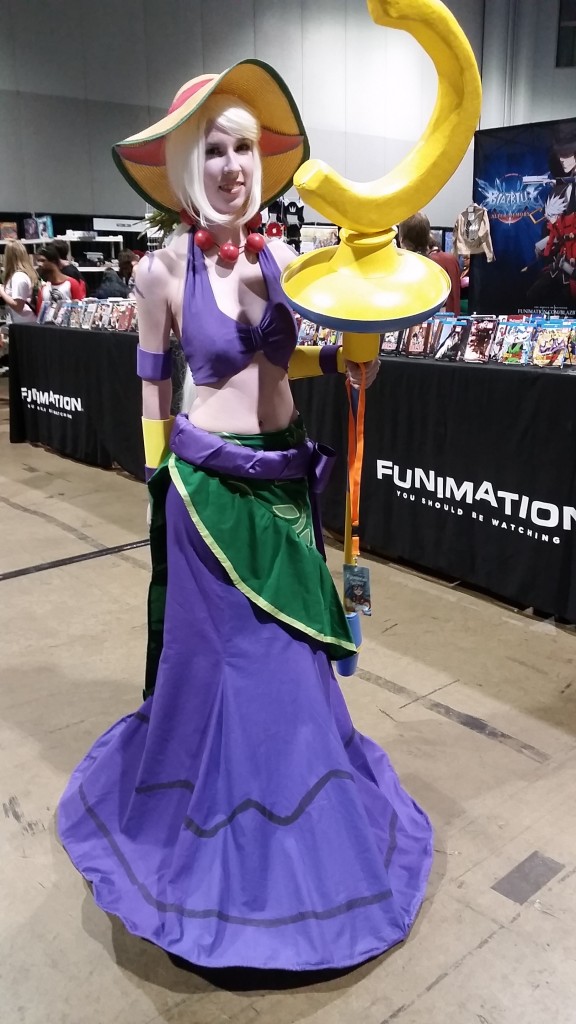 I have here that this is Order of the Banana Soraka. I think she is one of those professional cosplayers, as it is a great costume, and a lot of people were there taking her picture.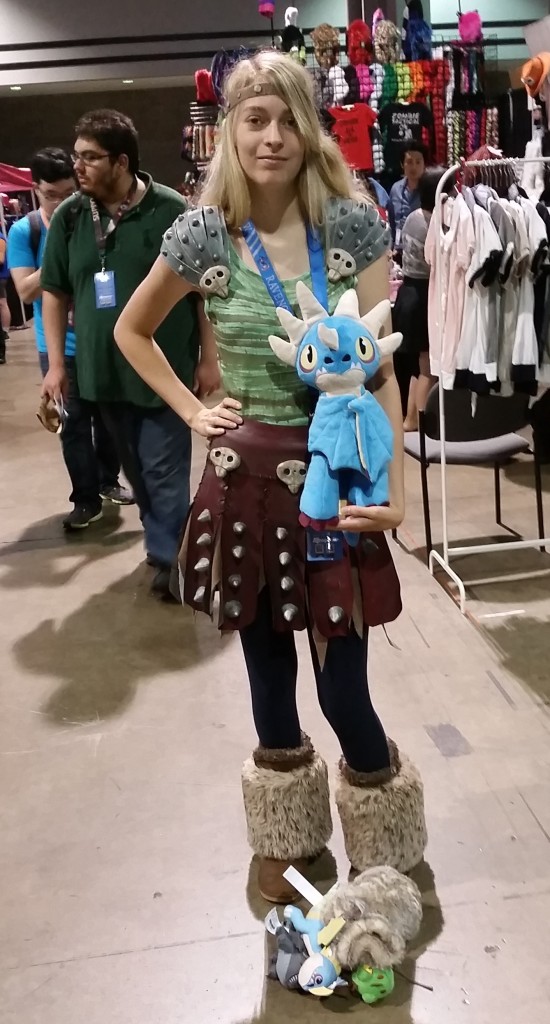 Hey! It's Astrid from How to Train Your Dragon films! She had an armful of stuffed dragons when I met her.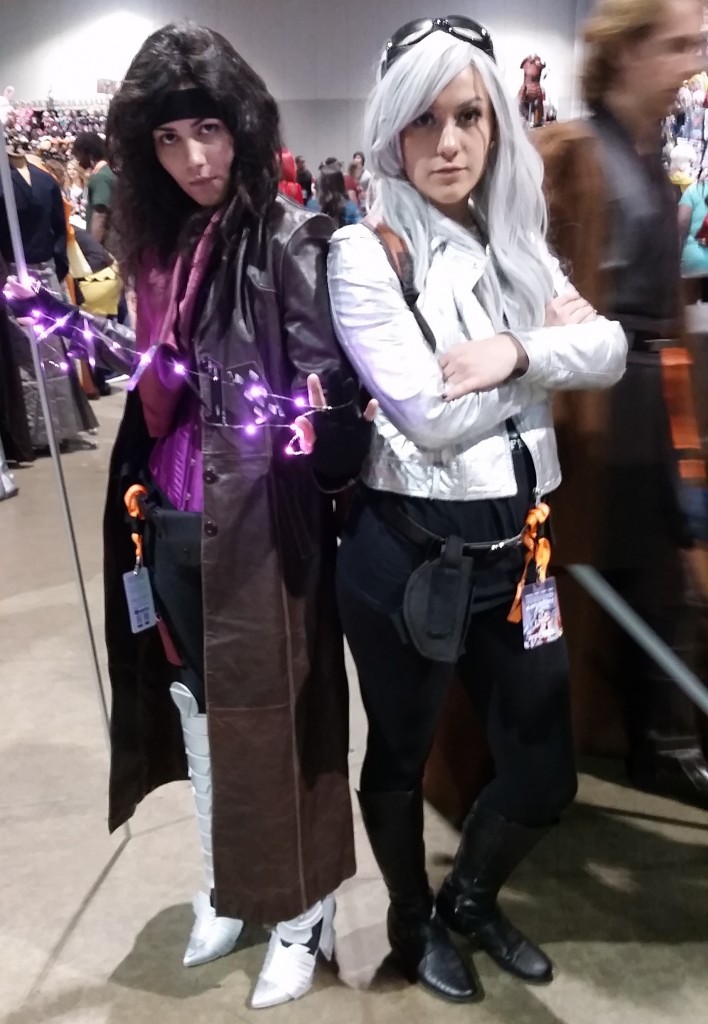 Here we have two Marvel Mutants with Gambit and Quicksilver.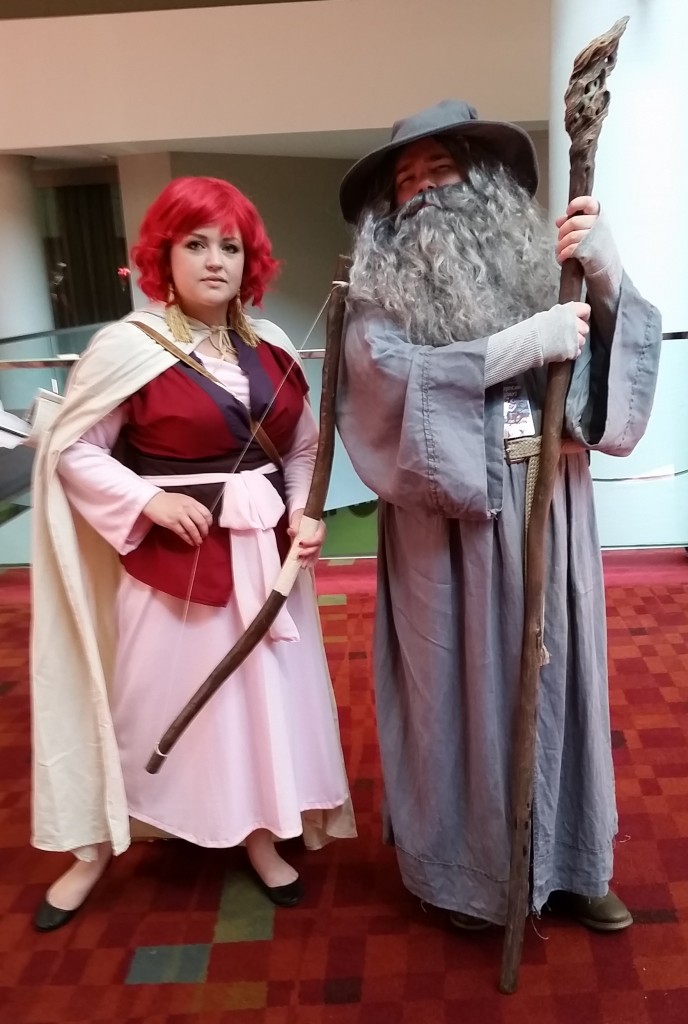 I'm sure you recognize Gandalf, but the other is Yona from Yona of the Dawn.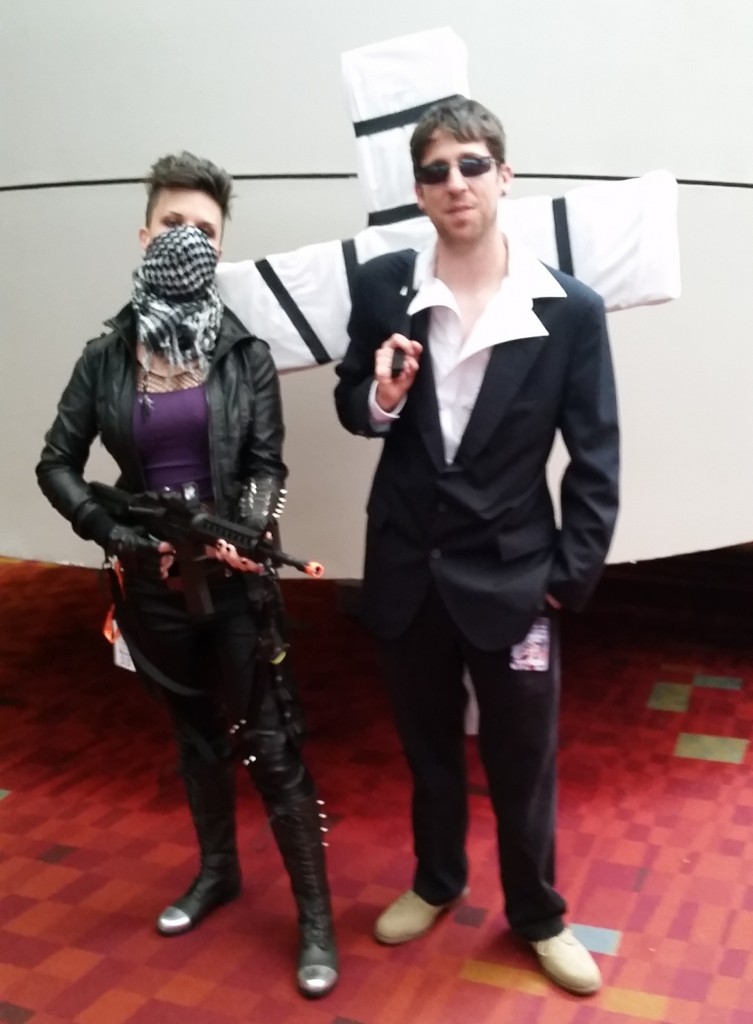 These are two characters from Trigun and Killing Floor II.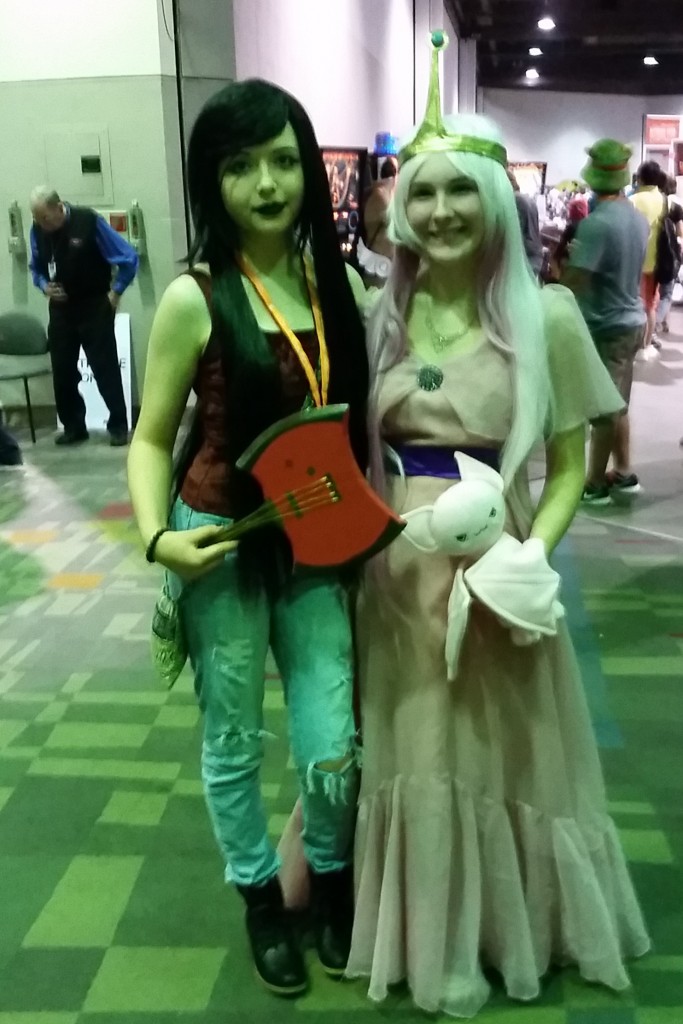 This is PB and Marcy from Adventure Time, and, with one exception, I stopped taking pictures from this point because it has that stupid green filter effect.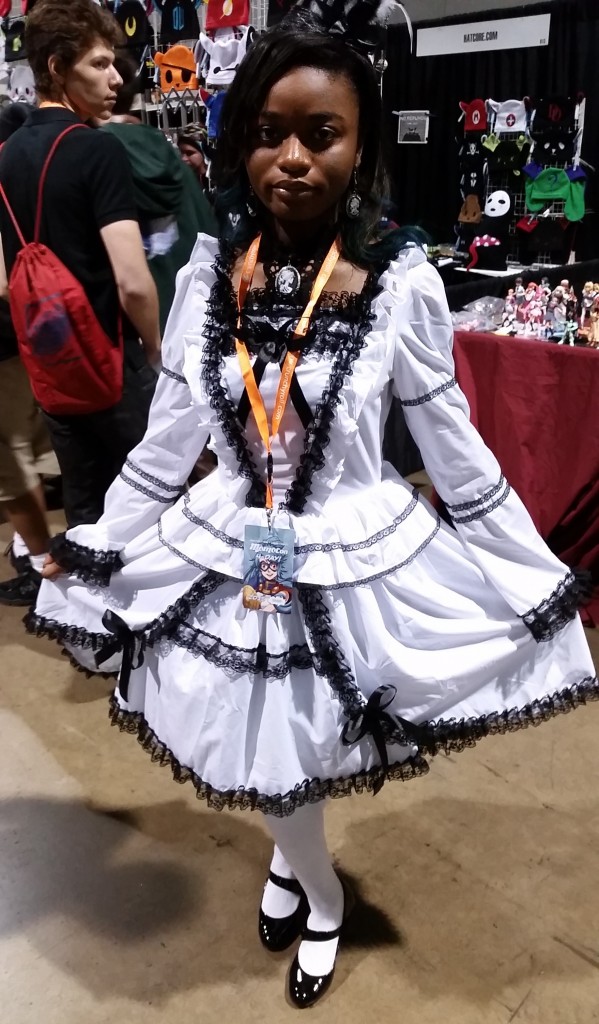 Another Lolita!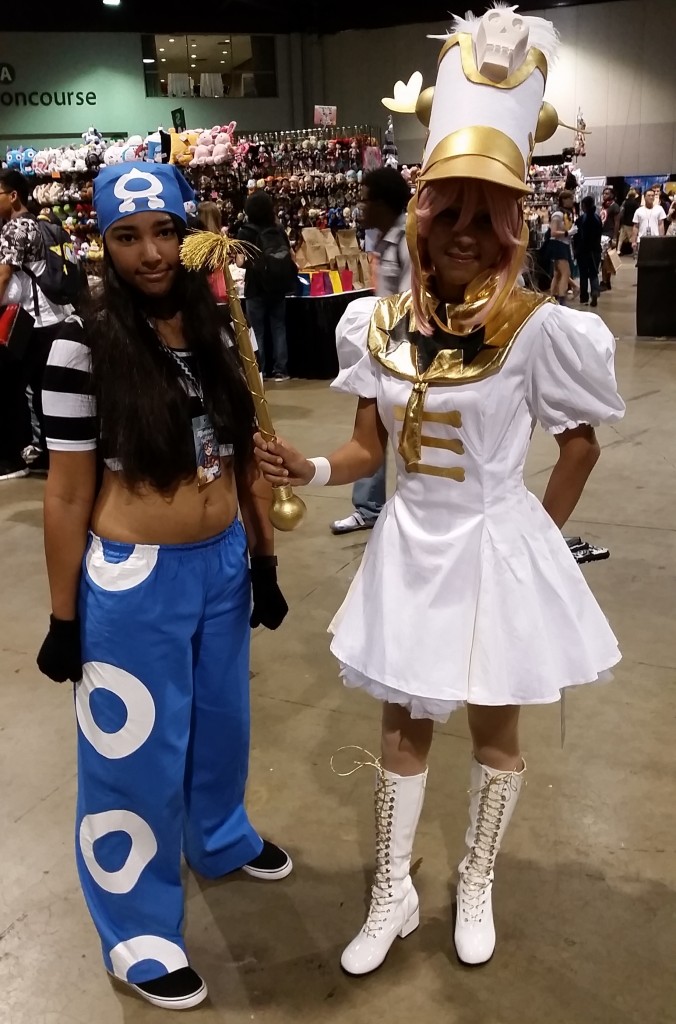 This is Non Jakuzure from Kill a Kill, also Team Aqua Grunt.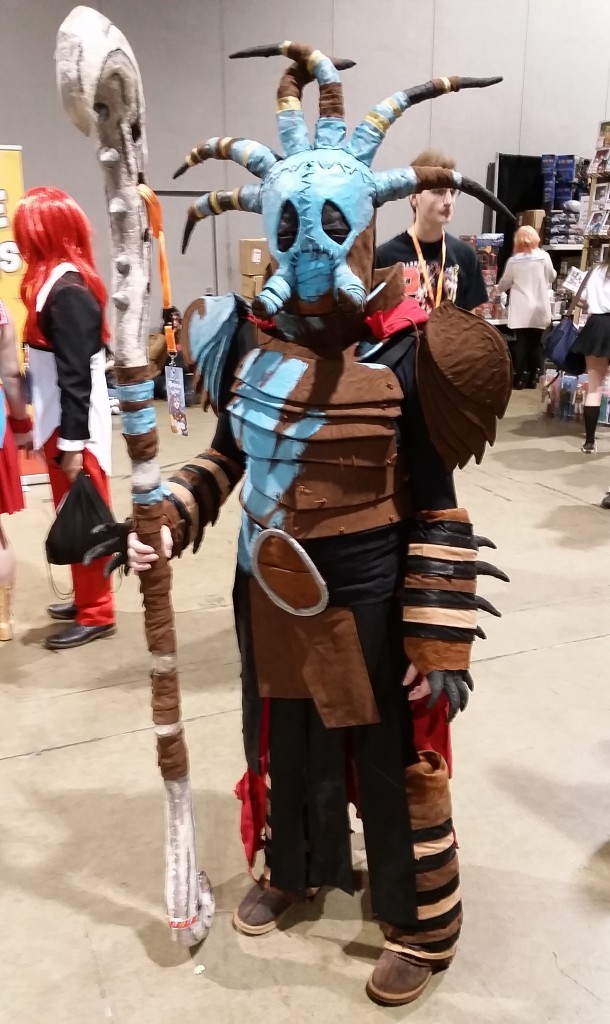 This is Valka from How to Train your Dragon! You know, when I saw this character, I thought it could only exist in CG. Was I wrong!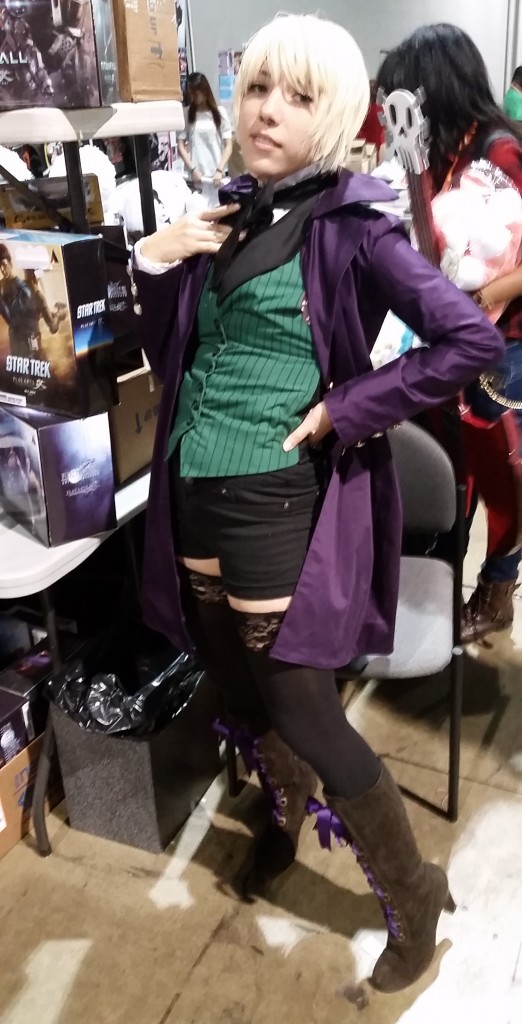 Then we see Alois from Black Butler.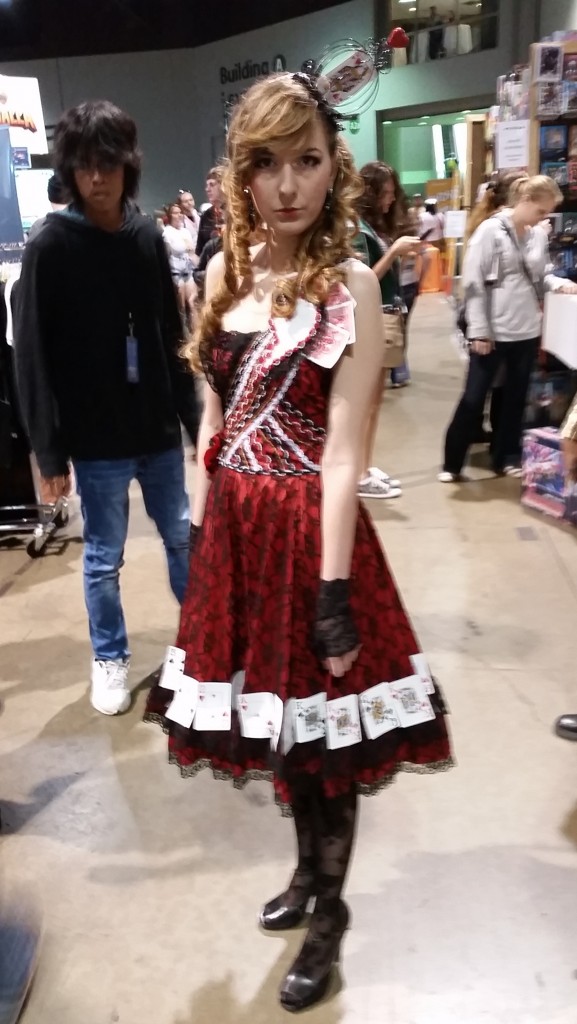 This Queen of Hearts costume is oh so creative! I love it!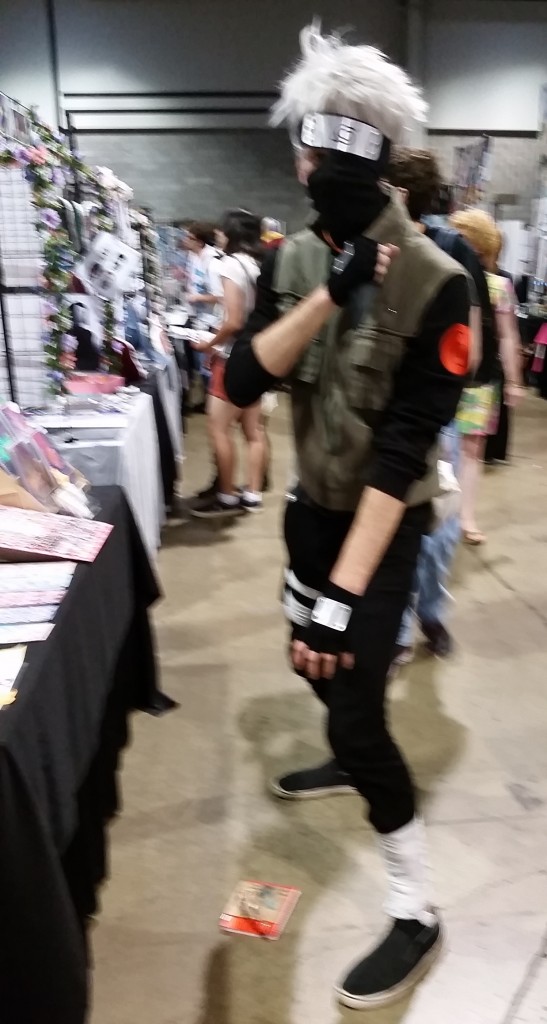 This is Kakashi. I know it's hard to see because it was so blurry. I take three or four pictures, but even then some don't turn out.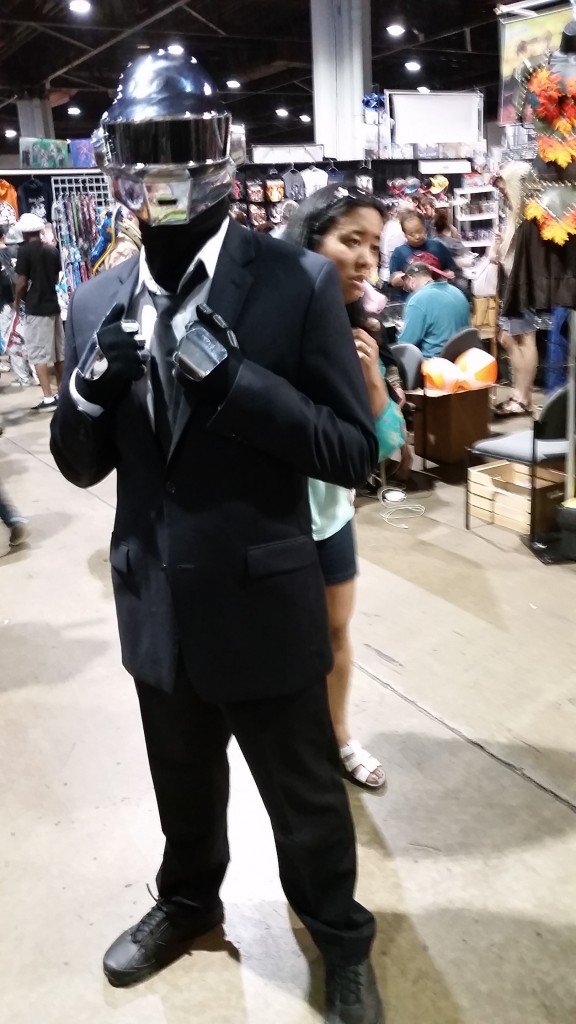 Thomas from Daft Punk. I had all day to get lucky, and I got several good shots.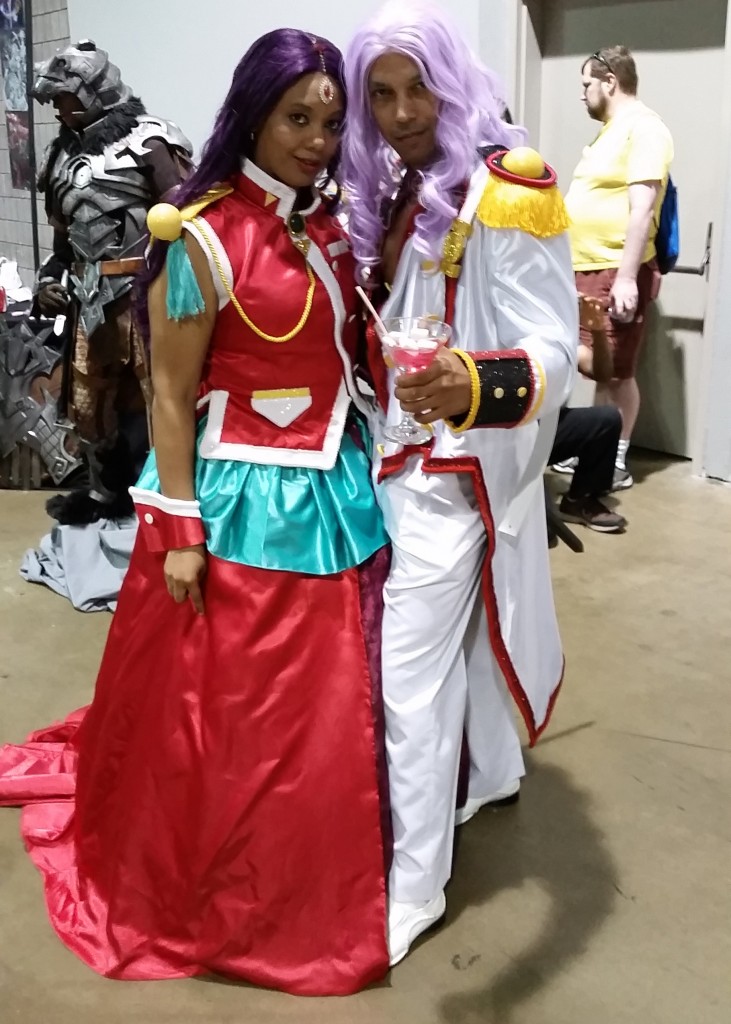 Here's Akio and Anothy from Revolutionary Girl Utena.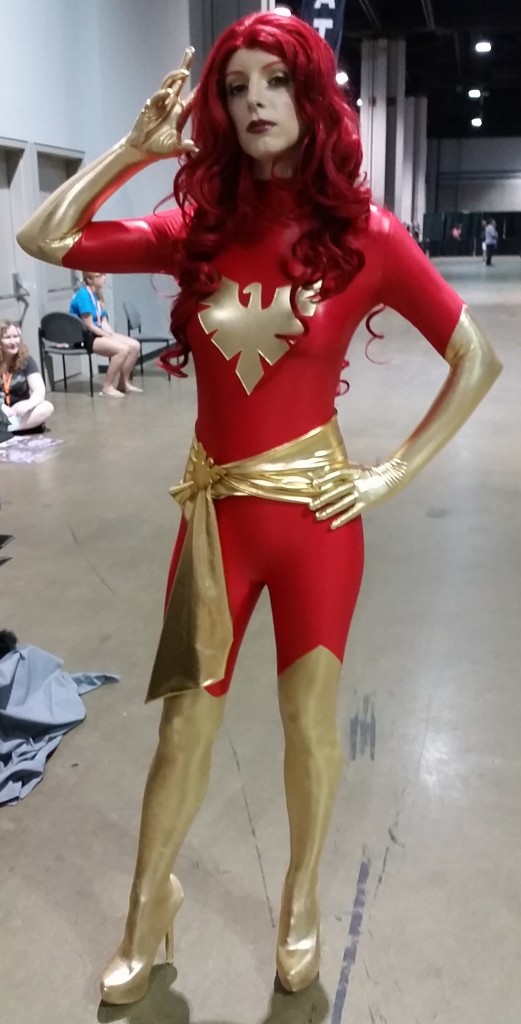 It's Dark Phoenix! Hopefully she won't eat a star and destroy a planet or anything.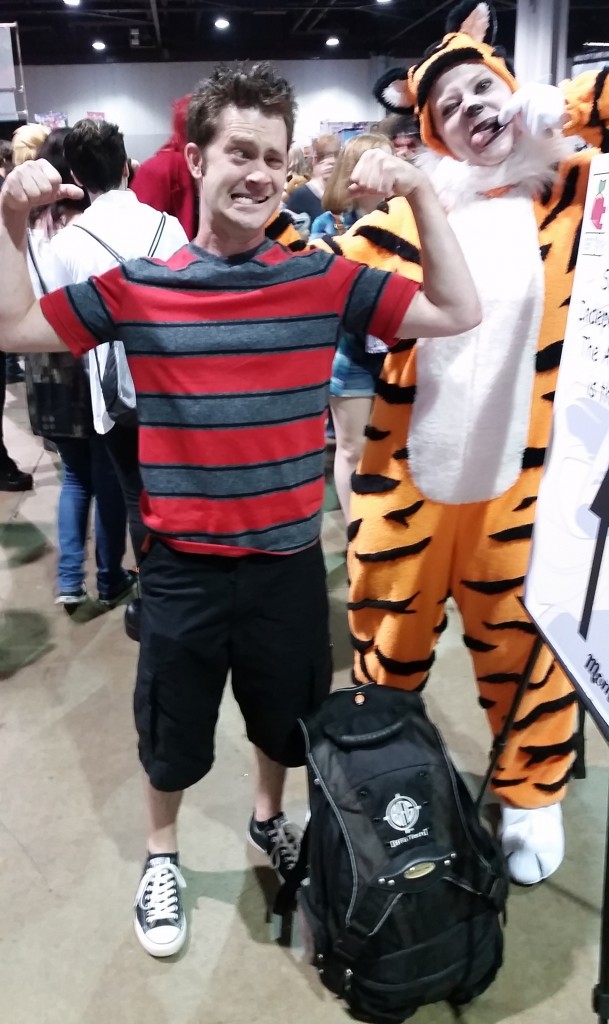 The Essential Calvin and Hobbes.
Here's Connor from Assassin's Creed.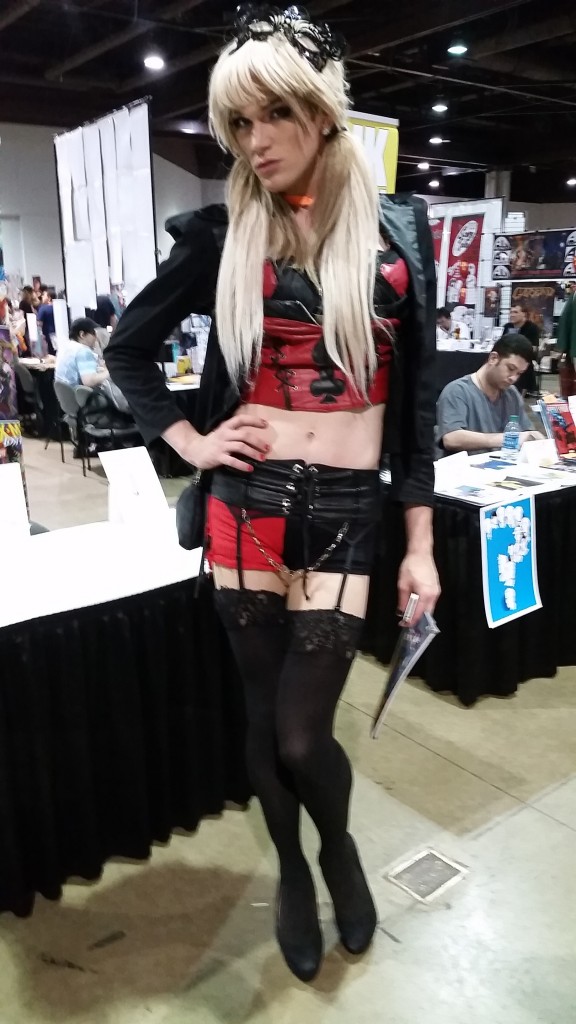 I really like this Harley Quinn.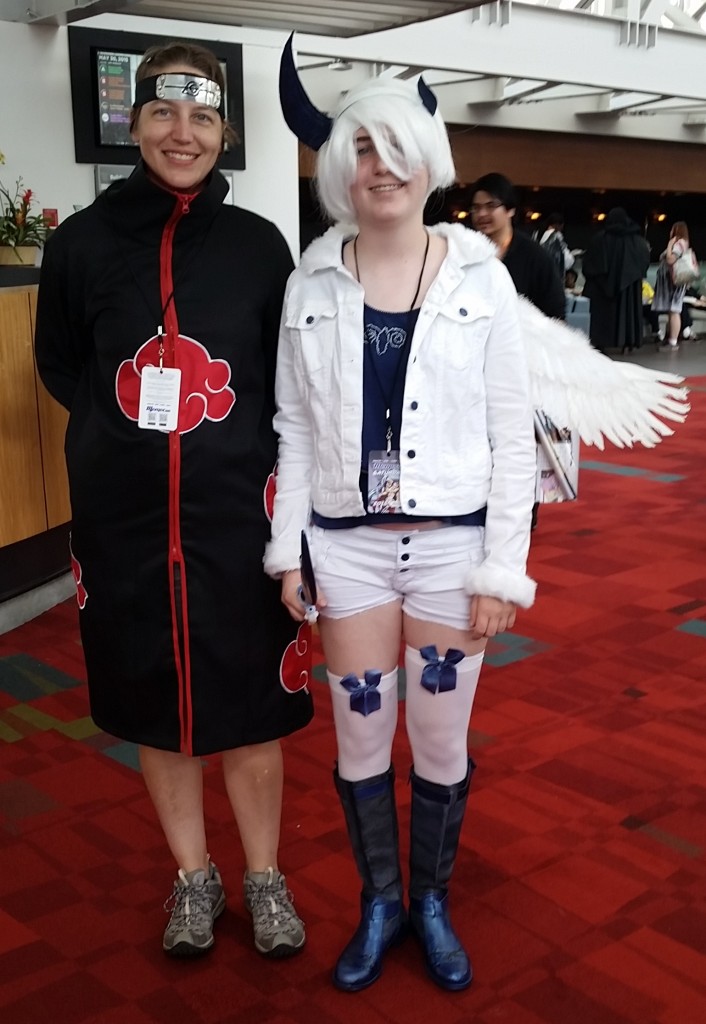 I couldn't read the handwriting of these characters.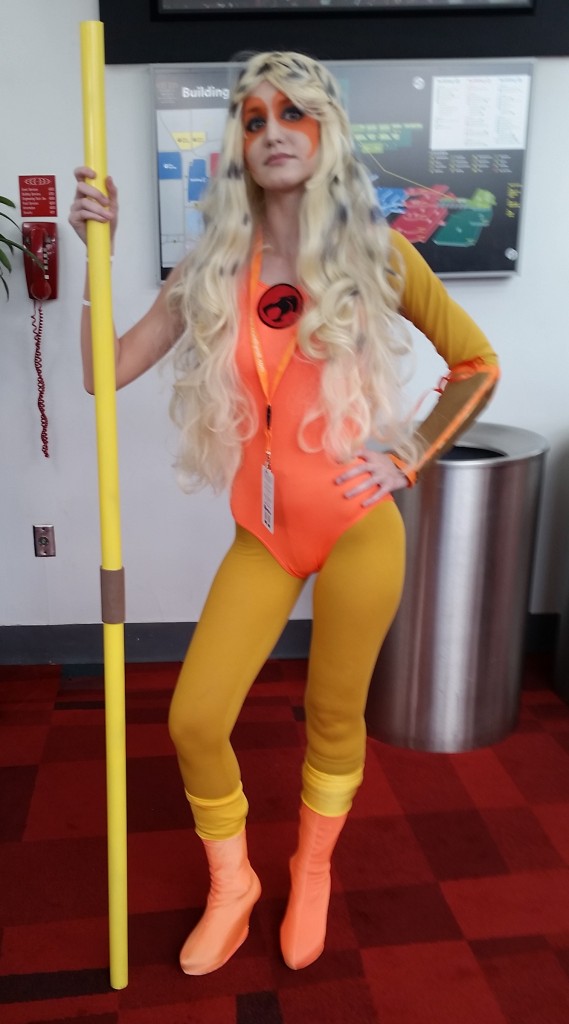 It is Cheetara, from Thundercats!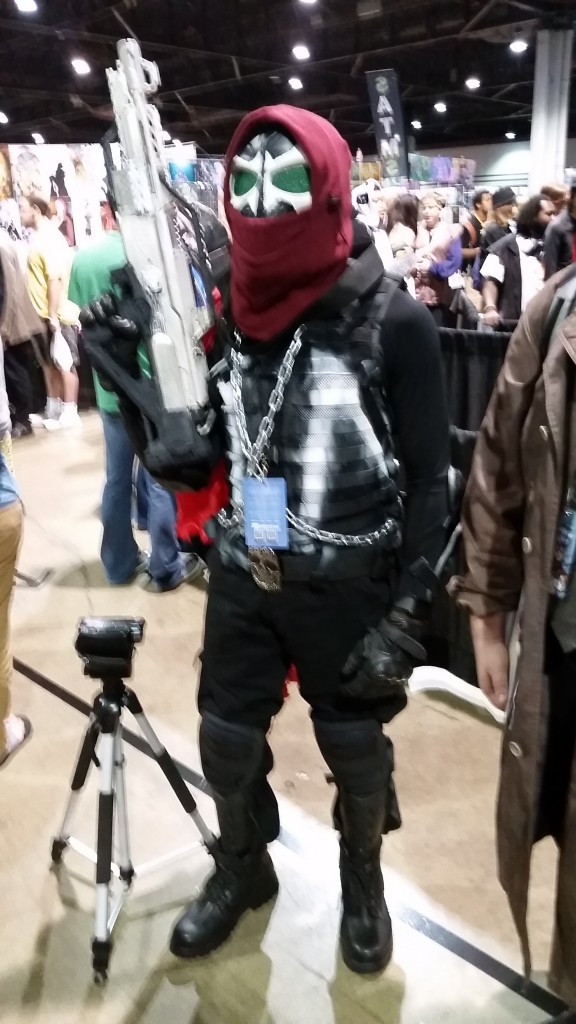 I wish I got a better picture of Spawn.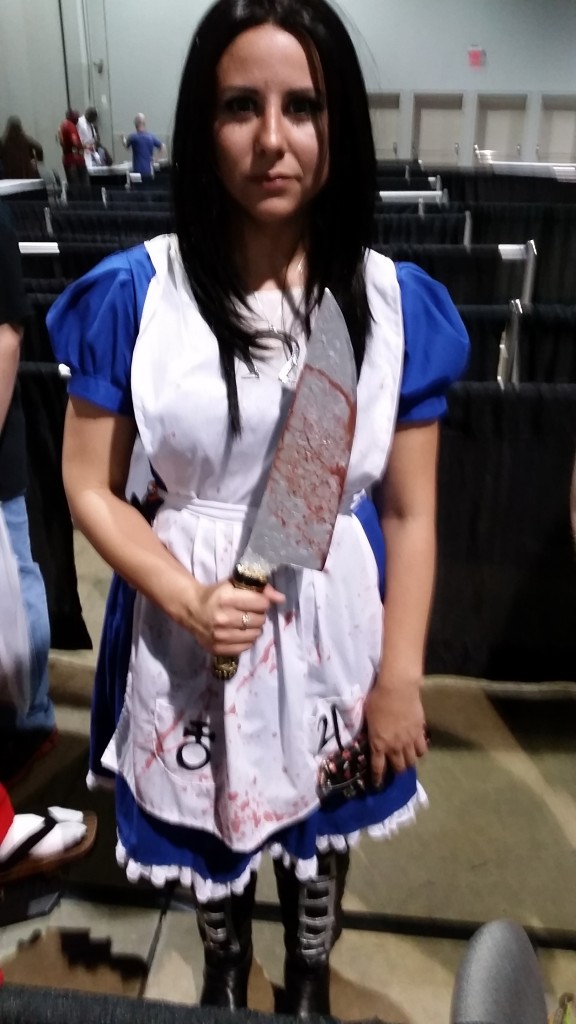 There's another Alice with a dark touch, again.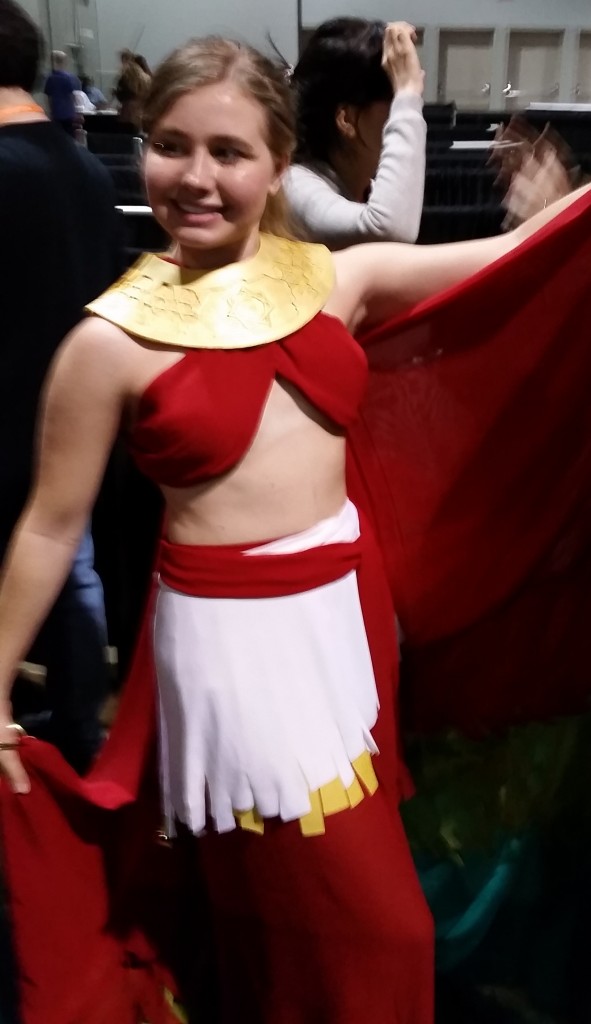 I'm told this is Ho-oh from Pokemon.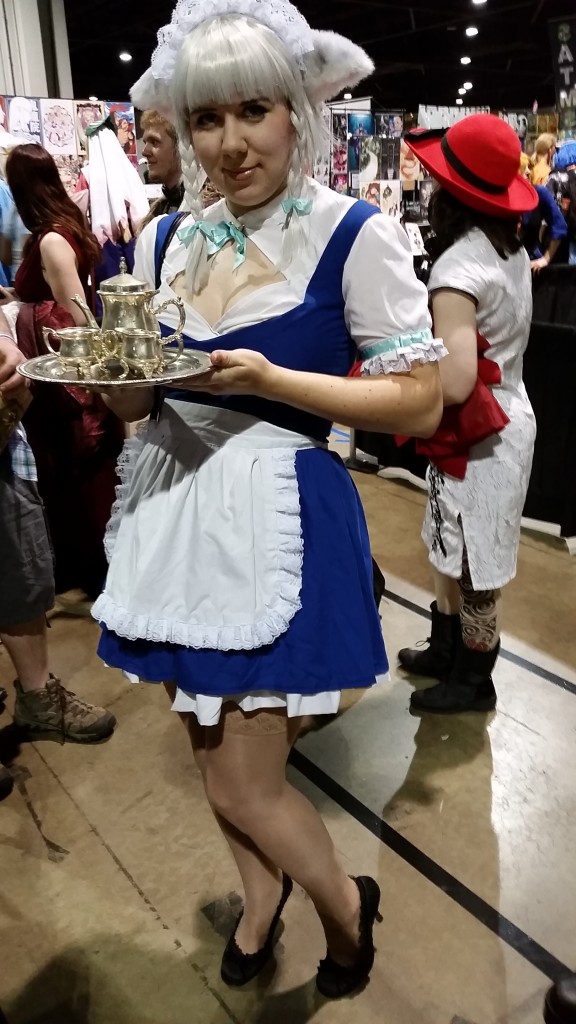 This is Inu-Sakuya, from Touhou.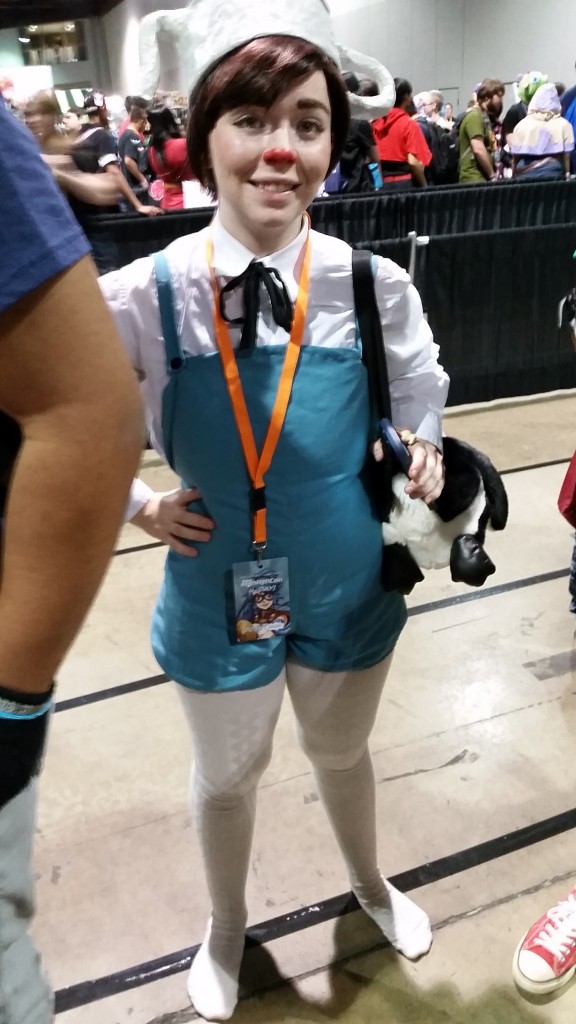 This is a character from Over the Garden Wall.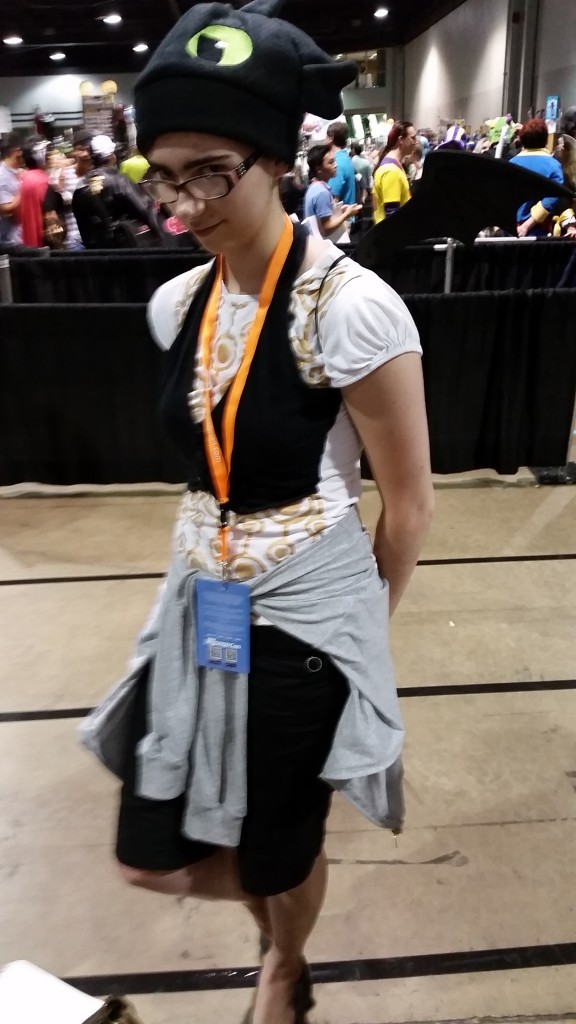 This is a talented artist I met while waiting in line for the Nostalgia Critic.