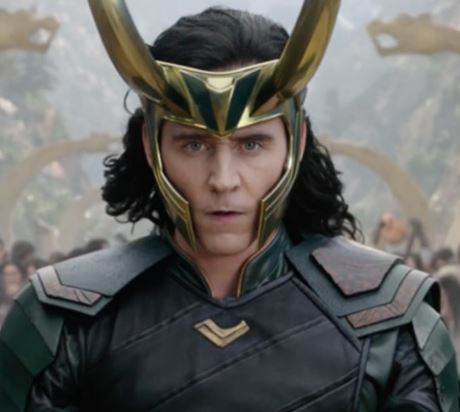 Not to be confused with Thor's half- brother, this Loki is the high-tech gadget to make your grilling great!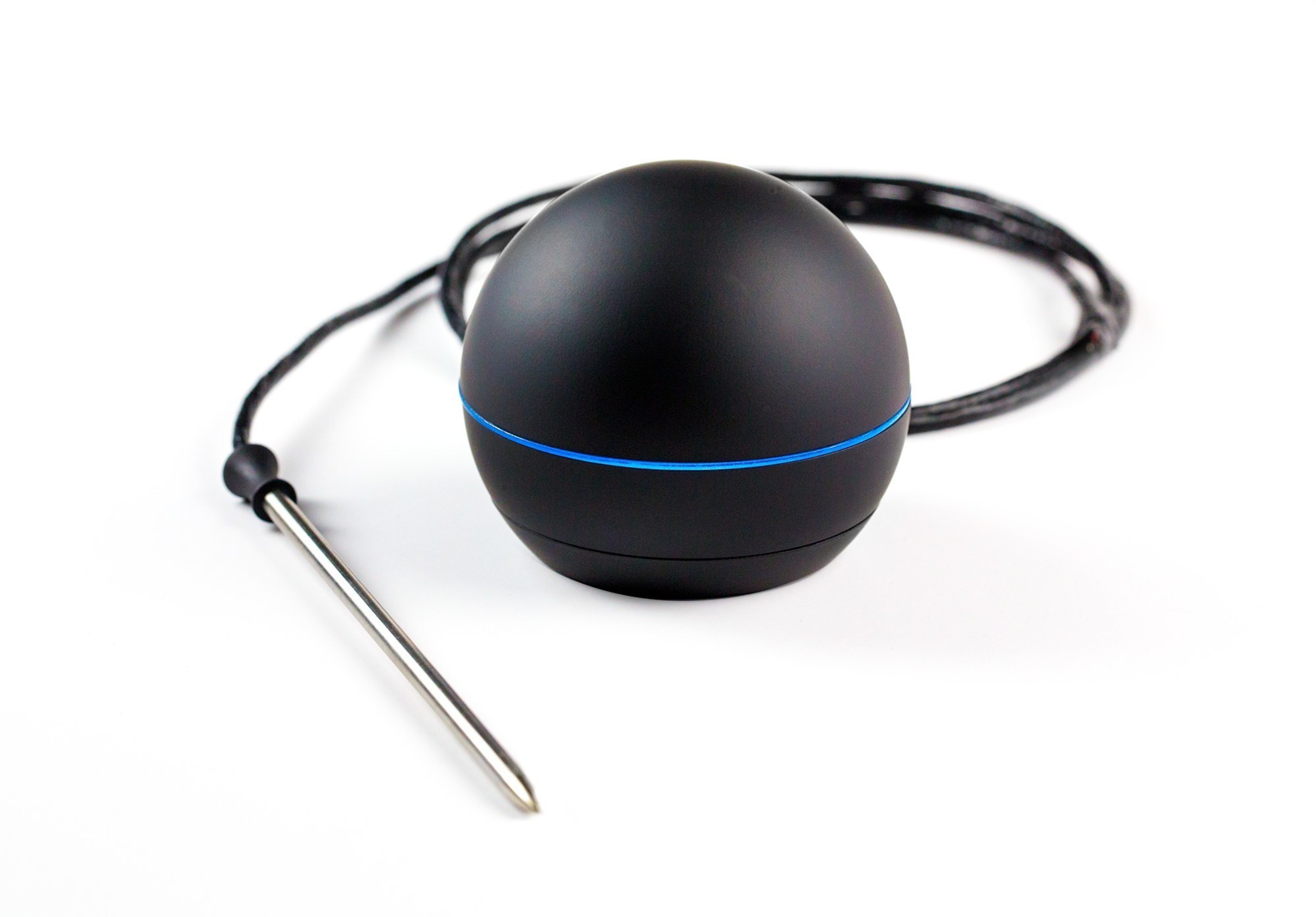 This gadget looks like it's straight out of a sci-fi movie, but it's actually a useful tool for cooking. This sphere with a glowing ring is a meat thermometer that works with your smart phone to tell you when your meat is exactly the right temperature.
What's in the Loki Box?
The carrying case is very classy. It has a hard shell covered with a mesh-type material, and it zips shut. The foam is shaped to hold everything, although, after it's used I think the foam could come out, as it's hard to fit everything back in perfectly. When you unzip the case, you'll find:
A magnetic Loki Sphere
1 Loki Probe (extras purchased separately)
9 volt battery
6 foot USB cable
Wall power supply
The Loki Sphere
The Loki Sphere is magnetic, which makes it great for sticking to your oven or metallic grill. It has a flat bottom so you could just place it on a table as well. The dimensions of the sphere are 2.85″ x 2.85″ x 2.4″.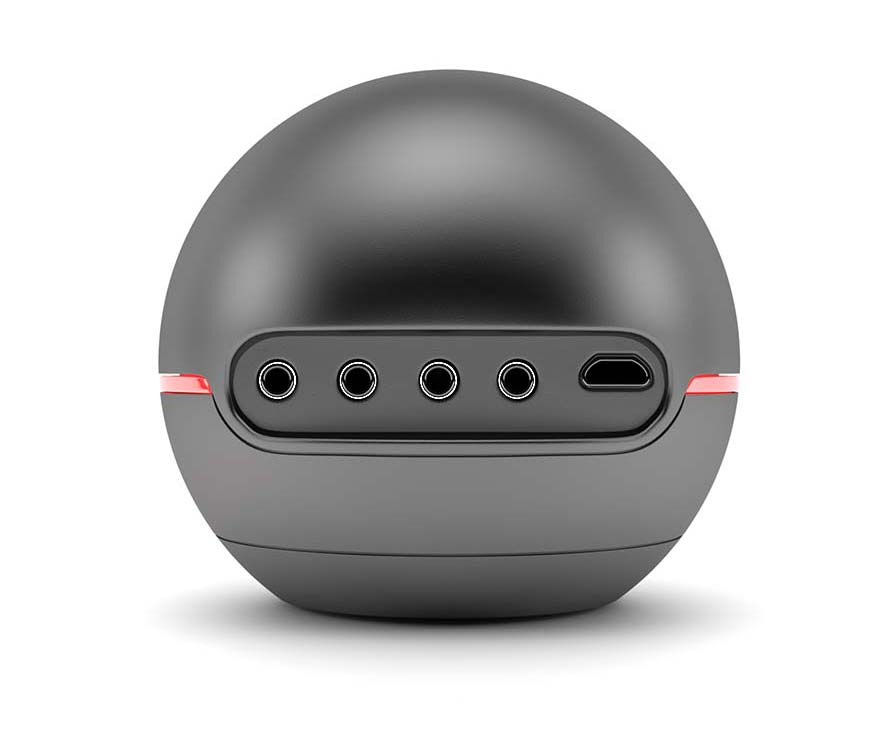 Each port, which is actually color coded, will fit a different probe if you are doing up to four different meats at the same time. The LED color ring will light up different colors when the meat is done. There's also a port for USB charging if you don't want to use the 9 volt battery to power the sphere.
The Loki App
When you are ready to use Loki, you'll need to download the app and pair Loki with your wi-fi. A 2.4gHz network is required. I have seen reviews where people had issues with pairing. My wi-fi network picked up Loki immediately.
I had problems installing the app on my Samsung Galaxy S7, but I think it might have more to do with my stupid phone, which I'm going to be upgrading soon. On TechnoMark's LG G6 phone, the app installed perfectly.
The app is nice. It allows you to determine the right temperature to cook your meat up, find recipes, and share photos on social media. Most importantly, it will help you determine cooking time, and let you know when your meat is done if you don't want to hang around and watch the cook. Here is more info on the app.
Purchasing Loki
On the Loki site, it's currently on sale for $129. This is a good time to purchase- just in time for Thanksgiving. If you want more than one probe, you'll have to purchase them separately. The probes are also on sale for $19. You can buy a bundle with all four probes for $219 on Amazon, but that's more than you would spend if you got everything on sale at the Loki site. That price might make sense if/when the sale stops. You would also get free shipping through the Loki site.
Disclaimer: We received a free product for the purpose of our review. No other compensation has been given.