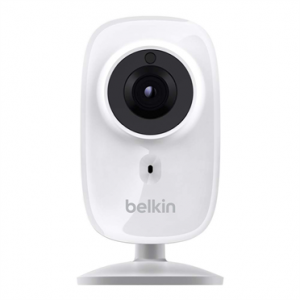 I have reviewed many Belkin products and they really have a huge diversity for what they make. This particular product reminds me of the Dropcam, another product that I have reviewed in the past.
This NetCam allows for streaming video just about anywhere to your smartphone and tablet, and there is no computer required, just connect it to your home's Wi-Fi router. It is as simple as downloading the Netcam App, plug in the Netcam HD+, connect to the camera, and launch the application. It is designed to work with the WeMo family of products from Belkin.
It is able to capture video at 720p HD, which can be seen on a smartphone or tablet touchscreen. It also comes with a wide-angle video format for "big shots".
In addition to getting video, you can keep it as well, thanks to the power of Cloud+ Premium Services. You can store videos in the cloud to watch them later, and it is also possible to receive notifications on a mobile device when the camera's motion sensor is triggered.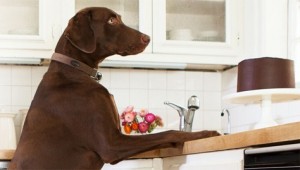 It is also possible to communicate with whoever is on screen with the push-to-talk function. This can be used to scold a pet, like in a place where the Chocolate Lab is ready to devour a chocolate cake, like the one in this picture. I personally think that is pretty hilarious.
By the way, the camera has some infrared night vision function with a Day/Night filter to improve the picture on the device for some good images, even in dark settings.
If this is something that you are interested in, head on over to the Belkin site and pay about $129.99 for it.