I've had my eyes on DJI for many years, and I finally got a chance to do so until now. It is kind of great when something like that happens. This is a review of several of their products. We had a chance to try out the OM5, Action 2 camera, and the Mini 2 Drone (but it didn't quite work out as planned). You can skip to the video below if you want to see how that worked out with these DJI products.
Our Review of the DJI OM 5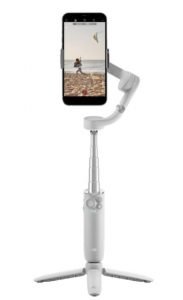 I guess that I will start with this OM 5, a device designed to hold your smartphone so you can make some really great videos. So I guess it is a selfie stabilizer, or something.
The DJI OM 5 has this extendable neck so you can do some really great selfies, and it has made me wonder what happened to selfie sticks (are they still a thing?) The bottom of it can split up into a tripod, so you can stand it up and deliver a great performance.
Something that you might notice from the video is how well that it folds out, and you can see how the phone can be mounted on this cradle thing and then magnetically locked into place.
If you want it, you can purchase it on the DJI site for about $159.
Our Review of the Action 2 Camera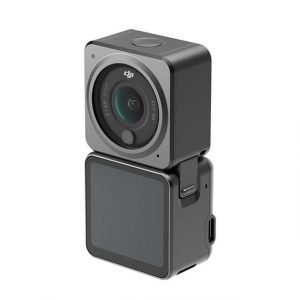 The Action 2 is quite a camera, and I can't help but compare it to the GoPro. Yeah, I think I don't really say it in the video, but I'm pretty certain everyone, including, DJI, is thinking this.
Now, I have a GoPro, but this GoPro does not have a screen on it so I can see what I am shooting. I'm guessing that some GoPro models have this feature, but the Action 2 comes with not only one, but two screens. The first screen is on the camera itself, but on this battery pack thing as well. That second screen is a selfie shooter, and it is quite something.
The setup is also very interesting as it has one-button functionality. If in photo mode, just touch once for a snapshot. If in video mode, just click once to stop recording, and its saved. Of course, you need more than just one button to operate the camera, and fortunately, the viewscreen is also a touchscreen. I found that you need to do some interesting things with it, like I had to tell the Action 2 cam to interface with my computer when I wanted to download the content from it.
This Action 2 is made for action, and it also waterproof up to 10 meters. Not only that, the Action 2 has a lot of peripherals that I'm going to go into detail on. If you want this, there is a holiday special going on for $519 on the DJI store at the time of this writing.
Our Review of the DJI Action Mini Tripod
The Mini Tripod is exactly that, a tripod, but in miniature form. It is so compact, that it feels like a big cigar, minus the giant bolt on top. If you unscrew that bolt, you can put in this one section that can magnetize to the Action 2. Then these two sections link together and screw them together.
You will notice that you can extend the Action Mini Tripod upward, and extend its like legs outward for a good-looking stand. You can see me use it in the video, and I like having that hinge on top for adjusting the angle.
Normally, this is where I put the price of the product, but I tried to find this item on the DJI site and couldn't find it anywhere.
Our Review of the DJI Action 2 Remote Control Extension Rod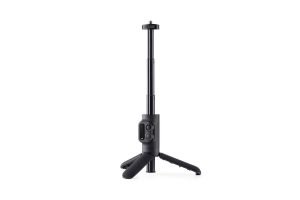 I have to say that the Action 2 Remote Control Extension Rod is remarkably similar to the Mini Tripod. I mean, it extends, and it spreads out like a tripod.
So what makes it different? How about this thing that works as a selfie remote control, that's what. I found that pair it with the Action 2 was as easy as holding down the button, and this tiny remote control. And it really, really works.
The good news is that I did find this on the DJI site, for a price of $75.
Our Review of the DJI Action 2 Waterproof Case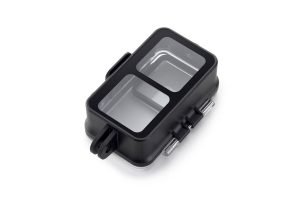 I have already mentioned how the Action 2 can handle 10 meters of water with no problem, but what if you want to handle 60 meters worth of water?
Granted, this is not really a problem that I deal with on a daily basis, but hey, perhaps it is one that you actually deal with.
I mean, the Action 2 is made with action in mind, so scuba diving is some of the best action there could be. This Waterproof Case puts the Action 2 into a clear plastic case, so you can access all of the buttons and presumably keep the SD card intact.
If you want it, head on over to the DJI site and lay down $65 for it.
Our Review of the DJI Action 2 Macro Lens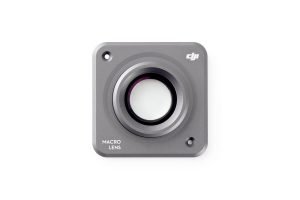 I suppose that the only thing left to review is this Macro Lens, which just sticks onto the front of the DJI Action 2 magnetically.
I am not certain how I can prove this works, so I will just show you in pictures and video. If you want it, head on over to the DJI site and lay down $79.
So there were some other accessories, but you can check that out in the video.
Our (Attempted) Review of the DJI Mini 2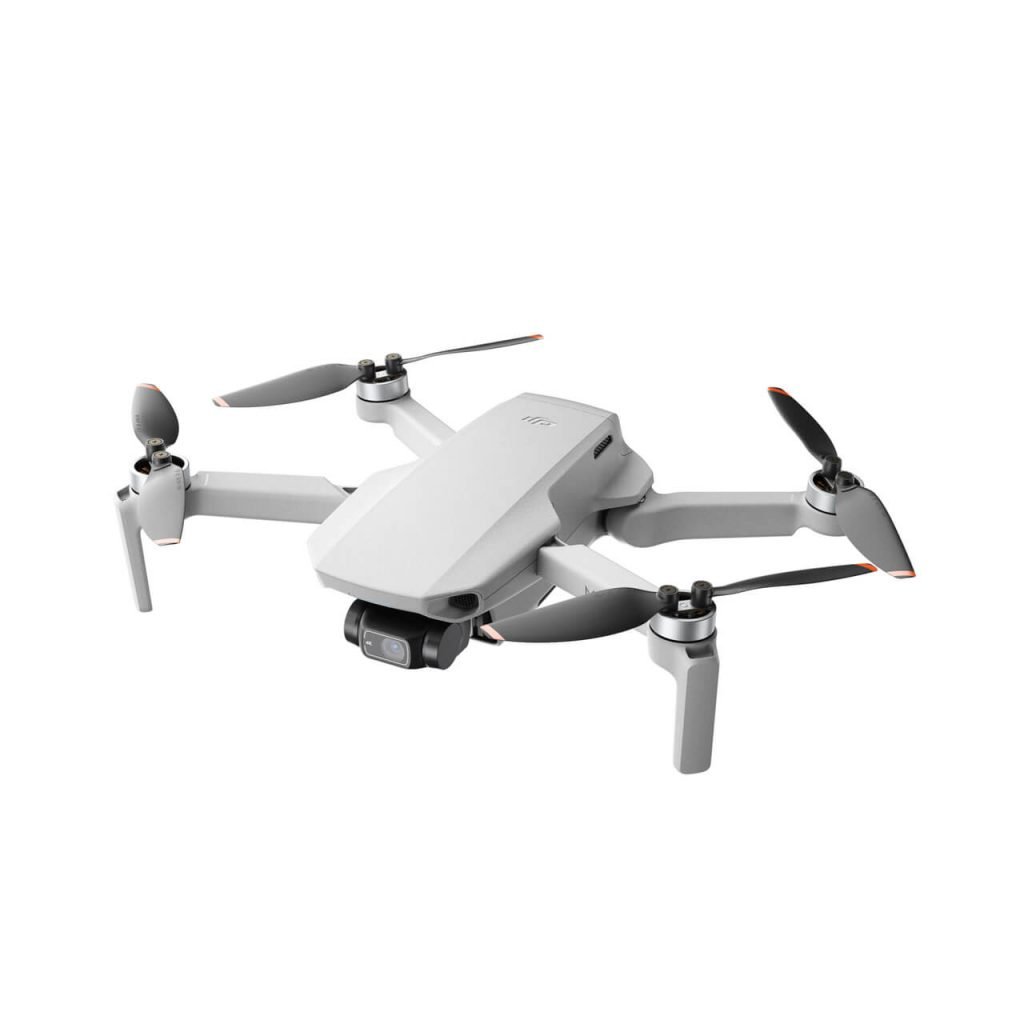 Well, here is a drone, something that DJI is really well-known for. I am told that this will do 4K/30fps video, and has a very large range of up to 10 km of HD video transmission. Fortunately, there is 4X digital zoom, and…yeah, I couldn't figure out how to use it.
Anyway, here's a video of these things that I like.