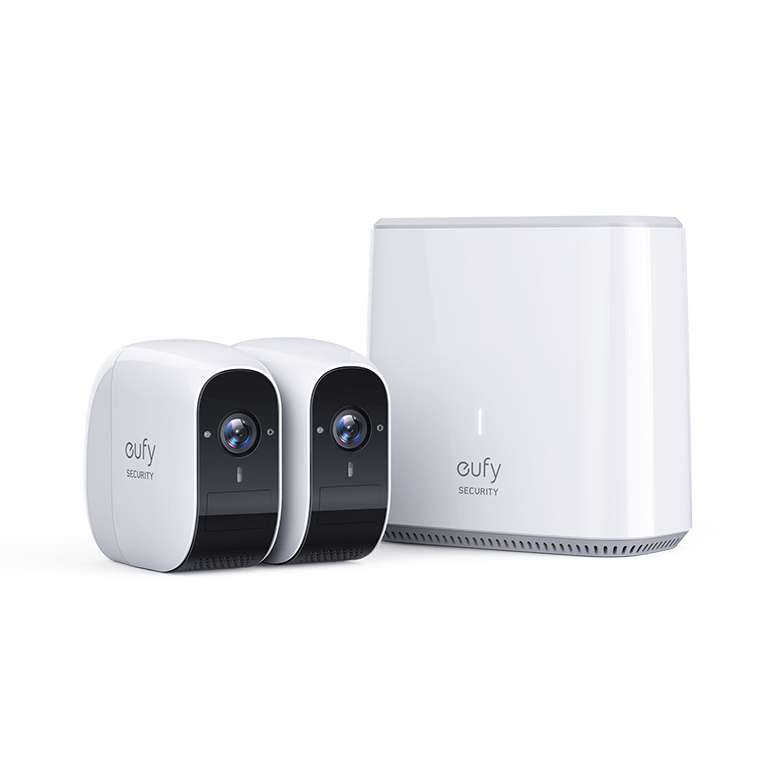 Well, we love reviewing eufy products, and although that doorbell that we reviewed wasn't exactly ideal (for reasons that may or may not be the product's fault), the eufyCam E 2-cam Kit is a pretty solid addition to any home.
After all, most of us probably want some kind of security system in our house, even if we don't live in some kind of high-crime neighborhood. The other day I accidentally locked myself out of the house, and figured out how to get in through…other means. I couldn't help but wonder if anyone else wanted to get in my house illegally, how easy it would be.
Fortunately, eufy had me covered yet again, and eufy has two cameras that you can pair with their eufy security application for some live feed of what is going on in range of the camera. These cameras have 1080p resolution and they are good for night vision, so you can feel secure while you are sleeping with its 140 degree view.
To set this up, you have to install this base which plugs into the wall and into the router. This particular base also comes with a 16 GB microSD card that I'm told is good for one year of footage. Now that is a lot, and I have been told that the two cameras can also work for a full year on one charge. That is pretty good, and I hope that this is true one year from now. By the way, these cameras are IP-65 Weatherproof, so they are good for both hot and cold.
The cameras are really easy to install to any flat surface. There is even some added protection with an anti-theft alarm in case someone tries to remove the cameras. Oh, in case someone on the camera is friendly, it is possible to do two-way audio with them.
All of this is available on the eufy life website for about $299.99, and it is a decent purchase.