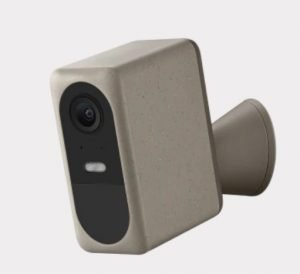 It feels like that every home needs some kind of security camera, and I'm guessing that we just want to deter burglars. If you are in the market for that, I will recommend the Nooie Cam Pro.
The Nooie Cam Pro came to me as a kit that I like. It came with the two cameras that had 2k resolution, and you better believe that I charged those guys.
Then there is Nooie Base Station that you plug into the wall, and then you have to download the application to get your cameras working. I really couldn't figure out why it wasn't working at first, but I realized that I had to plug the Base Station into my router. Yeah, I probably should have seen that on the instructions, assuming that they were some.
Once the Base Station is set up, you can then link up the cameras, and use these included camera holders to mount your camera. I had some issues with the cameras connecting, but I got it working.
From there, I was able to use these Nooie Pro Cam to watch my front door. There is a two-way audio feature, and it will detect whoever is at the door. The cameras have color night vision, and they will work in hot and cold weather.
If this sounds like something that you want, head on over to the Nooie site and pay $299.99 for it.