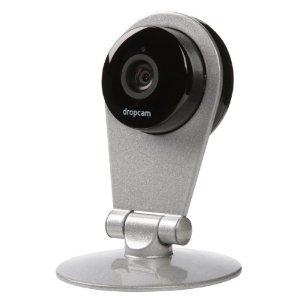 I have seen a lot of cameras designed for baby monitoring and other places where you might need a camera. Dropcam HD is designed to just set up quickly so you can monitor from everywhere.
I first saw the Dropcam at CES over a year ago, and I was promised a review unit back then. It has only been this week when I finally got one. Well, you can imagine my excitement when it came to setting it up.
I found that I had a hard time getting it to work, but I believe that this might be due to my Internet connection. I don't know about you, but sometimes my Wi-Fi can be quite slow. Sometimes I can watch videos all day and suffer no lagging, and sometimes it lags constantly.
Dropcam HD accepted my Wi-Fi network and password, but when it came to seeing the image on my laptop, I couldn't see it at first. I could not get a picture. I then tried it out on my phone, and it worked okay. By okay, I mean that I saw the last five seconds, and it looked jerky to me.
Now, I honestly believe that with an ideal wireless connection, you could have a terrific eye where you need it. For this reason, I will recommend this product for those who need a baby monitor or other extra electric eye. You can get it on the Dropcam site for about $149.00.