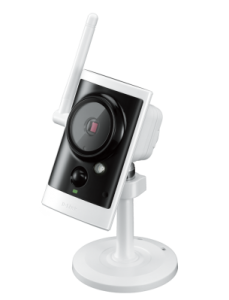 Fresh off my review of the Wi-Fi Baby Camera from D-Link, today I'm going to talk about the Outdoor HD Wireless Network Cloud Camera. This is another product from D-Link which is similar.
The Outdoor HD Wireless Network Cloud Camera is not made for the baby's room, but it is, in fact, made for the outdoors. It is made for a lucky thirteen, which means it is good for -13 degrees to 113 degrees Fahrenheit. Not only is it good for those temperatures, but it has a waterproof housing which means it is good for when it gets rainy, or even dusty.
It is difficult for me to talk about this product without talking about the aforementioned Baby Camera, as they are quite similar. For example, this DCS-2330L is able to record in Night Vision allowing good sight for about 15 feet in total darkness. It records in 720 HD, and it will record to a microSD card.
Another similarity is that you can access the footage anywhere with the mydlink app for iOS, Android, and Windows. Unlike the baby monitor, this is one camera that you want to use for all kinds of things like surveillance, or any other place where you need an extra eye. You can also receive handy push notifications for occasions for motion detection.
All in all, I've got to give it high marks. If you want to see it for yourself, feel free to head over to the D-Link site and pay $179.00.