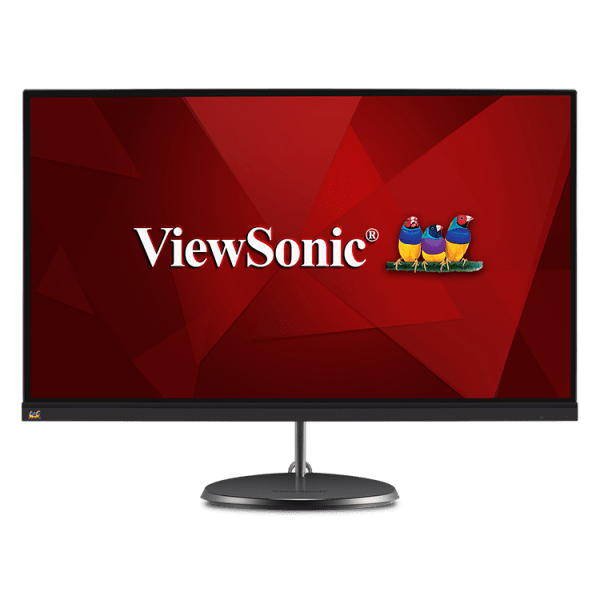 It's been a little slow here at TheGeekChurch.com, as we haven't been receiving many products for review. I'm not going to mention the reason why, because it would date this post. I want desperately for the Coronavirus to be dated subject. For now, a lot of people are working from home, and I'm going to review another Viewsonic product with the VX2485.
This is a 24-inch full HD IPS monitor that is made for gaming or just regular office use, honestly. It has AMD FreeSync technology for variable refresh rate capabilities, which I am assuming adds up to a lot of great usages. In fact, I am looking at it right now, and I have Netflix going on one side with a Chrome browser on the other. It is working very, very well.
One thing that comes in handy is how it can swivel very easily, which is good if you are using it to make a presentation. There is this swivel stand that has this circle shaped thing to run the cables through and is a good handle for the aforementioned swiveling. Oh, and it is looks good with Superclear IPS technology, allowing for great image quality no matter what angle you view it at.
You can see that the design is frameless, and yet it has dual integrated speakers for good sound as well as the 1920 x 1080 resolution. So in short, it is a good display and can be purchased on the Viewsonic site for $199.99.