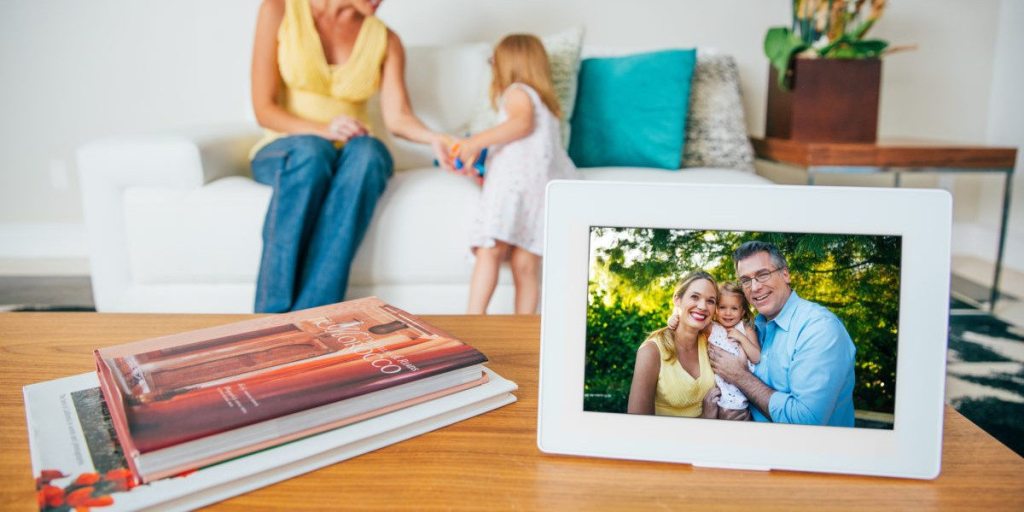 It used to be that I'd see a lot of digital photo frames on the market, but I must say that they're not out there as much as they used to be that I've noticed. Looking back, most of our digital picture frame reviews were in 2009. We did talk about the one for Instagram pictures in 2012. At any rate, technology has advanced since then, and this digital photo frame from PhotoSpring is impressive.
What You Get
The 10″ high definition touch screen display (1280×800) has a mostly plastic white frame, and a base to set it in. It runs on a four hour Li-ion battery. 2W stereo speakers are located on the bottom of the frame so music can be played in a slideshow, or you can hear the video you might play. The display can be set in portrait or landscape orientation. It's lightweight at 1.6 pounds. You can use iPhone, Android, Mac, or your PC to work with it, and once you get an account set up on your device, it's easy to work with, and can wirelessly send pictures from your device to the screen, and even allows friends and family to share to each others' accounts.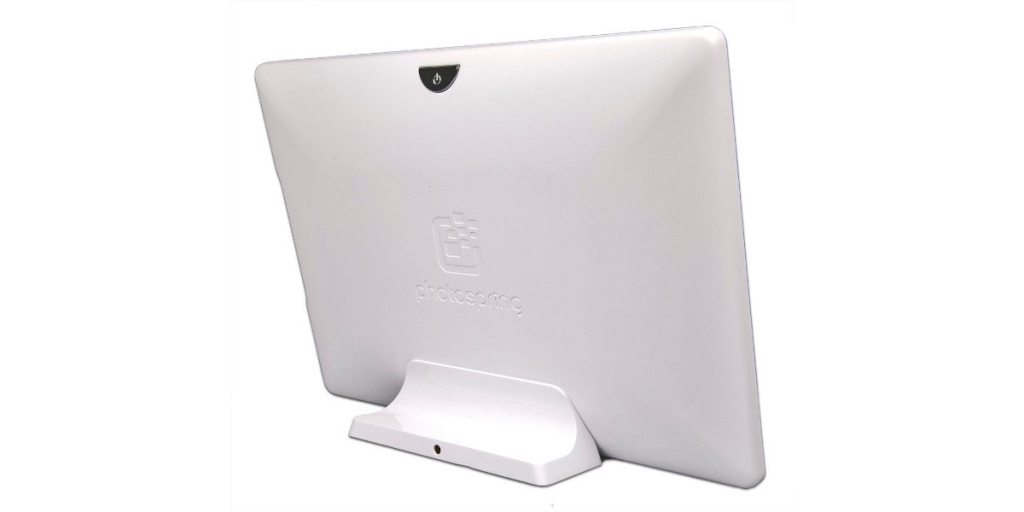 A wide variety of formats are supported, including: JPG, PNG, GIF, MOV, MP4, M4V, and AVI. Depending on how many pictures/movies you want to be able to store on the device at once, will determine how much you spend. $149 will get you 16 GB worth of space. $199 will max you out at 80 GB.
This gadget is a great way to display your memories on a table, or even viewing as a photo album with your friends and family. Check out more on the PhotoSpring website, and take a look at this video commercial.