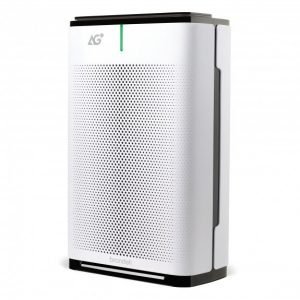 Let's face it. We are all living in a little bit of fear right now thanks to this new strain of COVID-19. I know that in my own house, I have family members living in fear of it. Well, perhaps this Brondell Pro Sanitizing Air Purifier with AG+ Technology by Aurabeat can help alleviate some worries.
So, is this Brondell product worth it? Well, it has been proven by independent lab tests at MRIGlobal to eliminate greater than or equal to 99.9 percent of the COVID-19 virus within 15 minutes, without any ozone.
It is designed to protect such infectious environments like COVID-19 testing stations, quarantine facilities, not to mention government buildings and hospitals. So if it is good enough for them, shouldn't the Brondell Air Purifier be good enough for you?
Now, as you can see in the video, the Brondell comes with pretty much everything that you need. The filters come with plastic wrap around them, and I have no idea why. Seriously, you could just put them in, and they would work. It just seems like a needless step, and…we should just talk about the filters.
One of them looks like your regular air filter with some flat white wool look, and the other is some weird one with some hexagonal pattern. I'm not certain how they work, but there they are.
I mentioned in the video (posted below) that there is a wide variety of controls on the Brondell Sanitizing Air Purifier with AG+ Technology by Aurabeat. I also accidentally pronounced it "Blondell", so I guess I have some kind of weird almost Elmer Fudd speech impediment going on.
Anyway, back to the controls. It has a fan speed control, not to mention a timer for choosing the amount of hours that you want the Brondell Sanitizing Air Filter to work. There is also a sleep mode and even a UV light, but I'm not really seeing it work visually. There is also a child lock and a plasma function as well.
If you want this, I will tell you that it will cost you. It costs about $699.99 on the Brondell site. By the way, we fully intend to do another review of a Brondell product soon, so catch that when it posts.