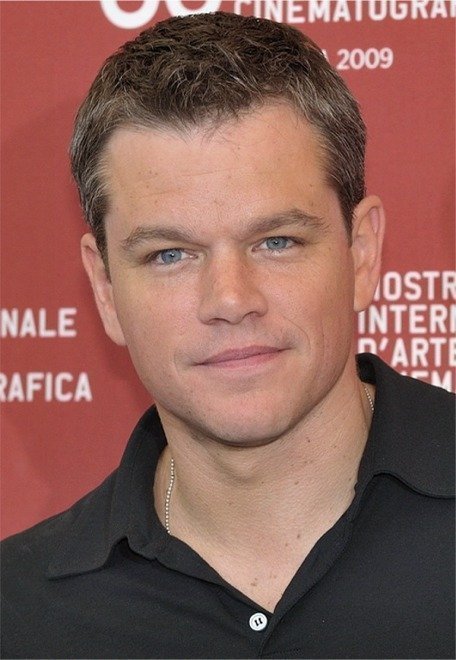 Matt Damon is one of the biggest stars in Hollywood and an actor who continues to produce quality work. From the speculative sci-fi Elysium to dramas like Good Will Hunting, he has dominated every genre. With the news that Damon is currently stuck in a small town in Ireland, we thought now would be the perfect time to remind everyone of his top films so that he doesn't get completely forgotten!
Good Will Hunting (1997)
With news that Damon is working with Ben Affleck again on a new project we look back at the film that made them both famous. Good Will Hunting won Damon and Affleck a screenwriting Oscar and became their calling card. The film introduced the two young actors to the world and was a clear indication of how talented they were. Damon was the one who actually came up with the story, writing the screenplay for a playwriting class he had taken at Harvard. The story quickly evolved to become one of best Hollywood dramas ever made.
Rounders (1998)
Rounders is the iconic poker movie that flopped at the box office but later gained a cult following, leading to the initial poker boom at the turn of the century. Starring Matt Damon and Ed Norton, it tells the story of law graduate and poker player Mike McDermott, and his childhood friend Lester 'Worm' Murphy.
It is hard to underestimate how much of an impact this film had on poker culture. Many poker players sought inspiration from the film and used it as a way to learn the game, noting the different styles between the two main characters. In a partypoker guide on how to play, they explain how emotional discipline is every bit as important as the technical aspect. McDermott is depicted as having a more disciplined playing style compared to the wild Murphy. Many of today's players now identify with one of the characters and even use their tactics in actual games. Even for non-players it is still a fascinating film about friendship and overcoming the odds.
The Jason Bourne Series (2002-2016) )
We all need some excitement in our lives right now, and for that you can't beat Damon's Bourne films. It seems obvious now, but when Damon was first cast many thought he was completely the wrong guy to lead an action franchise. The first film, The Bourne Identity, knocked any doubts away and introduced a character that is now as famous as James Bond (and even influenced future Bond films). It also set the new standard for action films in Hollywood.
The fact that Damon returned for a fifth film shows how much the franchise meant to him, and why it will be the role he is best remembered for.
The Martian (2015) )
In what was one of the most challenging roles of his career, Damon absolutely sells the character of stranded astronaut Mark Watney through his humor and determination. A true modern classic, The Martian is one of the best films made about space exploration. It is also an important film in that it has a strong message of hope, courage, and a belief in the human spirit. It also depicts the USA working with China to solve a common problem, which sends out a good message for this year.
What are your favorite Damon films? Let us know in the comments below.