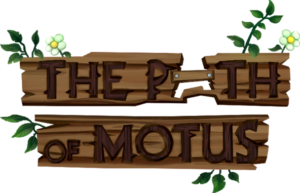 I'm going to tell you that The Path of Motus is a very different game, and at first, I thought different was bad. What attracted me to this work is that I suspected this game was made for people on the autism spectrum. After all, there is kind of a thing with Minecraft and people with autism, and if you don't believe me, do some kind of Internet search. The game looks like Minecraft with its big tree and squares.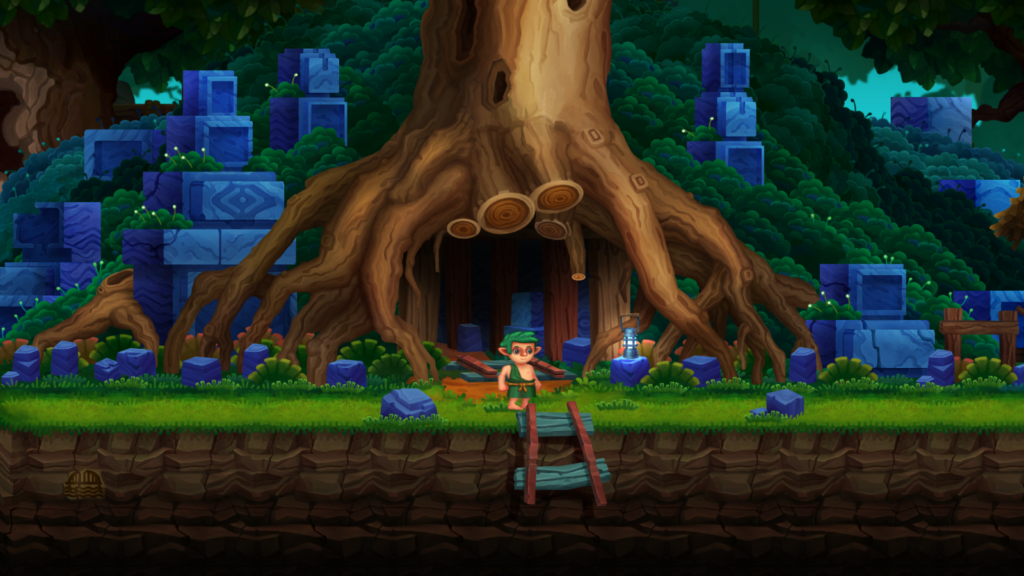 If nothing else, I thought the game was for younger players, so I had my youngest son play The Path of Motus. He is also on the autism spectrum, and though we only had a limited time to play, he seemed to enjoy it. What I told him was this was a game against bullying.
In case you don't know, anti-bullying is like the "just say no" of this age. My oldest daughter has shared with me that she really hates how her school has constant anti-bullying messages. I went into The Path of Motus thinking that it would be a PSA game. After all, there are PSA shows like Cartoon All-Stars to the Rescue, as well as lots of PSA comics like Captain America vs. the Asthma Monster (look those both up later). I'm pretty sure that you know the drill of these works, as the moral usually comes first and the story is just there servicing it. Its one of the worst way to write, and I was concerned that The Path of Motus was going to end up like that.
Let me just take a brief moment to say that good writing of film, TV, and books has the ability to tell a story and share a moral but not get preachy. For the most part, video games don't really have morals to share like this. This does not mean that video games don't make you think about life, as a friend of mine who played Bioshock can attest to. I mean, we should be inspired by what inspires us, like Star Wars or The Legend of Zelda.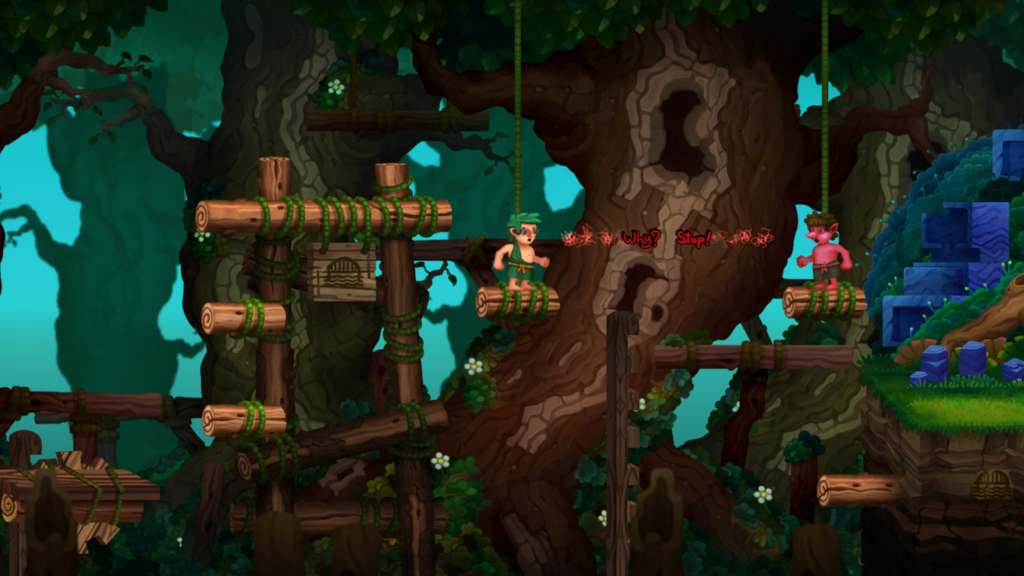 Okay, I went off on a long tangent there, so let's talk about the game. The game centers around Motus, who is this goblin who lives in the middle of this forest. Apparently, this forest is surrounded by a bigger, darker forest, and no one has ever gone through it. Naturally, Motus wants to explore it, and this begins what looks to be a platformer game.
Now, in most platforming games, you face off with enemies, and The Path of Motus has no shortage of that, taking the form of other goblins. These goblins will literally shoot words at Motus, but they can be blocked if you shoot back. I played the PS4 version, and the rule was that you can block a green blast with another green blast, with the triangle button. The same goes for word blasts of other different colors, and these blasts are words like "Hey" or "Stop".
In other words, you stop words with other words. Say, I think that is a way to stop bullies, right? Of course, the words can take out the bullying goblins, and they disintegrate into a swarm of words. I don't know if that is a good thing to teach, but there it is.
The issue is that bullying is a very complicated product, and I have to say that The Path of Motus handles them very well. I admire that Motus is a character who likes to be alone and is very creative, and as someone who has been a victim of bullying, those attributes sadly paint a target on your head for bullies. In other words, there is a serious issue going on, but I think that the game is succeeding to teach something great.
One thing I know from McGruff the Crime Dog's anti-bullying PSAs is that "friends trump bullies every time". There is a part in the game where a friend helps you out, and you have to do that whole switch-off.
I'm going to spoil a part of the game where you can join the bullies, and end up on drugs. Yeah, I'm serious. You join up with these druggie goblins, and there is nothing you can do but restart the game just before you do this crossroads.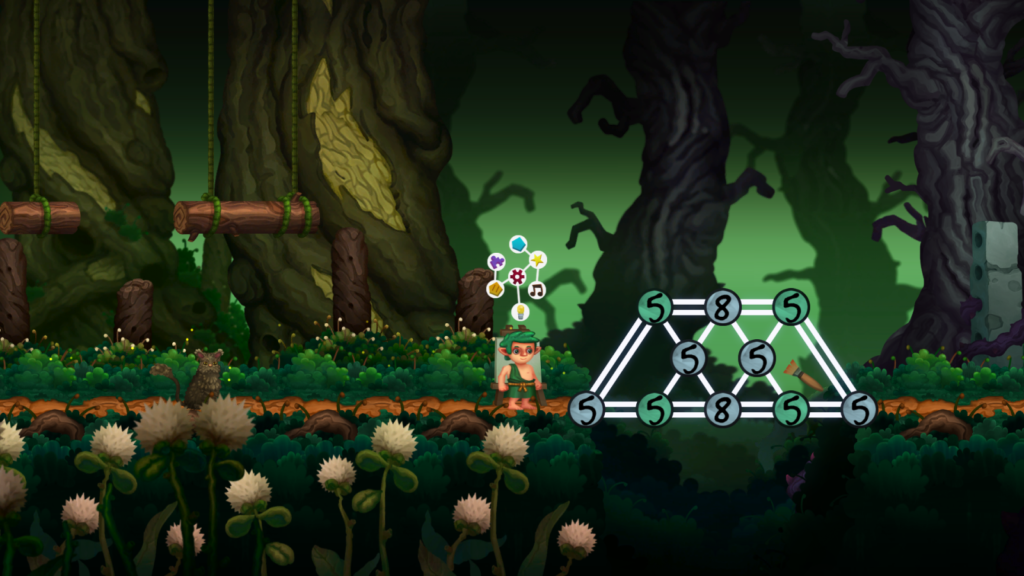 Some of you might remember my review of The Spectrum Retreat that the game is a lot of puzzles with great atmosphere, and The Path of Motus also has these interesting bridge building connect-the-dots puzzles. There are a lot of them, and they are pretty fun.
In short, The Path of Motus is a game that is fun for all ages, and it has a lot to say that is good. In fact, I would say that it is a very deep message that will get a lot of people thinking, without being really preachy.