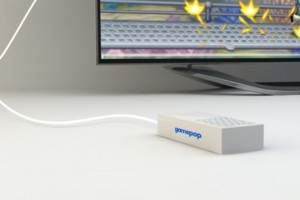 I guess we are looking at an Android age of consoles. I have talked about the Ouya, Gamestick, and the iConsole.tv, not to mention any other interesting things. There is an interesting company called BlueStacks, which is putting out a GamePop Mini.
The GamePop Mini is different, as the company is essentially giving away a free version of the console with a monthly subscription fee of $6.99. Oh, there is also a GamePop of $129, which looks a lot like the Ouya.
Both of these consoles will run Jelly Bean 4.2 and can be connected via HDMI cable. I'm not certain what kind of games it will have, but for the Mini, you can cancel any time after 12 months into the subscription. Let's see how this will work.