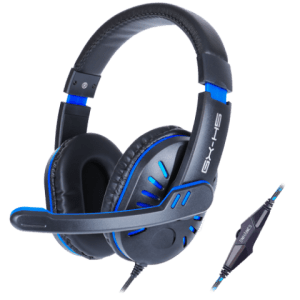 Okay, when it comes to gaming headphones, there are a lot of ones that you can get. I've recently had a chance to review some from Enhance Gaming, the Infiltrate GX-H5 Stereo Gaming Headset.
This guy has 2.0 stereo sound with 40 mm drivers that are made to make the noise you need to gaming. I've also tried it out on my laptop in order to listen to movies, and it is pretty good as well. Part of the reason for the good sound is the soft and comfortable ear cups.
It also has a six-inch microphone that can adjust and out of your way when not in use. What is important is how good the sound is when you're talking on it.
I should probably talk about the cable, and how it has a nylon braided cable made to withstand some stress. Oh, it also includes a splitter cable for the mic and the headphone jack.
Yes, it is a pretty good sound, but what really makes this work is the price, which is only $19.99 on the Enhance website. That is a very, very, very low price.