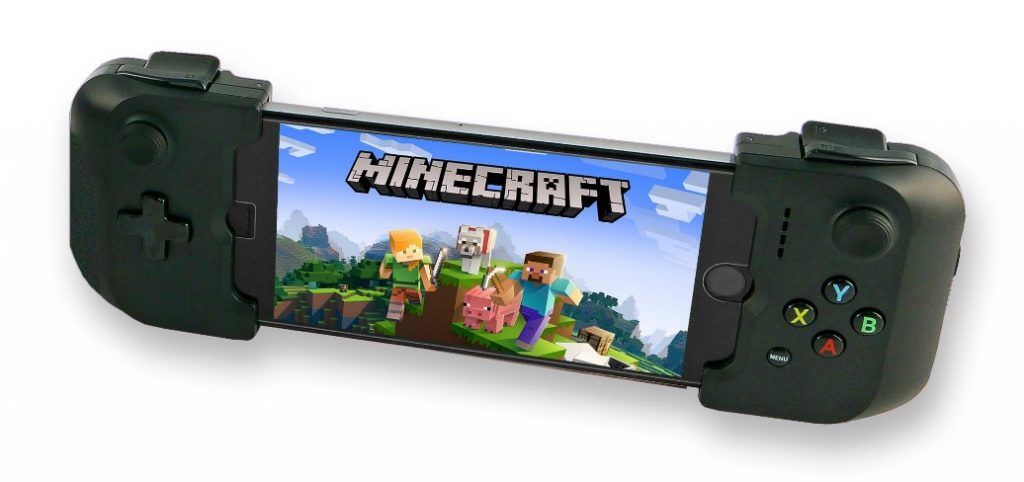 CES 2018 is always a good place to discover new gadgets, and I was pleased to find a company known as Gamevice who makes some controllers for games. I have actually reviewed devices like this before, such as the Stratus XL Controller from SteelSeries.
I am looking forward to reviewing their products personally, but I wanted to say that the company is making a special Minecraft Bundle for the iPhone.
You see, Minecraft is…oh come on, you know what Minecraft is! This Minecraft Bundle for the iPhone includes a special edition carrying case and a code to download Minecarft on iOS.
You can see how it works in the picture, as well as this video. You put the iPhone in the middle and play on it. Surely there are a lot of products like this, but how many have that special carrying case, with sound effects presumably not included.
It can be purchased on Amazon for $89.95.