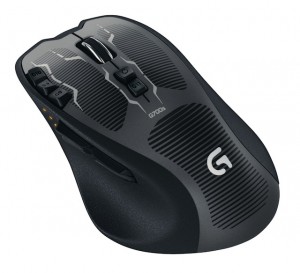 Logitech has been a giant in the industry for years, and they have done a few successful gaming peripherals. The company has made it official that they are in the gaming business with their new G line.
The Logitech G is made for PC Gamers, and the company has stated that "the overriding principal of G is that science wins". I am assuming that this means that Logitech is using the latest in science on these gaming peripherals.
There will be eight products in all, and each of them will have hydrophobic coatings to keep hands from sticking, as well as a fingerprint-resistant coating.
This is what products will be available next month:
The G700 Rechargeable Gaming Mouse ($99.99), the G500 Laser Gaming Mouse ($69.99), G400s Optical Gaming Mouse ($59.99), G100s Optical Gaming Mouse ($39.99), G19s Gaming Keyboard ($199.99), G510 Gaming Keyboard ($119.99), G430 Surround Sound Gaming Headset ($79.99), and the G230 Stereo Gaming Headset ($59.99).