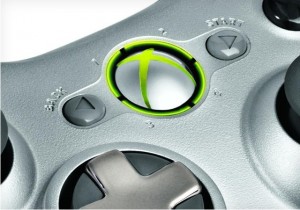 The one thing that you can count on when it comes to big tech companies is that there is always an announcement before a big announcement. Case in point, Microsoft, who has apparently stated that the next version of the Xbox is coming.
This announcement is set for May 21st, at the company's corporate headquarters in Redmond. I don't know what the new features will be, as we had to use this shot of a controller as an image. I'm not certain whether this shot is from the current or future generation of Xbox. We have some rumors, like the fact that it requires an always on Internet connection as well as an OS based on Windows 8. I would not be surprised if the latter rumor is true, as this would allow developers a platform for a variety of devices like the PC and Windows tablets.
The real funny part is that although the announcement is scheduled to take place on the 21st of May, it will not be "fully unveiled" until E3 in June 11-13. That doesn't surprise me, really, and I would imagine if I am going to go this year, than I will be trying out their games.
As far as when someone can actually buy the new version of the Xbox, I believe that it will be available in November (just in time to be the latest X-mas gift with the PS4). The price is rumored to be about $499.