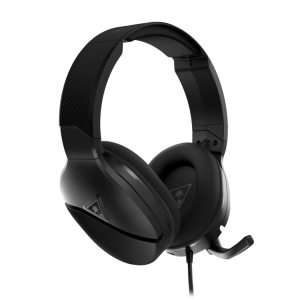 Oh, we sure do love to review Turtle Beach products on this site, and I am pleased to say that we had a chance to review the Turtle Beach Recon 200, Gen 2.
I have no idea what the Gen 1 of this product could do, but I am currently using it now to listen to video on my PC. The Turtle Beach Recon 200 Gen 2 isn't even really designed to do that, as it is made for the Xbox Series X/S, Xbox One, PS5, PS4 Pro, PS4, and, of course, the Nintendo Switch.
So what does the Turtle Beach Recon 200 Gen 2 have? Well, it has amplified 40 mm speakers for your game, man. Even those these are essentially wired headphones, you can charge them earlier for some amplified noise. This nicely-sounding amp noise happens for about 12 hours on one charge, and it works on passive noise as well.
You might notice that the Recon 200 Gen 2 has a microphone, but there is a warning that it might not function without power in all configurations. This is good for those on Twitch, and if you want to mute the mic, you just got to flip it up.
At this writing, it would appear that the Recon 200 Gen 2 Headset is available on the Turtle Beach website for about $59.99 in black or white.