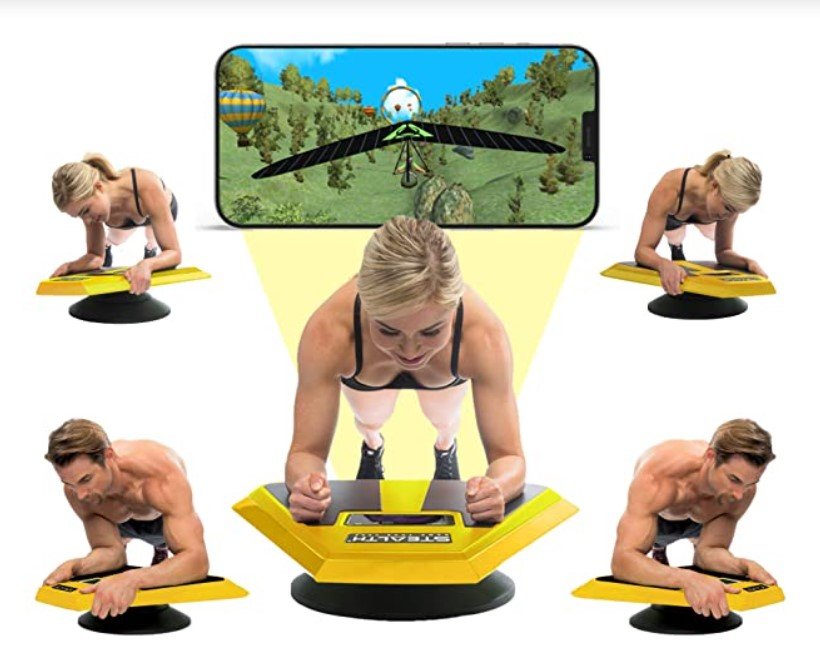 One of the reasons why I love to write about gadgets is because every once in a while, you see something very different, and something that you wish that you had invented. In the case of the Stealth Game Your Core exercise platform, the company has managed to merge both fitness and games.
Yes, this has been done before. Surely you remember the WiiFit? Well, imagine if that white rectangle was a platform that was a very complicated gaming controller. This is the Stealth in a nutshell, and I just registered and tried out some of the games myself.
This is one of those devices that really has to be seen in order to be believed, and I put my smartphone on the notch made for it. Then I opened up one of the gaming programs, and I had to move my body in order to game this system. Even after less than ten minutes, my core feels like it has been seriously worked out.
I have seen numerous pictures of users of the Stealth, and they are quite proud of their new bodies, which were apparently the product of only months worth of work. I honestly hope that these results are true, but exercise equipment is always based on discipline of the user. Still, if you are going to discipline yourself, you might as well have some fun playing some games.
So, if you want to check this out for yourself, head on over to the Stealth website and purchase it for $99 for the Standard, and $149 for the Deluxe. Those prices might be a temporary reduction, so if I were you, I would hurry.