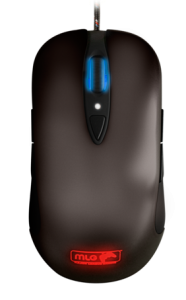 Okay, this is the second part of my SteelSeries series. Yeah, that doesn't sound good, does it. But today is the Sensei MLG Edition Gaming Mouse.
The MLG stand for Major League Gaming. I don't know if the professional gamers have a league of their own, but if they did, this is quite cool and would be the standard. I definitely have to say that it would require a major league gamer to figure out how to work it. Don't get me wrong, it is cool, but a lot of cool things are complicated.
First of all, let's talk about how it is billed: the most customizable mouse. I figure that this has got to be true because there are menus on the bottom of the mouse. Seriously, there are menus that can be read on the bottom. I have never seen anything like it, and I love it.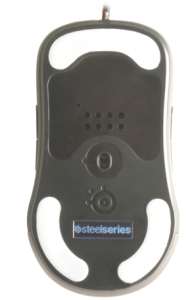 Then there are stats of 8,200 CPI with a potential of 16,400 DCPI sensitivity. Yeah, I don't really know what that means either, but hey, I never miss an opportunity to give a stat when I am reporting on something cool. Like the Apex that I reported on in part 1 of this SteelSeries series (still sounds bad), this has programmable illumination with 16.8 million color options. This Sensei gives this illumination in three zones.
Okay, let's talk about the 7 programmable buttons. I set mine up so the two buttons on the side have a scrolling effect, which I like. There is also 5 profiles with built-in memory.
It is quite cool, and you should be able to get it on the SteelSeries site for $99.99.