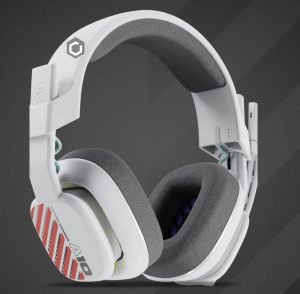 To be completely honest, I think this is the first time that I have reviewed an Astro product, but they are a company known for creating a lot of video game accessories. I had to look at all the Mixamps, Controllers, and such, and now I'm talking about the new A10 Gaming Headphones, which I am told are the generation 2.
As an over-the-ear headset, it works super well and has a flip-to mute boom mic, which is perfect for whatever you game, and this thing is compatible for just about every system you can think of. Let's just hope it works well for those that you haven't seen yet (I'm talking to you Switch 2, PS6, and whatever the next Xbox is.)
It is great to see how much you can bend and twist it, but if you really loving gaming, then you want to know how good the audio is. How about 32mm of dynamic drivers?
It's all available on the Astro site for a price of $59.99.