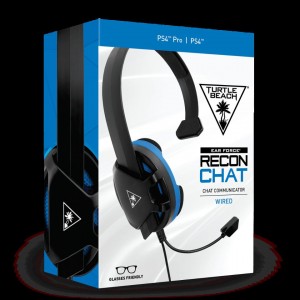 For the video gamer looking for a simple way to chat while playing on their PS4 Pro, PS4, Xbox One, or even mobile device, Turtle Beach has a relatively inexpensive answer: the Ear Force Recon Chat.
This product would primarily be used for chatting during a game. If you want to include your family and friends in the room with you during the game, this would definitely be the ideal way. Anyone can still hear the volume coming into/out of the ear cup. The description on the box says that this "Open ear-cup allows you to hear game audio in both ears." Likewise, you can reverse what side you have your ear-cup on.
The shape of the earcup is unique to allow it to fit over glasses. That might be a bonus to many gamers. There isn't a lot of padding to the headset, but it does feel reasonably comfortable. There's not really a fair comparison to other Turtle Beach headsets that are more expensive. They aren't bad for the price. You get what you pay for. Some gamers might prefer the non-bulky experience of this headset to the heavier ones that weigh you down after a while.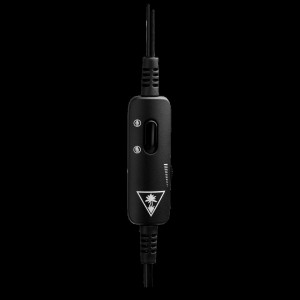 The mic does make your voice heard clearly, and it is adjustable, as well as having the toggle on the wire for volume control, or to mute the mic. This gaming audio product is not yet available in the U.S., but you can pre-order one on the Turtle Beach site for $19.95. It is anticipated to ship starting May 15th. You can either get blue for PS4, or green for XBox.
Disclaimer: Turtle Beach sent this free product to TheGeekChurch in exchange for an honest review. No other compensation was received, and this review is not influenced in anyway by the company.