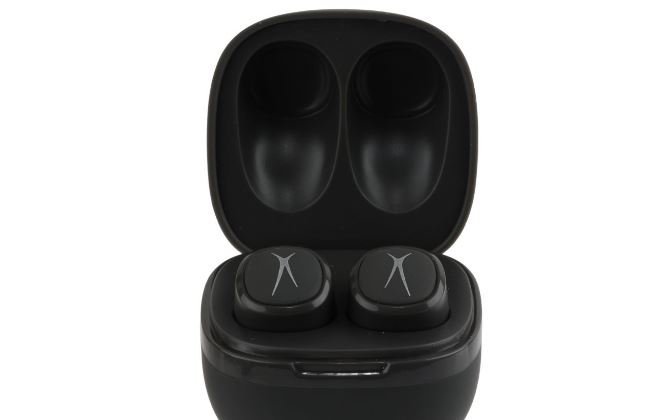 Okay, so I had a great time visiting with Altec Lansing's booth at CES 2020, so I was surprised to come home with a pair of True Wireless Sound Earbuds.
Here's the thing about these True Wireless Sound Wireless: they did not come with any instructions. They were just glowing blue lights on them, but my phone recognized them right away as "Posh Earbuds".
I am very pleased to try them out, and they work out really well. They have up to 4 hours worth of battery life, and the charging case can deliver 4 extra charges for 20 more hours of playtime.
It has a range of 50 feet, and I am about to try them out now. I'm going to say that they faded in and out. However, I can honestly say that I accidentally stepped on one of them, and it still works, so that is good, right? Yeah, normally I don't squish a product but hey, what can I say?
I can't necessarily say that these earbuds are made for ladies, but they sure look like they come in a box made for a ring.
Now, I don't seem to have a price for these guys, but here's a website where you can find them.