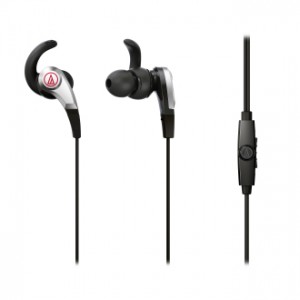 I have to admit that I am pretty biased when it comes to Audio-Technica products. After all, I really liked the SonicSport earbuds, and I have no had a chance to try out the Sonic Fuel headphones.
Now, the SonicFuel headphones are definitely designed for those who are active, as they have some earbuds that have a unique shape. They are designed to stay in the ear, thanks to the "C-tip configuration".
This is about the most original thing that I can say about this. I have said before that it is difficult to earbud reviews, as eventually, you realize that most of them are the same.
It has the in-line control with mic for answering and ending calls. Yeah, everyone has one of those, too.
If you are interested in getting the SonicFuel, head on over to the Audio-Technica site and lay down about $49.95.