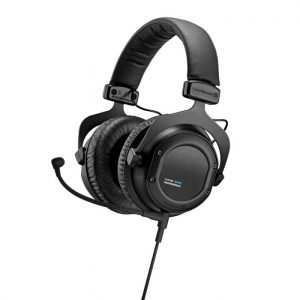 I always like reviewing Beyerdynamic products, and I was lucky enough to try out one of their newest pair of headphones with the Custom Game. I don't think these are related to the Custom Street that I reviewed a while ago, but they have some similar features.
First of all, it has these custom design covers that can change the basic side-look of the headphones, and they are made for the game with stuff like "work hard/play hard". You can also switch out with different optional rings, as well as ear and headband pads.
Another thing that is adjustable is the sound with this very interesting slotted control on the side for easy access. One of the settings is the loud ambient noise suppression, and then another is to provide something of serious balanced sound. The balance is with the bass to make certain that your gaming audio is optimal.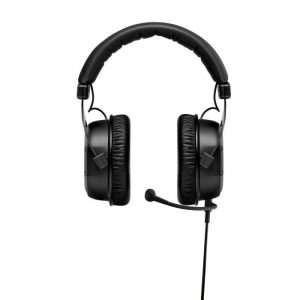 By the way, there is another manual control that you should know about. There is an integrated cable remote control, which allows you to mute the mic in order to adjust the volume. It's perfect for taking calls if you want to, and there is a Y-extension cable for setting up whatever device that you want to connect to it. By the way, this Y-extension is for the PC, and it also has that big plug-in.
The Custom Game also has a professional and adjustable microphone that can be plugged in when needed. This gooseneck mic is made for suppressing ambient and background noise, which is good for any time you are playing with friends. Yeah, you'll enjoy this one.
Best of all, the Beyerdynamic Custom Game headphones are built strong but they also have your ear's comfort in mind. You can purchase them on the Beyerdynamic on the company website for $209.00.