We've done many reviews of iHome products in the past. They've sent us a couple more more products for us to review, so we'll do that today. We're going to review the iB90 Bluetooth headphones and the iBT76 color changing speakers.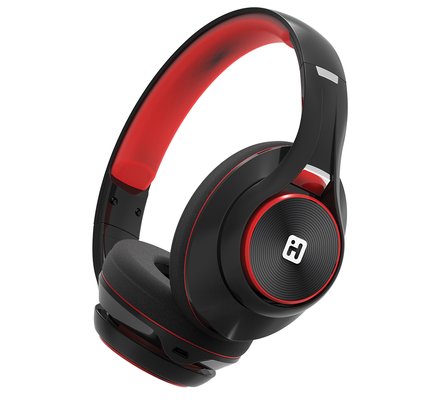 These lightweight wireless headphones with a long last battery (up to 43 hours of music and talk time) might not be of the same high quality as Beats or other more costly brands, but for what they do, they are well worth the money you pay.
Once you open them up, they are quick to hook up to any Bluetooth enabled device like iPhone or Samsung. From there, you can download an app called Melody which can be found in the App Store or Google Play.
Melody is a music assistant that will help you listen to songs without having to scroll through your phone. Melody works with Spotify, iHeart Radio and also NPR.
Here is a video on the Melody app:
As you can see, you can use this app with other iHome products, and with the headphones, you can simply tap the headphone to tell Melody what to play.
These headphones are also nice for answering calls, and you can use voice control to access Siri and Google Now. The have 40 mm drivers and enhanced bass response to provide a nice sound. Of course, the true audiophiles will probably disagree, but they are spending way more than $49.99 (on iHome's site, or less on Amazon and other places).
Another product that works with Melody, and is very cool is the iHome Color Changing Bluetooth Rechargeable Speaker. This item plays your music like the headphones do, but this lets you share your music with all around you, AND… it changes colors!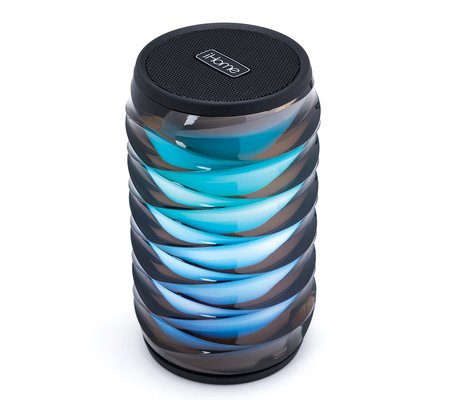 Yes, my favorite part about the speaker is that the lights pulse to the music, you can make them fade slowly, change quickly, or keep it on your favorite color.
The speaker has an option to use as a speakerphone with echo noise cancellation. And if you have iOS 10, you can know when to answer a call, as it will announce the name of your incoming calls.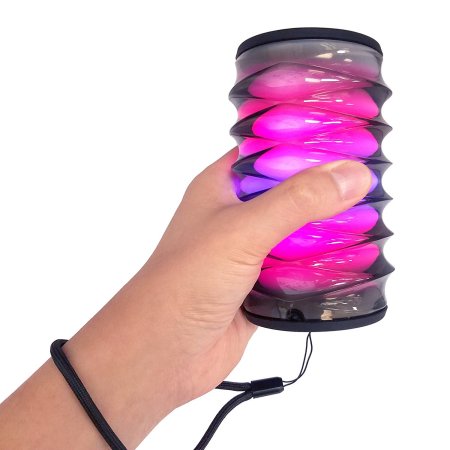 It's really portable, and comes with an attachable strap, so great to take to parties or picnics. You CAN hook it up to a stereo with a 3.5 mm in-aux jack, but that is not included.
It has up to 16 hours of playback on a rechargeable battery. If this works for you, you can buy it for $49.99 on the iHome website, or at stores like Wal-Mart.
Thanks to iHome for sending us these products to review. As usual, we are not compensated for these reviews, but we were sent these review items for free in exchange for an honest, unbiased review.