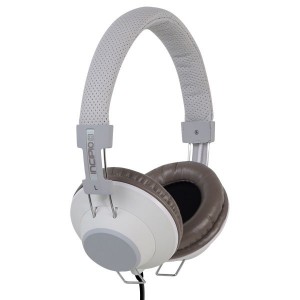 It looks like we are doing another series on another product, but this one isn't going to be a trilogy like the three I wrote for Domeo or one of my four-part trilogies like that one I did for Eagle. No, I intend to review Incipio products until the day I die. Yes, they are so good, so good, you see.
I'll start this series with the f38 headphones. These have a 38 mm driver with Hi-Fi Stereo Sound. Yeah, they are pretty loud, and pretty good. It has crisp highs and deep bass, and yes, I am quoting.
As for the design, it is pretty lightweight. They might not do that thing where they fold up like the Jabra REVO that I reviewed the other day.
They are pretty good, and you can get it on the Incipio site for about $49.99 in Vintage White, Matte Black, Neon Pink, Bright Turquoise, and Espresso.