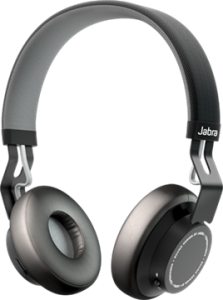 It has been a while since I reviewed a product from Jabra, makers of a lot of cool wireless products like the Rox Wireless. The Jabra Move Wireless is an over-the-ear headphones with wireless capacity, and it is, of course, very cool.
Yeah, you know that I'm always ready to give Jabra products a good review, just like I like most Pixar films before 2010. As I have stated before in other reviews of headphones, I am not really certain how to review them other then saying: "they sound good".
I suppose I could talk about the design, which is "Scandinavian". Yeah, I took that from a press release, but I like that they designed them after colors of the city. I also like that the headphones are pretty light. Not only can you use them for listening to music, but it can be used to take phone calls.
All in all, it's a good product, and you can get it on the Jabra site for about $99.