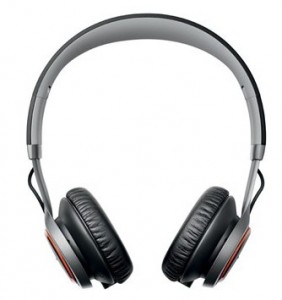 Of course, I like reviewing Bluetooth headsets as much as I like reviewing Jabra products, and this time, I got to do both.
I'll start with the sound. The Revo Wireless has Dolby Digital Plus as well as the Sound App that I wrote about when I reviewed the Vox Earbuds. According to the main website, it "provides rich, full-spectrum sound that brings your device to life and adds extra depth and dimension to your music".
The Revo wireless music experience is made greater with the method of volume control. All that is necessary is for me to spin my finger on the earcup and the volume is increased or decreased. Touching it advances an audio track forward or backward.
Those controls are a unique feature, and the Revo Wireless also comes complete with NFC capability. All I had to tap the NFC button and it pairs with an NFC compatible device. I guess this wouldn't be a unique feature, as more and more wireless headphones have this.
While we are on the subject of its unique-ness, the Revo Wireless has a solid aluminum frame with steel hinges, as well as a shatterproof headband. The USB cord and wired cord (in case you want it) are also made of some equally strong and durable materials.
I don't have a price point on these products as yet, but you can find more information here on the main website for about $249.