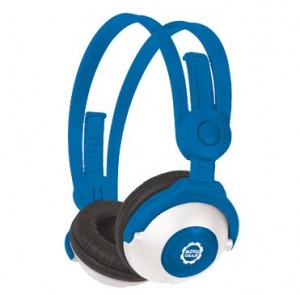 I was fortunate enough to review the Kidz Gear headphones after CES, and you can read my wife's review about that. I guess that since they made some wired ones, it just makes sense for them to make some Bluetooth Wireless Stereo Headphones, called Unplugged.
If you know anything about Kidz Gear, it is precisely what the name implies, if it was spelled properly, you know, Kids' Gear. That means it maxes out at 108 db, and this one has Bluetooth 4.0 to make it wireless.
There are also bonuses like some buttons on the side that are good for pause/play, track back, track forward, and volume. It has some interesting specs like 10 hours on a single charge, a 10 meter range. It also comes with a detachable boom Mic in case you want to do some recording or something.
As for the sound, it is good, but it isn't meant for my ears. Yeah, it is lucky this is for little ears. If you have little ones that would like this, it makes a good stocking stuffer for $59.99 on the Kidz Gear site.