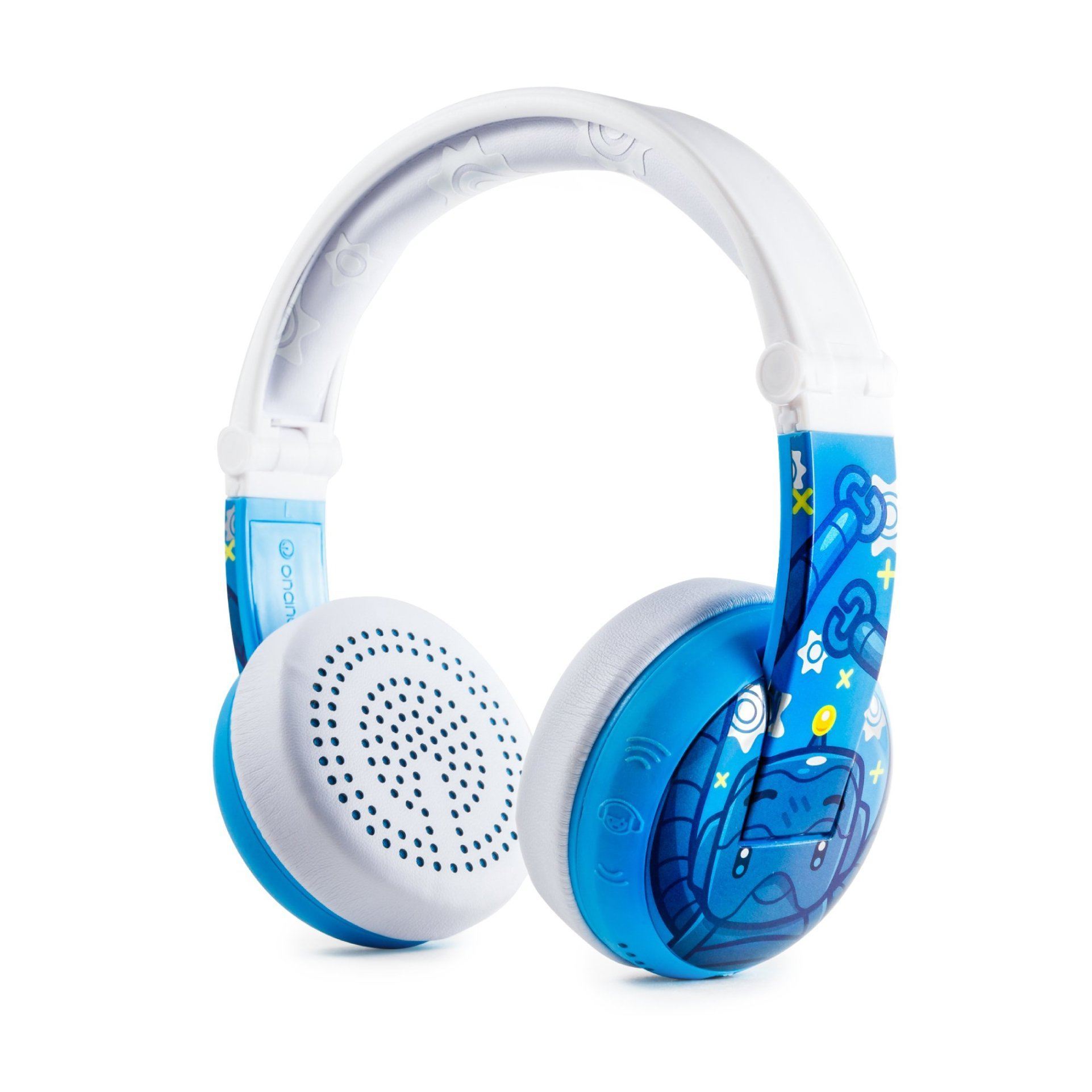 Even kids are really into technology products these days, and as parents, we want to protect them in every way- including their hearing. These headphones not only provide safe levels for kids to listen to their media, they have some great features, which we'll cover in this review.
We've reviewed similar kids' headphones in the past. The difference in these ones are that they max out at 94dB as compared to the 108dB of the Kidz Gear headphones. The KG headphones also don't appear to be as durable as BuddyPhones. These WAVE headphones are also waterproof- just in case your kid forgets to take them off before jumping in the pool.
Other features of the BuddyPhones include a 24 hour battery life, different listening modes for toddlers, kids, travel mode and study mode- which allows kids to hear voices more crisply while still protecting their hearing. Your kids can be 30 feet from the devices they are using, or they can connect the buddy wire to listen with up to four siblings or friends (who would also need to be wearing Buddy Phones, of course). The wire also contains a built-in mic.
There are four different colors/designs to choose from. BuddyPhones sent us the blue version of the WAVE with the robot to review. There's also a green jungle theme with a monkey on the side, a pink unicorn theme with a rainbow head pad, and a yellow bumble bee theme.
You can currently buy these headphones for $79.99 USD on their website and here's their video: