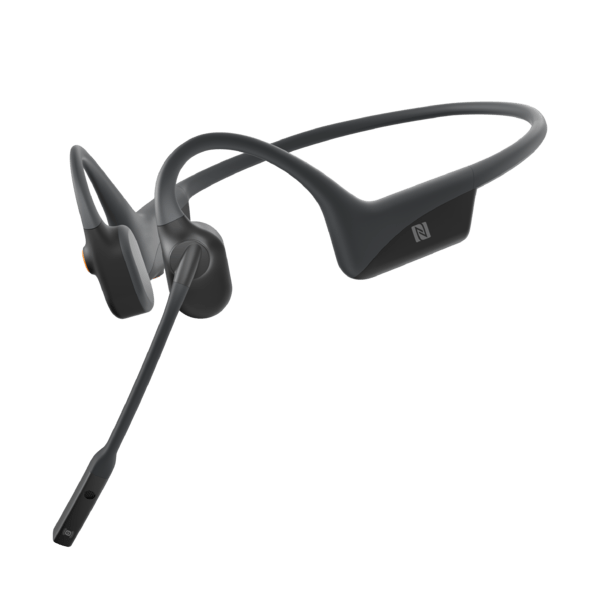 Okay, I am going to just put this out here: it has been two years since I have reviewed an Aftershokz product with the Bluez 2S. It was very cool that I had a chance to review the OpenComm.
Aftershokz is a company that I admire because it uses bone conduction technology. If you aren't familiar with bone conduction technology, it is a way of listening without sticking something in your ears. I am not certain how this works, but it is able to transmit sound through your skin, somehow.
Yes, it is amazing, and of course I recommend it. I am told that it has patented 7th generation bone conduction technology. You can notice the noise-cancelling boom microphone, and it is IP55 water-resistant.
I was able to pair this easily enough, and it works with NFC. I like the volume controls and the one-button multifunction control button. All this, and it has about 16 hours of talk time and 8 hours of listen time.
If you want this, head on over to the Aftershokz website and purchase it for $159.95.